Metaxalone

Addiction & Treatment
Our facility is a warm, inviting, cozy, and secure environment that provides the perfect level of safety, comfort, and privacy as you receive treatment and get on your path to wellness. We've designed our space to allow for a low-stress environment where you can focus on your well-being.
Given the concerns of the COVID pandemic, we're ensuring procedures are followed to create a clean environment for our patients, staff, and visitors. We've gone above and beyond CDC and New Jersey State guidance to design our cleaning and disinfecting protocol so that there is no question of the cleanliness and safety of our facility.
You're here to get well and our priority is maintaining a safe, clean, peaceful, and welcoming environment for you to do just that.
To see our response to Covid-19, click here.
Photo Gallery
Click photos to enlarge
To get help now, cALL US.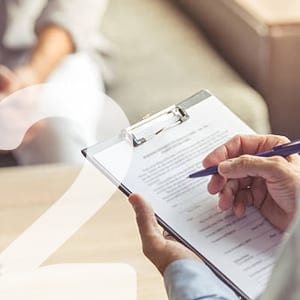 Complete Your Intake
This streamlined process includes a series of questions and discussion of your unique needs and goals.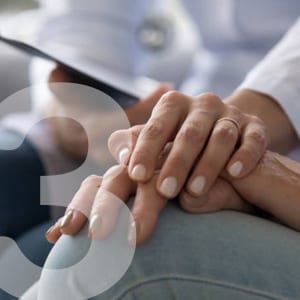 Get The Best Care Team Possible
After your intake, you'll meet your Care Team, a group of amazing professionals dedicated to helping you make recovery reality.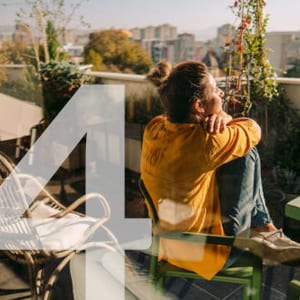 On-Going Support
After you meet your Care Team, you'll start to receive treatment based on a Care Plan that's designed to help you achieve and sustain your recovery.
ARE YOU READY TO BEGIN YOUR JOURNEY TO RECOVERY?
What is Metaxalone?
Metaxalone is a skeletal muscle relaxant that is commonly prescribed for short term painful muscle spasms  and reducing acute painful muscle spasms. It acts on the central nervous system to support relaxing muscles from ongoing acute painful muscle pain, low back pain, and other body and muscle spasms. Metaxalone is also under the brand name Skelaxin. 
Metaxalone Effects
Metaxalone oral tablets support the person taking metaxalone by relaxing the skeletal muscles which control your body movement. The exact way the metaxalone works within your body is unknown as it not directly placed into your muscles. The centrally acting skeletal muscle relaxant by causing sedation to your brain and spinal cord through your central nervous system. 
Signs of Metaxalone Abuse and Addiction
The use of metaxalone and other muscle relaxers have the potential of becoming addicted to muscle relaxants should a person begin to misuse metaxalone or other muscle relaxers. Common signs and indicators that you or a loved one are addicted to muscle relaxants are: 
Fatigue 

Weakness

Dizziness drowsiness

Dry mouth

Tiredness 

Drowsiness 

Constant sedation 

Depression

Decreased blood pressure 

Fast heartbeat

Experiencing severe withdrawal symptoms after you stop taking metaxalone 

Taking metaxalone longer than it is prescribed for 

Going through a prescription faster than it should have lasted and coming up with excuses to your doctor for medical advice and asking you doctor or pharmacist to refill your prescription early 

Faking back pain or injuries in order to receive a prescription from your doctor or pharmacist 

Inability to stop your use of muscle relaxers even after expressing a desire to quit 

Spending most of your time thinking about using metaxalone and muscle relaxers or using them 
Metaxalone Withdrawal Symptoms
If you are living with an active addiction to metaxalone or addicted to muscle relaxers, you may have thought about quitting your use of prescription drugs and muscle relaxers but are concerned about the potential withdrawal symptoms that can occur. Muscle relaxers' withdrawal symptoms can include: 
Insomnia

Vomiting

Nausea 

Abdominal cramps or pains 

Headache

Muscle twitching or muscle spasms

Tremors

Impaired balance

Lack of physical or motor coordination

Hallucinations either visual, audio, or tactile

Psychosis

Anxiety
The severity of your prescription drugs and muscle relaxers  withdrawal symptoms will depend on your history of metaxalone addiction and abuse. If you have abused metaxalone for an extended period of time at higher doses, it increases the risk of experiencing severe, painful side effects and withdrawal symptoms.
Long Term Side Effects of Metaxalone Abuse
Engaging in long-term muscle relaxer addiction can pose serious risks to your overall health and wellbeing. The longer you expose your body to excessive amounts of skeletal muscle relaxants the more it increases the risk of creating serious side effects or life-threatening symptoms. Long-term effects of muscle relaxer addiction are: 
Seizures

Paralysis

Insomnia or difficulty sleeping 

Vivid hallucinations including audio, visual, or tactile 

Heart Failure

Irregular or fast heartbeat

Hand or body tremors

Strong drug cravings or urges 

Hemolytic anemia
Metaxalone Addiction Treatment
If you are ready to address your muscle relaxer addiction within a drug rehab program, Quantum Behavioral Health offers a treatment program to address your metaxalone addiction and abuse within our recovery center. Patients will be invited to enter into a medical detox program where you will have ongoing supervision from healthcare professionals and check in regularly with a doctor for medical advice to ensure that your medical detox process keeps them feeling safe and comfortable. Once you have overcome the physical dependence on muscle relaxers, you will be able to address the core reasons behind your prescription drug abuse with the support of evidence-based therapy methods. Patients will also be provided with alternative methods of treatment including physical therapy that will support them in learning how to manage painful muscle spasms without having to turn to take metaxalone to ease the pain. Our team will support you in developing the tools for healthy living and effective pain management that will rid your body and lifestyle of drug dependence.