Fentanyl

Addiction & Treatment
Our facility is a warm, inviting, cozy, and secure environment that provides the perfect level of safety, comfort, and privacy as you receive treatment and get on your path to wellness. We've designed our space to allow for a low-stress environment where you can focus on your well-being.
Given the concerns of the COVID pandemic, we're ensuring procedures are followed to create a clean environment for our patients, staff, and visitors. We've gone above and beyond CDC and New Jersey State guidance to design our cleaning and disinfecting protocol so that there is no question of the cleanliness and safety of our facility.
You're here to get well and our priority is maintaining a safe, clean, peaceful, and welcoming environment for you to do just that.
To see our response to Covid-19, click here.
Photo Gallery
Click photos to enlarge
To get help now, cALL US.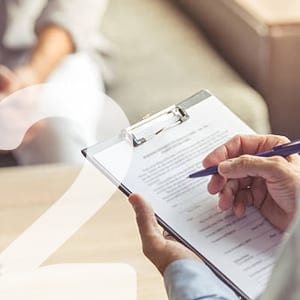 Complete Your Intake
This streamlined process includes a series of questions and discussion of your unique needs and goals.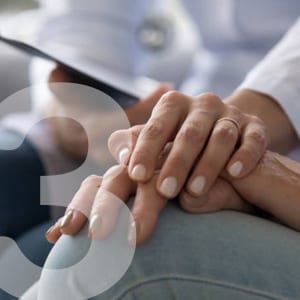 Get The Best Care Team Possible
After your intake, you'll meet your Care Team, a group of amazing professionals dedicated to helping you make recovery reality.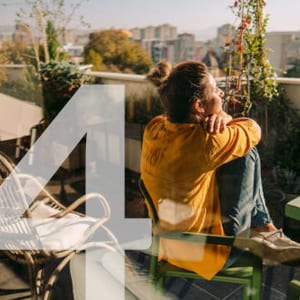 On-Going Support
After you meet your Care Team, you'll start to receive treatment based on a Care Plan that's designed to help you achieve and sustain your recovery.
ARE YOU READY TO BEGIN YOUR JOURNEY TO RECOVERY?
What is Fentanyl?
Fentanyl is part of a group of prescription opioids used to treat severe pain, such as after surgery. It is also prescribed to treat chronic pain in cancer patients who have developed a tolerance to other opioid drugs because it is 50 to 100 times more potent than morphine. It is a schedule II-controlled substance because of its high potential for abuse. As a prescription, fentanyl is available as a nasal spray, sublingual tablet, lozenge, patch, or shot. Fentanyl is also manufactured and sold illegally and comes as a liquid or powder. Often, it is found in other illicit drugs including cocaine and heroin as a way to increase euphoric effects. It is also manufactured to look like prescription medication and other prescription opioids, such as Adderall, Oxycodone, and Xanax. Name brands of Fentanyl found in the US include:
Subsys

Lazanda

Ionsys

Fentora

Abstract

Actiq
Common street names for fentanyl are Goodfellas, Poison and Tango, He-Man, China White, and China Town.
Fentanyl Effects
Fentanyl works by binding to opioid receptors in the brain's reward system. These same receptors bind endorphins, which are the body's natural painkillers. Fentanyl and other synthetic opioids will overload the brain with endorphins which causes feelings of euphoria. By stimulating the reward center, the brain learns to associate the use of fentanyl with pleasure and wants more of the experience. The main effects of fentanyl are euphoria and pain relief, but it also comes with several negative side effects which include:
Constipation

Drowsiness and sedation

Nausea

Slowed breathing

Unconsciousness

Increased risk of fentanyl overdose
Signs of Fentanyl Abuse and Addiction
Fentanyl addiction can easily happen to anyone, even when used as prescribed, just like other prescription opioids. Signs and symptoms of fentanyl abuse vary from person to person. Drug abuse can cause behavioral changes as well as physical and cognitive symptoms in a fentanyl abuser. Substance use disorder to fentanyl can include the following signs and symptoms.
Constricted pupils

Drowsiness

Slurred speech

Social withdrawal

Slowed movements

Depression

Cravings

Declined performance in school or work and frequent absences

Decline in interests

Forging prescriptions to get more fentanyl

Withdrawal symptoms

Impaired memory

Suicidal ideation
Fentanyl Withdrawal Symptoms
Opioid addiction and abuse can easily cause physical dependence to develop, meaning a fentanyl abuser will get withdrawal symptoms when they attempt to stop using. Fentanyl withdrawal can be extremely painful and uncomfortable, which causes many people to quickly relapse when attempting to stop using cold turkey on their own. Medical detox at a treatment center can help ensure you complete prescription drug detox with medication-assisted treatment. Fentanyl withdrawal symptoms include:
Uncontrollable leg movements

Insomnia

Severe cravings

Cold flashes

Goosebumps

Aching muscles and bones

Diarrhea

Nausea or vomiting
Long-Term Side Effects of Fentanyl Abuse
Misusing or abusing fentanyl can easily lead to addiction and a substance use disorder. Long-term opioid addiction or fentanyl use can lead to several negative health effects as well, including:
Chronic and severe constipation

Heart attack and heart failure

Lowered immune system

Breathing issues during sleep

Declined fertility

Bone fractures

Anxiety, depression, and other mental illness disorders
Fentanyl Addiction Treatment
Fentanyl addiction can happen suddenly and severely, however, there are treatment programs available that can help with any substance abuse disorder. Substance use disorder requires treatment programs that are personalized and address the various aspects of addiction, including the physical and psychological components of substance abuse. Most treatment centers offer several levels of care to provide the best drug addiction treatment program to fit each client's needs and recovery goals. Levels of care can include medical detox, residential inpatient treatment, intensive outpatient program (IOP), partial hospitalization program (PHP), and outpatient treatment. More severe drug addictions require residential inpatient treatment to eliminate any outside distractions and allow the person to fully immerse themselves into their addiction treatment program. Every treatment center offers different types of treatment, however, most offer a core set of evidence-based treatments such as dialectical behavior therapy, cognitive behavior therapy, medication-assisted treatment, individual therapy, group therapy, family therapy, and 12-step programming. When dealing with co-occurring disorders such as anxiety or depression, a dual diagnosis program is needed to address and treat both disorders simultaneously for the best chance of long-term sobriety from drugs and alcohol. Fentanyl addiction may require a medal detox to allow safety and comfort during withdrawal and detox from opioid addiction.
Know that when dealing with substance use disorder, addiction treatment is available to help you or your loved ones and recovery is possible. If you would like more information about substance abuse treatment and addiction treatment available at drug rehab, Quantum Behavioral Health Services is available to answer your questions.