Trazodone Addiction & Treatment
Our facility is a warm, inviting, cozy, and secure environment that provides the perfect level of safety, comfort, and privacy as you receive treatment and get on your path to wellness. We've designed our space to allow for a low-stress environment where you can focus on your well-being.
Given the concerns of the COVID pandemic, we're ensuring procedures are followed to create a clean environment for our patients, staff, and visitors. We've gone above and beyond CDC and New Jersey State guidance to design our cleaning and disinfecting protocol so that there is no question of the cleanliness and safety of our facility.
You're here to get well and our priority is maintaining a safe, clean, peaceful, and welcoming environment for you to do just that.
To see our response to Covid-19, click here.
Photo Gallery
Click photos to enlarge
To get help now, cALL US.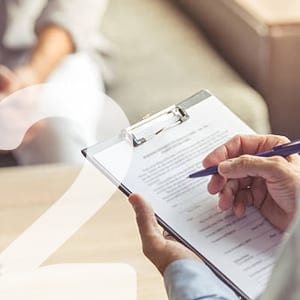 Complete Your Intake
This streamlined process includes a series of questions and discussion of your unique needs and goals.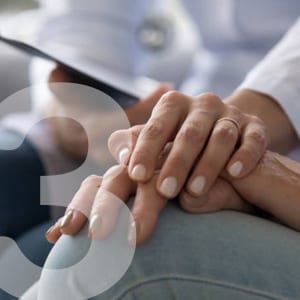 Get The Best Care Team Possible
After your intake, you'll meet your Care Team, a group of amazing professionals dedicated to helping you make recovery reality.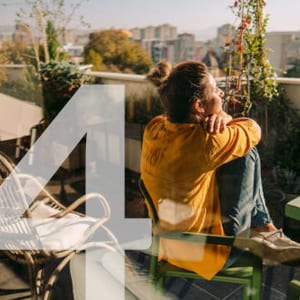 On-Going Support
After you meet your Care Team, you'll start to receive treatment based on a Care Plan that's designed to help you achieve and sustain your recovery.
ARE YOU READY TO BEGIN YOUR JOURNEY TO RECOVERY?
What Is Trazodone?
Trazodone is a prescription drug that was initially given to patients who are living with major depression or other depressive disorders. However, due to the sedative effects and profiles of Trazodone, this psychotropic drug has now been given to individuals experiencing concerns with sleep disorders, including insomnia. Trazodone has been known to be effective in treating fibromyalgia, anxiety disorder, and other physical or mental health conditions. Trazodone is also known under the generic name Desyrel, Dividose, and Oleptro.
Trazodone is known as a serotonin reuptake inhibitor (SARIs) and serotonin antagonist. Serotonin is a neurotransmitter that is responsible for mood stabilization. When you are low in serotonin, individuals will experience symptoms of major depression and other mood disorders. The antidepressant Trazodone will help increase serotonin levels and support mood stabilization and management of depression disorder. Trazodone is given in a tablet or pill form to be consumed orally.
Trazodone Effects
Individuals taking Trazodone for major depression or depression disorder will notice a difference in their ability to manage their moods. Trazodone will increase the natural neurotransmitters within your central nervous system to help restore any depleted chemicals within your brain. Trazodone will target the serotonin receptors and will provide serotonin reuptake. Individuals will begin to feel the effects of Trazodone within 2-4 weeks if it is being used for a depression disorder. However, if Trazodone is used to treat a sleep disorder, the sedative effects can occur within a couple of hours after taking it. For those who take Trazodone for a sleep disorder, Trazodone will provide feelings of sleepiness or drowsiness after taking the medication, allowing you to fall asleep and remain asleep.
Signs of Trazodone Abuse and Addiction
When used correctly, Trazodone can be a beneficial tool for managing your depression or mood disorders. However, the sedative effects and feelings of euphoria that it can produce can cause an increased risk of developing an addiction to Trazodone. If you are concerned about your use of antidepressant Trazodone and if it has grown into a habit, the following signs are indicators that it may be time to seek treatment for substance abuse: 
Continued use of Trazodone even after experiencing negative consequences 

An individual obtains Trazodone without a prescription 

Using Trazodone more often than it is prescribed 

Attempting to get more Trazodone by stealing it, doctor shopping to get multiple prescriptions, or buying it illegally. 

Combining Trazodone with other medications or substances 

Ignoring responsibilities and commitments due to your substance abuse 

Developing a tolerance to Trazodone and having to use larger doses to reach the same desired effect 

Using Trazodone for other purposes than intended, such as getting high or as a method of escape.
Trazodone Withdrawal Symptoms
Your withdrawal symptoms will vary depending on the severity of your trazodone addiction. If you have been engaging in excessive drug abuse and taking an increased dosage of Trazodone to feel high, your withdrawal symptoms will be more severe. Common withdrawal symptoms of Trazodone are: 
Dizziness or lightheadedness

Nausea

Vomiting

Shock-like sensations

Suicidal thoughts or ideations 

Vertigo 

Difficulty concentrating

Headaches

Irritability

Chills

Depersonalization
Long-Term Side Effects of
Trazodone

Abuse

Trazodone use is generally safe if used in the prescribed dosage form. If you engage in trazodone abuse, there is the potential to develop long-term side effects, including: 
Short-term memory loss 

Verbal learning issues

Equilibrium challenges 

Memory performance problems

Confusion

Angle-closure glaucoma

Blurred vision

Hypotension

Fainting

Difficulty with coordination 

Tremors

Gastrointestinal challenges

Abnormal heart rate and rhythm 
Trazodone Addiction Treatment
At Quantum Behavioral Health, we provide a healing treatment of depression and addiction program that is cognizant that your use of the antidepressant Trazodone began for genuine reasons to treat your depression disorder or mood disorders. As your drug use progresses into an addiction, the anti-depressive agents within Trazodone will often exacerbate the symptoms of your major depressive disorder.
Through our comprehensive treatment methods, you can safely overcome the physical dependence on prescription drugs while gaining perspective on what has been at the root of your addictive behaviors all along. With the support of a dual diagnosis treatment program, you will be able to learn different methods of treatment for depression and treat and manage your major depressive disorder or mood disorders without using prescription drugs. Patients will learn coping skills, life skills, and tools for relapse prevention to ensure they can effectively manage their mental health while remaining true to their goal of living in addiction recovery.
Contact Quantum Behavioral Health today to hear more about the individualized treatment programs offered within our recovery center and free yourself from the weight of psychoactive substances.