Guanfacine

Addiction & Treatment
Our facility is a warm, inviting, cozy, and secure environment that provides the perfect level of safety, comfort, and privacy as you receive treatment and get on your path to wellness. We've designed our space to allow for a low-stress environment where you can focus on your well-being.
Given the concerns of the COVID pandemic, we're ensuring procedures are followed to create a clean environment for our patients, staff, and visitors. We've gone above and beyond CDC and New Jersey State guidance to design our cleaning and disinfecting protocol so that there is no question of the cleanliness and safety of our facility.
You're here to get well and our priority is maintaining a safe, clean, peaceful, and welcoming environment for you to do just that.
To see our response to Covid-19, click here.
Photo Gallery
Click photos to enlarge
To get help now, cALL US.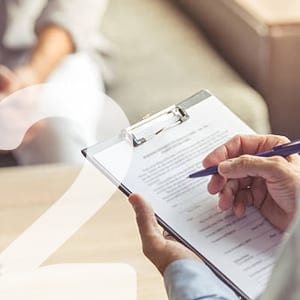 Complete Your Intake
This streamlined process includes a series of questions and discussion of your unique needs and goals.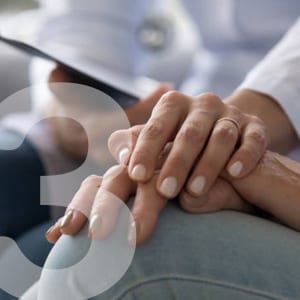 Get The Best Care Team Possible
After your intake, you'll meet your Care Team, a group of amazing professionals dedicated to helping you make recovery reality.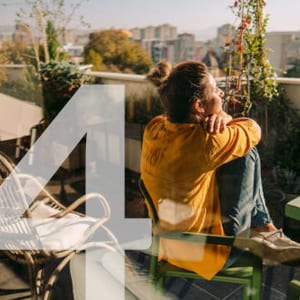 On-Going Support
After you meet your Care Team, you'll start to receive treatment based on a Care Plan that's designed to help you achieve and sustain your recovery.
ARE YOU READY TO BEGIN YOUR JOURNEY TO RECOVERY?
What is Guanfacine?
Guanfacine is a non-stimulant medication used to treat attention deficit hyperactivity disorder (ADHD). It is used as part of a treatment plan to treat ADHD along with behavioral health therapy and educational measures. As a non-stimulant medication, it is not a controlled substance and does not have a potential for abuse, unlike other ADHD medications like Adderall. Guanfacine is a type of medication called an alpha-2A adrenergic receptor agonist, which works by affecting the prefrontal cortex, the area of the brain in charge of controlling impulsivity and attention span. Taking this medication can also help treat high blood pressure. It is an oral medication that comes in tablet form and an extended-release tablet. Some brand names of guanfacine are:
Intuniv -extended-release tablet used for ADHD in children

Tenex – used to treat hypertension
Guanfacine Effects
Guanfacine increases attention and decreases restlessness in children and adults with attention deficit hyperactivity disorder (ADHD) who are overactive, impulsive, easily distracted, or cannot concentrate for very long. Healthcare practitioners will recommend those with attention deficit (ADD) and attention deficit hyperactivity disorder (ADHD) to start on a low dose of guanfacine and slowly build up to a higher dosage to decrease severity of side effects, which can delay feeling its full effects for a few weeks. As with other medications that are used to treat ADHD, guanfacine can come with some adverse effects. Side effects of guanfacine include:
Sedation (which is temporary)

Sleepiness

Fatigue

Dizziness

Nausea

Slow heart rate

Low blood pressure

Insomnia

Constipation

Dry mouth

Abdominal pain
Signs of Guanfacine Abuse and Addiction
Guanfacine is not a controlled substance like other stimulant medication and does not have a risk of dependence or abuse. However, it can have several drug interactions, including other ADHD medications such as Adderall, Concerta, and Vyvanse, which do have a potential for abuse. Misusing a stimulant medication for the treatment of ADHD can lead to several adverse health effects including the risk of addiction and heart issues.
You should avoid drinking alcohol or taking illegal substances when taking guanfacine because it can reduce its benefits and increase the risk of adverse effects. Central nervous system depressants, including alcohol, some drugs, opioid medications, sleeping aids, muscle relaxers, and medications for anxiety, depression, or seizures can increase drowsiness when taking medication. Drinking alcohol while on guanfacine can reduce your tolerance to alcohol and cause the medication to stay in your body longer which can lead to worse side effects. Those with liver or kidney disease can cause a buildup of guanfacine in the body and increased side effects.
Guanfacine Withdrawal Symptoms
You should never stop taking this medication abruptly and talk to your doctor before attempting to stop use. Guanfacine acts on the prefrontal cortex of the brain and can cause adverse side effects if not tapered down slowly to allow the brain to adjust to functioning without it. Some withdrawal symptoms from abruptly stopping guanfacine include:
Headaches

Vomiting

Fatigue

Nervousness

Fast heartbeat

Agitation

A rapid increase in blood pressure

Change in eyesight

Seizures
Long-Term Side Effects of Guanfacine Abuse
Guanfacine is relatively safe to take for an extended period of time and does not have a potential for addiction, like other stimulant medications. Some adverse effects can arise, however over time they should get better. Taking this medication for an extended period of time (12 to 24 months) can cause similar adverse effects as short-term use including:
Slow heart rate

Sedation

Fatigue

Constipation

Low blood pressure

Dry mouth

Dizziness and lightheadedness (due to low blood pressure)

Depression

Confusion

Passing urine more often
Guanfacine Addiction Treatment
Drinking alcohol or using certain drugs or medications while taking guanfacine can cause many health risks. There is also an increased risk of adverse effects associated with those with kidney or liver diseases, such as liver damage or cirrhosis from substance abuse. If you cannot stop using drugs or alcohol while taking this medication, treatment for substance abuse and addiction is available. Drug rehab centers offer evidence-based addiction treatments such as cognitive behavioral therapy, trauma-informed therapy, medication-assisted treatment, and holistic treatments which can be your best chance to control substance abuse. Dual diagnosis problems are important when treating mental health conditions that may be present alongside addiction including attention deficit hyperactivity disorder (ADHD), posttraumatic stress disorder (PTSD), panic disorders, anxiety, and depression.
If you would like to know more about substance abuse recovery or treatment for mental health conditions, Quantum Behavioral Health Services can answer any question you have.