bupropion Addiction & Treatment
Our facility is a warm, inviting, cozy, and secure environment that provides the perfect level of safety, comfort, and privacy as you receive treatment and get on your path to wellness. We've designed our space to allow for a low-stress environment where you can focus on your well-being.
Given the concerns of the COVID pandemic, we're ensuring procedures are followed to create a clean environment for our patients, staff, and visitors. We've gone above and beyond CDC and New Jersey State guidance to design our cleaning and disinfecting protocol so that there is no question of the cleanliness and safety of our facility.
You're here to get well and our priority is maintaining a safe, clean, peaceful, and welcoming environment for you to do just that.
To see our response to Covid-19, click here.
Photo Gallery
Click photos to enlarge
To get help now, cALL US.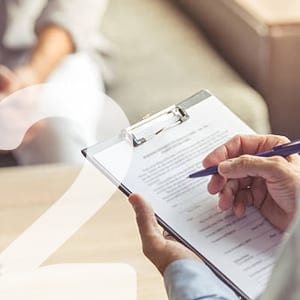 Complete Your Intake
This streamlined process includes a series of questions and discussion of your unique needs and goals.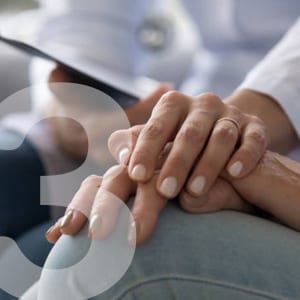 Get The Best Care Team Possible
After your intake, you'll meet your Care Team, a group of amazing professionals dedicated to helping you make recovery reality.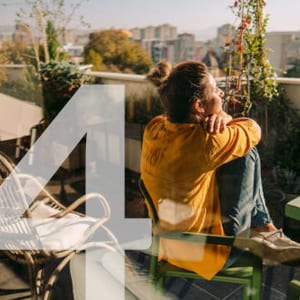 On-Going Support
After you meet your Care Team, you'll start to receive treatment based on a Care Plan that's designed to help you achieve and sustain your recovery.
ARE YOU READY TO BEGIN YOUR JOURNEY TO RECOVERY?
What is Bupropion?
Bupropion is a prescription medication used to treat major depressive disorder (MDD), seasonal affective disorder (SAD), and can also help in smoking cessation. It helps treat depressive symptoms differently than selective-serotonin reuptake inhibitors (SSRIs), such as Prozac or Zoloft. Selective-serotonin reuptake inhibitors work by directly increasing serotonin levels. Bupropion, also known as the brand name Wellbutrin, works by affecting norepinephrine and dopamine in the brain to treat depressive symptoms while boosting mood and overall mental health. Wellbutrin bupropion is also used to treat bipolar disorder and ADHD. Taking wellbutrin with selective-serotonin reuptake inhibitors SSRIs can be used a smoking cessation aid. Bupropion comes in pill form and also in extended-release capsules that are ingested orally. When taken as directed, it may take 4 or more weeks to feel its effects. Wellbutrin bupropion has also been used in drug rehab to treat co-occurring disorders like anxiety and depression which can help in release prevention. Brand names of bupropion in the US include:
Wellbutrin

Buproban

Budeprion

Forfivo

Zyban

Aplenzin
Effects of Bupropion
Effects of bupropion over time with use can help improve your mood, mental health, and depressive symptoms. However there are several side effects of bupropion, including:
Confusion

Anxiety

Irritability

Restlessness

Shaking

Insomnia

Headache

Tinnitus

Paranoia, delusions, and hallucinations, both auditory and visual

Seizures
Signs of Bupropion Abuse and Addiction
The main effects of Wellbutrin is to help people overcome depressive symptoms, however there is a potential for addiction and substance abuse. When taken in large quantities, about 10 times the prescribed amount, it can have similar effects to cocaine or other stimulants, which has given it the name "Poor Man's Cocaine". Wellbutrin abuse can also happen when people crush pills to snort or inject to get wellbutrin side effects like euphoria when it floods the brain with neurotransmitters. It has also been called "Poor Man's Cocaine" because it is less expensive than cocaine. Some signs of Wellbutrin abuse include:
Heightened energy and activity

Loss of appetite

Sense of exhilaration

Euphoria

Snorting or injecting the medication

Long periods of wakefulness or sleeping

Increased sense of self-confidence

Obtaining multiple prescriptions from different pharmacies or doctors

Socially withdrawn

Negative consequences to work, school, or personal life because of drug abuse
Bupropion Withdrawal Symptoms
Wellbutrin withdrawal varies from person to person and withdrawal symptoms can be worse in those who have taken bupropion wellbutrin for longer. Some people may recover within a few days, while others may take weeks. Wellbutrin withdrawal is not life threatening, but they can still be very unpleasant and many people relapse quickly when trying to stop taking them. If you are not able to detox at home or are having a lot of problems with withdrawal symptoms, a medical detox at a drug rehab can help you cope with symptoms more easily. Some common Wellbutrin withdrawal symptoms include:
Anxiety

Aggression

Depression

Irritability

Changes in sleep

Suicidal thoughts

Headaches

Flu-like symptoms

Nausea

Tremors

Balance issues

Unable to tolerate warm temperatures

Excessive sweating

Cramps
Long Term Side Effects of Bupropion Abuse
Long-term bupropion wellbutrin abuse comes with several side effects. Higher doses of bupropion wellbutrin can cause seizures which makes it especially dangerous for bupropion abusers who are using it as "Poor Man's Cocaine". Long-term Wellbutrin abuse can lead to dependence and addiction, which can cause Wellbutrin bupropion withdrawals when attempting to stop. There are several mental health risks as well, including hallucinations, paranoia, and delusions associated with long-term abuse.
Bupropion Addiction Treatment
 If you or someone you know is abusing bupropion, or using it as "Poor Man's Cocaine", it is important to get help as soon as possible to better your chances of long-term successful drug addiction recovery. There are several treatment centers that can offer varying  types of treatment that will fit your needs and drug addiction needs. Medical detox may be necessary when you stop taking the medication to make sure you can successfully complete the detoxification process and move on to drug rehab. Medical detox can make the Wellbutrin withdrawal much easier to tolerate. A drug and alcohol rehab that offers dual diagnosis programs may also be necessary to treat underlying co occurring disorders and depressive symptoms which will continue to be there once you stop prescribed Wellbutrin. A dual diagnosis program will address your co-occurring disorders through individual therapy like cognitive behavioral therapy and dialectical behavioral therapy. Various levels of care include inpatient treatment, intensive outpatient program, partial hospitalization program, and outpatient treatment.
If you or someone you love is struggling with the effects of bupropion, our staff at Quantum Behavioral Services is available to answer your questions about drug rehab.