Dextroamphetamine

Addiction & Treatment
Our facility is a warm, inviting, cozy, and secure environment that provides the perfect level of safety, comfort, and privacy as you receive treatment and get on your path to wellness. We've designed our space to allow for a low-stress environment where you can focus on your well-being.
Given the concerns of the COVID pandemic, we're ensuring procedures are followed to create a clean environment for our patients, staff, and visitors. We've gone above and beyond CDC and New Jersey State guidance to design our cleaning and disinfecting protocol so that there is no question of the cleanliness and safety of our facility.
You're here to get well and our priority is maintaining a safe, clean, peaceful, and welcoming environment for you to do just that.
To see our response to Covid-19, click here.
Photo Gallery
Click photos to enlarge
To get help now, cALL US.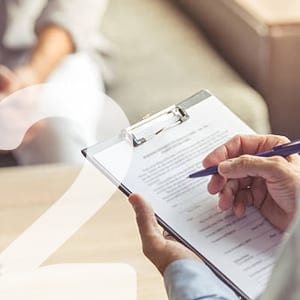 Complete Your Intake
This streamlined process includes a series of questions and discussion of your unique needs and goals.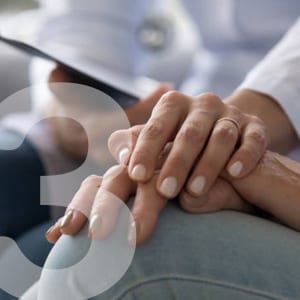 Get The Best Care Team Possible
After your intake, you'll meet your Care Team, a group of amazing professionals dedicated to helping you make recovery reality.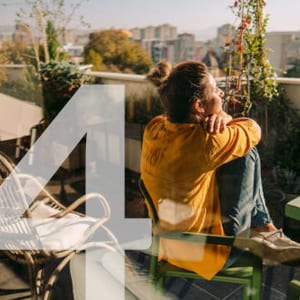 On-Going Support
After you meet your Care Team, you'll start to receive treatment based on a Care Plan that's designed to help you achieve and sustain your recovery.
ARE YOU READY TO BEGIN YOUR JOURNEY TO RECOVERY?
What is Dextroamphetamine?
Dextroamphetamine is a prescription medication used to treat attention-deficit hyperactivity disorder ADHD and narcolepsy. It is a central nervous system stimulant that can affect certain brain chemicals associated with impulse and hyperactivity control. It is highly effective in treating ADHD by promoting focus and calmness. Dextroamphetamine also produces wakefulness and energy in those with narcolepsy or other sleeping disorders. Stimulants like dextroamphetamine also have a high potential for abuse and addiction because the brain can become physically dependent on it to function. Prescription stimulants dextroamphetamine is available in pill form, extended release capsule, and liquid solution which are all taken orally. It is one of the medications in name brand prescription Adderall, which is also used to treat ADHD and narcolepsy. Name brands of dextroamphetamine found in the US include:
Dexedrine

Dexedrine Spansules

Zenzedi

Liquadd

Dextrostat

ProCentra
Effects of Dextroamphetamine
Effects of Dexedrine, or dextroamphetamine, differ depending on what the person needs the prescription for or if they are not prescribed it, such as in Dexedrine substance abuse. Desirable effects of Dexedrine in those with ADHD include feeling less impulsive, less restless, and calmer. In those with narcolepsy, desirable effects of Dexedrine include alertness and wakefulness. However, in individuals who abuse prescription stimulants, they experience increased concentration, improved mental performance, a reduction in need to sleep, and a rush of euphoria. Other effects of Dexedrine include:
Loss of appetite

Difficulty sleeping

Dry mouth

Restlessness

Uncontrollable shaking or feeling jittery

Headache

Weight loss

Changes in sex drive

Constipation
Signs of Dextroamphetamine Abuse and Addiction
Prescription stimulants such as dextroamphetamine are often called "study drugs" because Dexedrine abuse is common among college students who use it to increase focus and reduce the need to sleep in order to have more intense study sessions. Dexedrine abuse also happens for boosting athletic performance, losing weight, and for staying awake, such as night shift workers. Drug abuse and drug addiction may require help from a treatment center and if you see some of the following signs, you should seek addiction treatment help:
Unable to stop using even when there's a desire to

Withdrawal symptoms when not using

Having cravings

Needing more of the drug to get the same effect, also known as tolerance

An effect in performance at school or work

Physical and psychological issues, such as anxiety, depression, and heart palpitations

No longer participating in activities once enjoyed due to dextroamphetamine abuse
Dextroamphetamine Withdrawal Symptoms
Dextroamphetamine abuse, including taking large doses or for extended amounts of time, can lead to dependence which causes withdrawal symptoms when they stop taking. Signs and symptoms of dextroamphetamine withdrawal symptoms include:
Fatigue

Anxiety

Depression

Sleep issues, either insomnia or sleeping too much

Slow movements

Increased appetite

Agitation

Vivid dreams

Compulsive skin picking, which may be a reaction to hallucinations of insects under the skin
Long Term Side Effects of Dextroamphetamine Abuse
Depression and anxiety

Violent, unpredictable, and erratic behaviors

Hallucinations (auditory and visual), paranoia, and obsession with their own thoughts similar to schizophrenia

Heart problems due to higher blood pressure and heart rate

Changes in sex drive or reduced sexual function
Dextroamphetamine Addiction Treatment
Drug rehab centers offer various forms of addiction treatment for dextroamphetamine addiction and Dexedrine abuse. When attempting to stop using dextroamphetamine, it is important to seek help from a drug and alcohol treatment facility because of the potential of dangerous withdrawal and detox symptoms during drug detox. During medical drug detox, medical professionals will monitor your vitals, create treatment plans to ease your withdrawal and detox symptoms and be able to administer life saving medical care in case of emergencies. Drug detox only takes care of the physical aspects of drug addiction, you should also participate in a drug rehab program to address the behavioral and psychological aspects of drug addiction. Drug and alcohol addiction treatment programs include cognitive behavioral therapy, dialectical behavioral therapy, group therapy, 12step programs, family therapy, and holistic treatments. Dual diagnosis programs can help treat co occurring disorders that are often present in drug addiction including anxiety, depression, and posttraumatic stress disorder. There are several levels of care available to fit your stimulant addiction recovery needs including inpatient rehab, intensive outpatient program (IOP), Partial Hospitalization Program (PHP), outpatient rehab, and virtual rehab. The sooner you get help for drug addiction, the better the chances of successful stimulant addiction recovery.
If you or a loved one would like more information about stimulant addiction, please give us a call at Quantum Behavioral Health Services, our addiction specialists are available to answer your questions about rehab.