Lorazepam Addiction & Treatment
Our facility is a warm, inviting, cozy, and secure environment that provides the perfect level of safety, comfort, and privacy as you receive treatment and get on your path to wellness. We've designed our space to allow for a low-stress environment where you can focus on your well-being.
Given the concerns of the COVID pandemic, we're ensuring procedures are followed to create a clean environment for our patients, staff, and visitors. We've gone above and beyond CDC and New Jersey State guidance to design our cleaning and disinfecting protocol so that there is no question of the cleanliness and safety of our facility.
You're here to get well and our priority is maintaining a safe, clean, peaceful, and welcoming environment for you to do just that.
To see our response to Covid-19, click here.
Photo Gallery
Click photos to enlarge
To get help now, cALL US.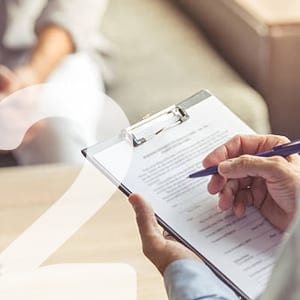 Complete Your Intake
This streamlined process includes a series of questions and discussion of your unique needs and goals.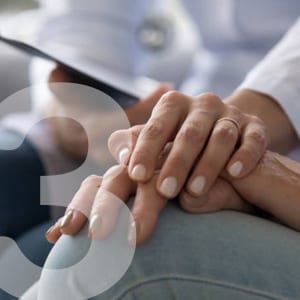 Get The Best Care Team Possible
After your intake, you'll meet your Care Team, a group of amazing professionals dedicated to helping you make recovery reality.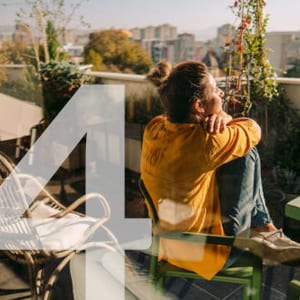 On-Going Support
After you meet your Care Team, you'll start to receive treatment based on a Care Plan that's designed to help you achieve and sustain your recovery.
ARE YOU READY TO BEGIN YOUR JOURNEY TO RECOVERY?
What is Lorazepam?
Lorazepam (Ativan) is a benzodiazepine used to treat anxiety disorder, panic attacks, insomnia, and seizures. Sometimes it is used to treat manic episodes of bipolar disorder. It has a calming effect on the nervous system and brain. Taking benzodiazepines, including lorazepam, come with a risk of dependence and addiction, even when used as prescribed.
Lorazepam Effects
Lorazepam, like other benzodiazepines, has a calming effect on the central nervous system which can ease symptoms of anxiety disorder such as extreme fear and nervousness. It also comes with adverse symptoms. Effects of Ativan include:
Difficulty walking

Drowsiness

Fatigue

Abnormal eye movements

Blurry vision

Dizziness

Nausea

Slurred speech

Lack of coordination

Feelings of weakness

Constipation or diarrhea

Urination problems

Reduced sexual drive or ability to perform sexually

Stupor

Impaired cognitive ability

Blackouts

Coma
Signs of Lorazepam Abuse and Addiction
Ativan (lorazepam) is a schedule IV controlled substance, meaning it comes with abuse potential. Ativan addiction and abuse develop when tolerance is built and you need more of the medication to get the same effect. Benzos are associated with an increased dopamine release in the brain which causes feelings of euphoria and reward. There are several signs and symptoms of Ativan addiction, which include:
Failed attempts to stop using lorazepam

Drop in performance at school or work

Unable to fulfill personal or professional obligations because of drug use

Tolerance, needing more medication to feel its effects

Using lorazepam in hazardous situations, such as while driving

Continued use despite negative consequences in health, personal life, or work life

Withdrawal symptoms when attempting to stop using

Cravings for lorazepam

Relationship or interpersonal problems because of use

Prioritizing Ativan use over important social, professional, or recreational activities
Long Term Side Effects of Lorazepam Abuse
Over long term, Ativan can have a negative impact on an individual's psychological, emotional, and physical well-being. Some long-term effects of Ativan include:
Fatigue

Anxiety

Memory loss

Learning difficulties

Disorientation and confusion

Abdominal bleeding

Kidney problems

Headaches

Seizures

Insomnia

Withdrawal

Mouth sores

Headaches
Lorazepam Addiction Treatment
Due to potentially life-threatening complications of lorazepam withdrawal, medical detox may be required where professional medical staff will monitor your vitals and ease withdrawal symptoms through medication management. After drug and alcohol detox, you should enter prescription drug addiction rehab where various substance abuse treatments can help you overcome various aspects of Ativan addiction Treatment programs that are tailored to fit your addiction and personal needs. Inpatient rehab is highly recommended for those with severe or prolonged substance abuse or drug addiction. Inpatient treatment is the most intense form of substance abuse treatment but may be the chance for addiction recovery. Outpatient rehab is also available for those who wish to live at home during Ativan addiction treatment or needs to continue going to work or school. Partial hospitalization programming (PHP) is the most intense form of outpatient rehab, followed by the intensive outpatient program (IOP).
Many people who have an addiction to lorazepam (Ativan) have been prescribed it for mental health disorders. That underlying mental illness issue is still there and needs to be addressed simultaneously during drug addiction treatment through dual diagnosis programming. Co-occurring disorders such as anxiety disorder, panic attacks, depression, eating disorders, and bipolar disorder can all be relapse triggers and should be treated before you leave the treatment center.
Various types of treatment are available at drug rehab centers which are tailored to your specific treatment program. Some types of treatment available include:
Medication Assisted treatment

Drug detox

Alumni program

Family therapy

Dialectical behavior therapy

Cognitive behavioral therapy

Group therapy

12-Step Programming

Holistic therapies
If you or your loved ones are dealing with prescription drug addiction and are looking for treatment for Ativan addiction, addiction specialists at Quantum Behavioral Health Services are available for addiction resources you may need.