Clonazepam Addiction & Treatment
Our facility is a warm, inviting, cozy, and secure environment that provides the perfect level of safety, comfort, and privacy as you receive treatment and get on your path to wellness. We've designed our space to allow for a low-stress environment where you can focus on your well-being.
Given the concerns of the COVID pandemic, we're ensuring procedures are followed to create a clean environment for our patients, staff, and visitors. We've gone above and beyond CDC and New Jersey State guidance to design our cleaning and disinfecting protocol so that there is no question of the cleanliness and safety of our facility.
You're here to get well and our priority is maintaining a safe, clean, peaceful, and welcoming environment for you to do just that.
To see our response to Covid-19, click here.
Photo Gallery
Click photos to enlarge
To get help now, cALL US.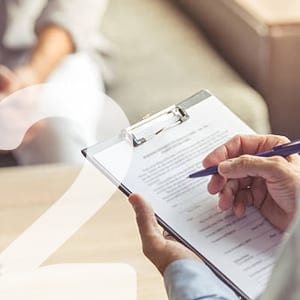 Complete Your Intake
This streamlined process includes a series of questions and discussion of your unique needs and goals.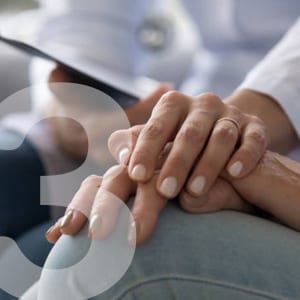 Get The Best Care Team Possible
After your intake, you'll meet your Care Team, a group of amazing professionals dedicated to helping you make recovery reality.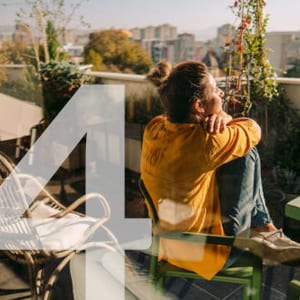 On-Going Support
After you meet your Care Team, you'll start to receive treatment based on a Care Plan that's designed to help you achieve and sustain your recovery.
ARE YOU READY TO BEGIN YOUR JOURNEY TO RECOVERY?
What Is Clonazepam?
Clonazepam (brand name Klonopin) is a benzodiazepine medication prescribed to prevent and control seizures, and it is also prescribed to people who suffer from panic attacks. This medication is a central nervous system depressant drug that calms the brain and the nerves by acting on the GABA receptors, creating a sense of ease and muscle relaxation. Clonazepam (Klonopin) is taken orally as directed by a medical professional, usually two or three times per day, at the same time(s) every day.
Clonazepam Effects
The most common effects seen while taking Klonopin (clonazepam) are:
Relaxation of the mind and body

Mild euphoria

Tiredness/drowsiness

Dizziness/loss of coordination

Increased saliva production
People with a seizure disorder may experience worsening seizures when they first begin taking clonazepam. If this occurs, tell your doctor, as your dose may need to be adjusted. It is also important to tell your doctor if you experience suicidal thoughts or show signs of depression.
Signs of Clonazepam Abuse and Addiction
Common signs of Klonopin addiction include:
Using Klonopin for an extended period of time in higher than recommended doses

Persistent cravings for clonazepam

Developing legal, financial, relationship, or work problems due to clonazepam use

Losing interest in social life and hobbies

Using the medication when you don't need it

Being unable to quit even when you want to
If you notice signs in yourself or are worried about a loved one's addiction to Klonopin, it may be time to consider drug addiction treatment.
Clonazepam Withdrawal Symptoms
Common Klonopin withdrawal symptoms include:
Headache

High blood pressure

Memory loss

Nightmares

Anxiety

Panic attacks

Mood swings

Nausea/vomiting

Shaking

Muscle spasms
There are also psychological withdrawal symptoms that may occur, like:
Intense nightmares

Sadness

Anger or rage

Irritability
Quitting clonazepam suddenly is not recommended, as you may experience severe withdrawal symptoms like seizures, coma, or death. Medication-assisted treatment (MAT) plans for drug detox in substance abuse treatment programs can help you taper off the use of clonazepam (Klonopin) safely. Your acute withdrawal symptoms will peak around two weeks after your last dose, but some of the more subtle withdrawal symptoms may last a month or longer.
Long-Term Side Effects of Clonazepam Abuse
It is not generally recommended to use clonazepam (Klonopin) for long periods of time because of the potential to develop a Klonopin addiction. Other long-term side effects of clonazepam use are:
Fainting or vertigo

Impaired cognition and confusion

Reduced sex drive

Failure to form new memories
Getting drug and alcohol addiction treatment is advised before these side effects affect your overall quality of life. Clonazepam addiction and abuse can become a serious issue if left untreated.
Clonazepam Addiction Treatment
Quantum is a professional rehab facility offering outpatient programs with Klonopin addiction treatments like:
Dual diagnosis for substance abuse with a co-occurring disorder or mental illness  

Cognitive behavioral therapy, dialectical behavior therapy, and other behavioral health treatments

Individual therapy and family therapy

Medication-assisted treatment-friendly programming

Holistic drug addiction and abuse treatments like yoga, meditation, art therapy, and music therapy
Our levels of care include intensive outpatient programs, partial care programs, and other flexible outpatient treatments for substance abuse that will help you heal from Klonopin addiction, abuse, and other benzodiazepine addiction. You can live at home or move into a sober living home, remain close to your loved ones, and get the drug rehab you need at our safe, welcoming recovery center.
For insurance verification or to learn more about our addiction therapy programs, or if you have any other questions about rehab, contact us today. We are here for you, and our professional rehab services are only a phone call away.