Vicodin Addiction & Treatment
Our facility is a warm, inviting, cozy, and secure environment that provides the perfect level of safety, comfort, and privacy as you receive treatment and get on your path to wellness. We've designed our space to allow for a low-stress environment where you can focus on your well-being.
Given the concerns of the COVID pandemic, we're ensuring procedures are followed to create a clean environment for our patients, staff, and visitors. We've gone above and beyond CDC and New Jersey State guidance to design our cleaning and disinfecting protocol so that there is no question of the cleanliness and safety of our facility.
You're here to get well and our priority is maintaining a safe, clean, peaceful, and welcoming environment for you to do just that.
To see our response to Covid-19, click here.
Photo Gallery
Click photos to enlarge
To get help now, cALL US.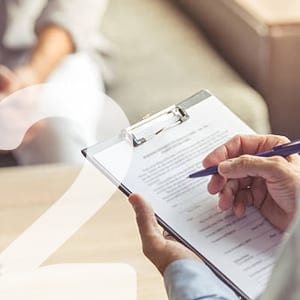 Complete Your Intake
This streamlined process includes a series of questions and discussion of your unique needs and goals.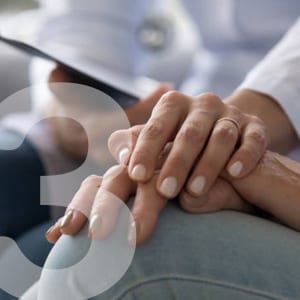 Get The Best Care Team Possible
After your intake, you'll meet your Care Team, a group of amazing professionals dedicated to helping you make recovery reality.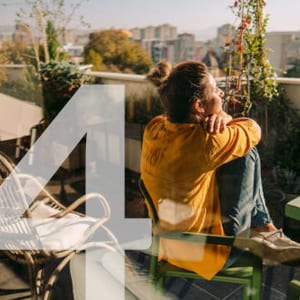 On-Going Support
After you meet your Care Team, you'll start to receive treatment based on a Care Plan that's designed to help you achieve and sustain your recovery.
ARE YOU READY TO BEGIN YOUR JOURNEY TO RECOVERY?
What Is Vicodin?
Vicodin is the brand name for a narcotic prescription painkiller created to relieve moderate to severe pain. This prescription pain reliever comes in tablet form, containing two active ingredients: Hydrocodone, a synthetic opioid drug, and Acetaminophen, the active ingredient in Tylenol.
The tablets come in three hydrocodone dosage levels: 5mg, 7.5mg, and 10mg ranging from 300mg to 325mg of acetaminophen in each pill. Doctors usually prescribe Vicodin to be taken every four to six hours. This is a Schedule II controlled substance, with restrictions on its use because of its potential for abuse. Even at regular doses, this medication may be habit-forming.
Vicodin Effects
The effects of Vicodin abuse include:
Feeling relaxed and calm

Impaired thinking and reaction time

Dizziness

Drowsiness

Lightheadedness

Constipation

Dry mouth

Aches, cramps, and muscle pain

Nausea and vomiting

Anxiety and/or depression

Depressed heart rate

Decreased breathing rate

Developing a Vicodin use disorder

Some medications may interact with Vicodin and cause serotonin syndrome.
Signs of Vicodin Abuse and Addiction
Some signs and symptoms of Vicodin addiction include:
Taking Vicodin when you do not need it or in more significant amounts than prescribed

Craving or having urges to use Vicodin

Spending a lot of time getting, using, and recovering from this pain reliever

Having negative repercussions in your life due to the effects of Vicodin abuse but continuing to take it anyway

Needing to take more than your prescribed dose to feel the effects of Vicodin

Wanting to stop taking Vicodin but being unable to, using it again and again even when it puts you in danger

Noticing Vicodin withdrawal symptoms if you do not take it regularly
Vicodin Withdrawal Symptoms
When a person has an addiction to Vicodin, they may experience difficult or painful withdrawal symptoms when they try to cut back. Vicodin withdrawals may involve physical and psychological issues like:
Irritability and mood swings

Anxiety

Confusion

Insomnia

Restlessness

Flu-like symptoms

Tremors

Shivering

Rapid breathing

Muscle aches and cramps

Appetite changes

Strong drug cravings
If you are worried about the effects of Vicodin withdrawal but want to stop abusing this drug, contact a professional medical drug rehab facility. Professional doctors, nursing staff, and clinical caregivers will be able to put you on a medication-assisted treatment plan to help you safely detox in a slow tapering-off program. You will have medications to help you recover from your Vicodin addiction without suffering difficult withdrawal symptoms.
Long-Term Side Effects of Vicodin Abuse
One of the most serious long-term effects of Vicodin drug abuse is the liver damage it can cause. Even when used as prescribed, there is a risk of damaging the liver when Vicodin is used over a long period. Still, when it comes to Vicodin abuse, the person with the drug addiction will likely take a much larger dose, putting them at risk of liver damage and failure.
Other serious side effects of opioid abuse include:
Developing an opiate addiction/ drug addiction

Slowed respiratory reflexes causing respiratory infections and lung problems

Gastrointestinal problems like chronic constipation

Difficulty urinating, leading to urinary infections and kidney problems

Cardiovascular damage
Vicodin Addiction Treatment
Common treatments and therapies used for Vicodin addiction treatment rehab include a medication-assisted treatment program that uses Buprenorphine or Naltrexone. Patients also have treatments like cognitive behavioral therapy, family therapy, experiential therapy, yoga therapy, and other holistic treatments like art or music therapy, EMDR therapy, and 12-step programs like Alcoholics Anonymous or Narcotics Anonymous.
Quantum is an outpatient rehab center. Unlike residential treatment programs, we offer intensive outpatient programs, partial care programs, and other flexible outpatient programs that allow you to live at home or in a sober living facility as you get the opioid addiction treatment you need. We also provide medication management services for those in medication-assisted treatment (MAT) programs. We also offer connections to inpatient drug rehab centers for residential treatment if moving into a treatment center before partial care or intensive outpatient treatment better suits your needs.
We have a dual diagnosis treatment program offering a comprehensive care plan for those suffering from mental illness and addiction simultaneously, with psychiatric care, behavioral therapy, and appropriate medications. Common co-occurring disorders with opioid addiction are post-traumatic stress disorder, anxiety, depression, bipolar disorder, and mood disorders.
Some addictions we treat besides opioid addictions like heroin addiction or Vicodin addiction include meth addiction, alcohol addiction, marijuana addiction, and cocaine addiction. Call Quantum treatment center today for insurance verification or to learn about Vicodin use disorder treatment options we can provide at our addiction center. Vicodin addiction treatment and other drug and alcohol substance abuse treatment programs are within your reach; we are only a phone call away.