Ketamine Addiction & Treatment
Our facility is a warm, inviting, cozy, and secure environment that provides the perfect level of safety, comfort, and privacy as you receive treatment and get on your path to wellness. We've designed our space to allow for a low-stress environment where you can focus on your well-being.
Given the concerns of the COVID pandemic, we're ensuring procedures are followed to create a clean environment for our patients, staff, and visitors. We've gone above and beyond CDC and New Jersey State guidance to design our cleaning and disinfecting protocol so that there is no question of the cleanliness and safety of our facility.
You're here to get well and our priority is maintaining a safe, clean, peaceful, and welcoming environment for you to do just that.
To see our response to Covid-19, click here.
Photo Gallery
Click photos to enlarge
To get help now, cALL US.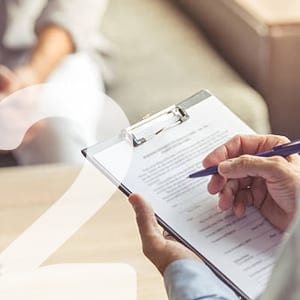 Complete Your Intake
This streamlined process includes a series of questions and discussion of your unique needs and goals.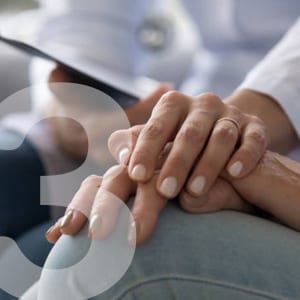 Get The Best Care Team Possible
After your intake, you'll meet your Care Team, a group of amazing professionals dedicated to helping you make recovery reality.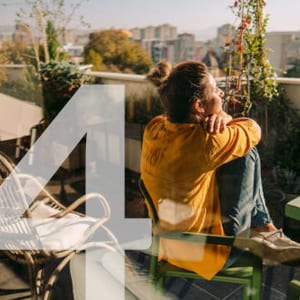 On-Going Support
After you meet your Care Team, you'll start to receive treatment based on a Care Plan that's designed to help you achieve and sustain your recovery.
ARE YOU READY TO BEGIN YOUR JOURNEY TO RECOVERY?
What is Ketamine?
What is Ketamine?
Ketamine is a dissociative anesthetic used for medical procedures and to treat pain. It is useful when sedation is needed but a stronger anesthetic may be too much and is more commonly used in veterinary clinics. There is also a use of ketamine for depression. However, it is classified as a Schedule III controlled substance due to its moderate potential for abuse and addiction. For medical purposes, ketamine is available as an intramuscular injection, infusion therapy (IV therapy), nasal spray, and oral liquid or tablet. Illegal, it comes as a white or off powder that can be snorted, injected, or ingested orally. Some common brand names for ketamine are:
Ketaject

Vetalar

Ketalar

Ketaset

Ketanest

Narkamon
Ketamine street names include:
Special K

Lady K

KitKat

Vitamin K

Cat Valium

Jet K

K
Ketamine Effects
Besides having sedative effects, ketamine can cause a sort of out-of-body experience and the user feels detached from self and surrounding environment. It can cause difficulty moving and distort sights and sounds. Other ketamine effects include:
Slurred speech

Blurred vision

Vomiting

Visual and auditory hallucinations

Feeling happy and relaxed

Increase heart rate and blood pressure

Anxiety, panic, and violence

Confusion and clumsiness
Signs of Ketamine Abuse and Addiction
Ketamine can lead to abuse and addiction which can cause obvious signs and symptoms including:
Reduce the ability to feel physical pain

Difficulty concentrating

Fatigue and lack of motivation

Frequently distracted

Slurred speech

Skin redness

Insomnia

Incontinence

Bladder pain

Loss of coordination
Ketamine Withdrawal Symptoms
Frequently abusing ketamine can lead to physical dependence which causes the brain and body to rely on the drug to function properly. It can also lead to ketamine withdrawal symptoms, which are not life-threatening but do come with unpleasant psychological effects and strong cravings. Coming off of ketamine may require medication-assisted treatment or drug detox to successfully complete the withdrawal process. Withdrawal symptoms from ketamine include:
Chills and sweats

No appetite

Fatigue

Nightmares and unpleasant dreams

Anxiety

Depression

Agitation

confusion

Irregular and rapid heartbeat

Decreased respiratory and cardiac function

Strong cravings for ketamine

Loss of motor skills

Shaking

Psychosis including hallucinations and delusion
Long Term Side Effects of Ketamine Abuse
Regular use of ketamine can lead to:
Abdominal pain

Flashbacks

Poor memory

Mood and personality changes

Depression

Tolerance, needing more to get the same effect

Ketamine dependence and addiction

Abnormal liver or kidney function
Ketamine Addiction Treatment
Although ketamine addiction can be difficult to overcome, there are several successful addiction treatment programs that can lead to addiction recovery. Drug detox and drug rehab programs can help treat withdrawal symptoms and provide evidence-based treatments to aid in managing cravings and impulse control. The key to successful addiction recovery is finding the right level of care that will allow you to fully commit to treatment. Levels of care can include residential inpatient treatment, outpatient treatment, intensive outpatient program (IOP), partial hospitalization program (PHP), and aftercare programs for abuse and addiction. Residential inpatient treatment may be necessary for severe forms of ketamine addiction so you can fully immerse yourself in addiction recovery without any outside distractions. Outpatient programs can allow you to continue working or going to school while attending addiction treatment at a recovery center for several hours a week.
When looking for the right ketamine addiction treatment when dealing with underlying mental health disorders that may have led to your addiction or were brought on by ketamine abuse, you should find a recovery center that offers dual diagnosis treatment. Co-occurring disorders like anxiety, depression, PTSD, or bipolar disorder need to be treated simultaneously for your best chance at recovery.
Addiction treatment programs will generally create a customized treatment plan to fit your unique needs and situation. Some types of treatment you find at a drug and alcohol rehab include:
Individual therapy

Group therapy

Family therapy

Biofeedback

Neurofeedback

12-step programs

Anger management

Medication Assisted treatment

Recreational therapies

Cognitive behavioral therapy

Dialectical behavioral therapy

Fitness and nutrition counseling

Holistic therapies
Relapse prevention programs are also critical in early recovery which can include helping you develop healthy habits, creating a support system, identifying your triggers, keeping busy,  and having a relapse prevention plan when cravings arise. If you need drug rehab-related support, Quantum Behavioral Health Services is available to guide you through the recovery process.