Therapies Used in Outpatient Alcohol Rehab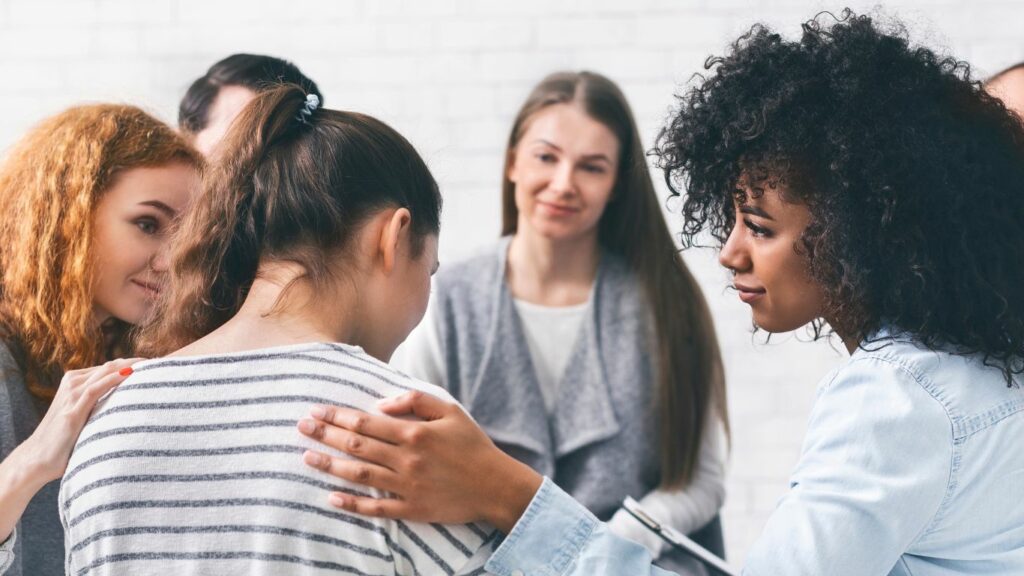 Outpatient Treatment Services
When it comes to substance abuse treatment, there are several options available to fit every person's unique case and recovery goals. Residential treatment programs are often the most effective especially when it comes to severe or long standing drug and alcohol addiction. However, residential treatment programs may not fit every person's needs or capabilities. Outpatient addiction treatment can be just as effective when it is a good fit and has many of its own benefits. An outpatient program may be a good fit if your alcohol use disorder is milder, you have a good support network at home, are motivated in your addiction recovery, and have reliable transportation. Outpatient addiction treatment includes several of the same types of treatment as residential treatment, but is more flexible for those who need to continue working, going to school, or have family members who are dependent on them at home. Every treatment center offers different addiction therapy options, however here we will look at some of the more common types of treatment.
Individual Therapy
Individual therapy is a type of psychotherapy that focuses on exploring and treating your emotional and psychological troubles and how they may have contributed to your substance abuse. Individual therapy can be a part of dual diagnosis mental health treatment to help with co-occurring disorders such as depression, anxiety, PTSD, and bipolar disorder. There are several forms of individual therapy that are used including cognitive behavioral therapy (CBT) and dialectical behavioral therapy (DBT). These types of therapies aim to find negative thought patterns and replace them with healthy ones as well as better ways to cope with stress and regulate emotions.
Group Therapy
Group therapy is very beneficial for substance use disorders and many co occurring disorders as well. It can help those in addiction treatment connect with one another, individuals can learn from their peers, improve communication skills, receive broader feedback, and practice new skills. A part of group therapy can include 12 step programming with Narcotics Anonymous and Alcoholics Anonymous meetings. Family therapy can be considered part of group therapy to help mend relationships and help loved ones learn how they can better support your addiction recovery.
Benefits of Therapy in Outpatient Alcohol Rehab
Outpatient alcohol addiction treatment is an effective treatment program when it is the right fit. There are several benefits to outpatient treatment including allowing you to continue going to work or school. Intensive Outpatient Program (IOP) allows you to attend alcohol addiction treatment therapy for several days a week for a few hours at a time at a recovery center. Intensive outpatient program is flexible around an individual's work or school hours. Outpatient programs also allow you to stay at home to take care of loved ones who are dependent on you. Ability to go home at the end of the day also allows you to surround yourself with supportive loved ones who can help you through addiction recovery. Outpatient rehab is also less expensive than inpatient rehab. During outpatient treatment, patients are able to apply the skill they learn in addiction treatment immediately in their real lives while having continued support and feedback from their substance abuse treatment team and peers.
Quantum Outpatient Alcohol Rehab
Quantum Behavioral Health Services offers comprehensive outpatient treatment for substance abuse and alcohol addiction. Treatment plans are personalized to each client to include several types of therapy including behavioral therapy, family therapy, group counseling and holistic therapies such as yoga and meditation. If you or a loved one is struggling with alcohol abuse or alcohol use disorder, help is available at Quantum Behavioral Health. If you have any questions about our outpatient  addiction treatment, please give us a call. Our addiction specialists are always ready to take your call at (609) 993-0733.