IOP Rehab for Princeton Residents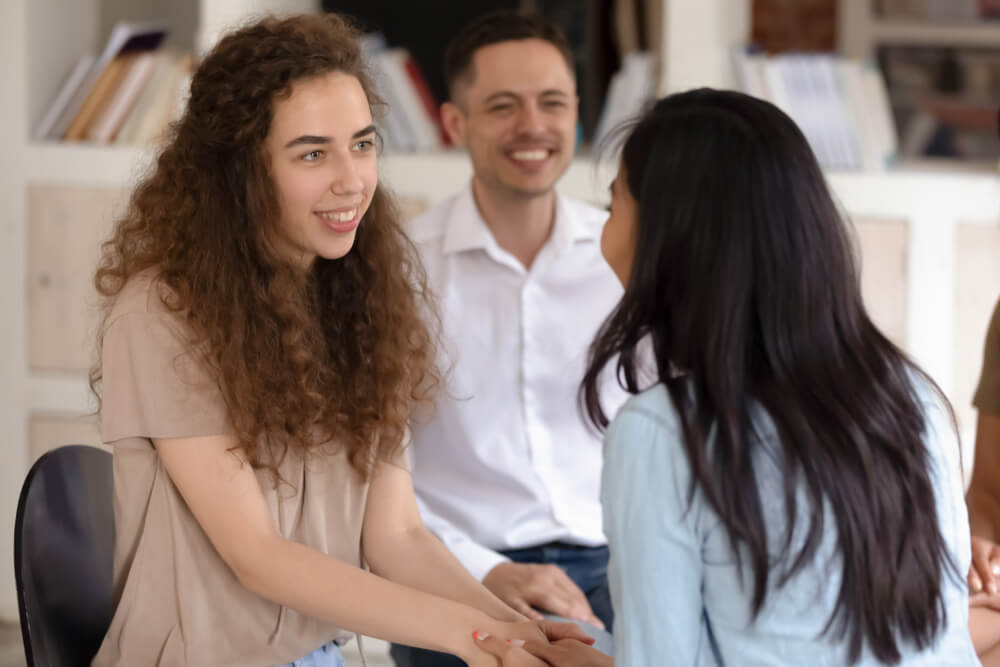 What is IOP Rehab?
IOP rehab is a type of outpatient rehabilitation program for addiction to drugs and alcohol provided by professional rehab facilities. IOP stands for "intensive outpatient program", meaning you do not live inside a treatment center but instead live at home or in a sober residence, coming in for treatments and therapies on a regular schedule, several times per week.
Quantum Behavioral Health Services offers top-tier IOP rehab for Princeton residents, providing the medical care, behavioral therapy, group therapy, individual therapy, addressing psychosocial issues (housing, employment, legal issues, etc.), relapse prevention strategies, and other treatments you need to recover from addiction, long-term. We are located in New Jersey, offering outpatient care that will allow you to continue to live as normally as possible as you return to our center for treatments on a predetermined schedule. You can continue going to work, attending college classes, taking care of your loved ones, and living your life, while getting the help you need.
How Does IOP Rehab Work?
During IOP rehab at Quantum, you will have treatments and types of therapy that include:
Dual diagnosis treatment
Group therapy
Individual therapy (one-on-one talk therapy)
Life skills development
Trauma therapy including EMDR
Music therapy or art therapy
Holistic methods including meditation and yoga
Psychoeducational support with relapse prevention techniques
I2-step integration into Alcoholics Anonymous and/or Narcotics Anonymous peer support groups
Medically assisted treatment (MAT) with vivitrol treatments to help with alcohol and opioid relapse prevention
Our IOP programs are early morning, after-work, and weekend rehab programs, with a minimum of 9 hours a week of group and individual therapy, with access to other treatments and health care as needed. You will come in three times a week for approximately 3 hours each visit. The intensive outpatient program at Quantum lasts on average for 30 to 45 days, fitting into your current lifestyle with as little disruption as possible.
The other outpatient programs we offer are:
Partial Care (PC) – a minimum of 20 hours per week with treatments that occur during the day when most staff is onsite, with patients invited to stay up to 6 hours a day, 6 days a week. This is the most intensive level of treatment we offer. The partial care program usually lasts around 21 to 34 days, and, for many people leaving an inpatient detox and rehabilitation facility, is often the first outpatient level of care utilized, as it provides a safe and supportive place to go each day with a similar environment to a residential treatment program, a with social and supportive atmosphere, except you leave at the end of the day. After the time in partial care is up, many people transition into the IOP for further care.
Outpatient Program (OP) – fewer than 9 hours per week of treatments and therapy in a customized program that allows you the freedom to create your own schedule based on your comfort level and your needs, with the option to re-join the IOP if you want more structure if you hit a rough patch. Your individualized outpatient program can taper off as your needs decrease over time, giving you an easy transition back to your everyday life on your own terms.
Each level of care is designed to help meet your unique individual needs and goals for your addiction recovery. Through emotional, mental health, physical health, behavioral health, and spiritual wellness programming, you will heal your body, mind, and spirit as you regain self-confidence and control over your own well-being. You will learn to manage your response to triggers and the temptation to drink or use drugs again as you return to the world you know as a sober individual.

How To Get the Most Out of IOP Rehab in Princeton
IOP rehab offers a lot of flexibility and freedom, so you will be responsible for your own actions, and you will need to stay accountable to yourself. Some of the best ways to get the most out of your personal intensive outpatient program include:
Attending every therapy appointment, doctor's appointment, group session, and other treatments as scheduled, on-time, and ready to work. Coming in with a positive attitude on a regular schedule will keep you on track and focused on your sobriety. Trust the process, stay involved in treatments, and be committed to yourself, putting your recovery first. Do not let procrastination and time-management issues sabotage your progress.
Being kind to yourself, as the responsibilities of life, coupled with the work of overcoming addiction, can be difficult to handle. Make sure you connect with your sober support groups, your community, and your loved ones as often as possible, and use stress reduction techniques like mindfulness, breathing, and meditation to ensure life does not feel overwhelming.
Remembering that recovery takes time. Just as your addiction did not happen overnight, neither will the process of recovery. There may not be an "a-ha!" moment. You are more likely to experience several small moments over months and years that will accumulate to become your recovery story.
Sticking to your relapse prevention plan, especially when it is difficult to do so. Get a good night's sleep, exercise, eat healthy food, go to support groups regularly, and keep yourself busy with fun and wholesome activities. If you find yourself slipping into old habits, having thoughts of using drugs or alcohol, or starting to falter in other ways, get the help you need right away.
Being honest with others and with yourself when it comes to your recovery. Open communication with loved ones and knowing when you may need to seek further assistance will get you through difficult times.
Does Insurance Cover IOP Programs?
Each insurance company will have its own regulations when it comes to IOP rehab for Princeton residents, with some people's coverage paying for their entire treatment plan, while others may only cover specific medications and therapies. Figuring out payment and insurance is an aspect of treatment that may feel like a big hurdle to get over, but it is important to find out whether you have coverage so you can plan ahead in case there are out-of-pocket costs. If you want to verify your insurance coverage with us at Quantum, please do not hesitate to call at any time. We are used to speaking with insurance companies, and can help you navigate your coverage, giving you an idea of what to expect before you begin your treatment with us.
Best IOP Rehab for Princeton Residents
Getting into the best IOP rehab for Princeton residents is easy with Quantum. All you have to do is call us at (609) 300-2180, complete your streamlined intake discussion. We will introduce you to your care team of dedicated professionals, and get you started on your path to recovery. Your care plan will provide you with the treatments you need to help you achieve and sustain your recovery, long-term, including life skills programs, dual diagnosis treatments for co-occurring mental health disorders, relapse prevention programs, medication management programs and case management services.
With our comprehensive treatment plans, our high therapist-to-patient ratio, our welcoming and safe environment, and our dedication to providing personalized care to each person who walks through our doors, you can count on Quantum to help you take back control over your health and your life as you overcome addiction your way. We are only a phone call away.