Group Therapy for Addiction in New Hanover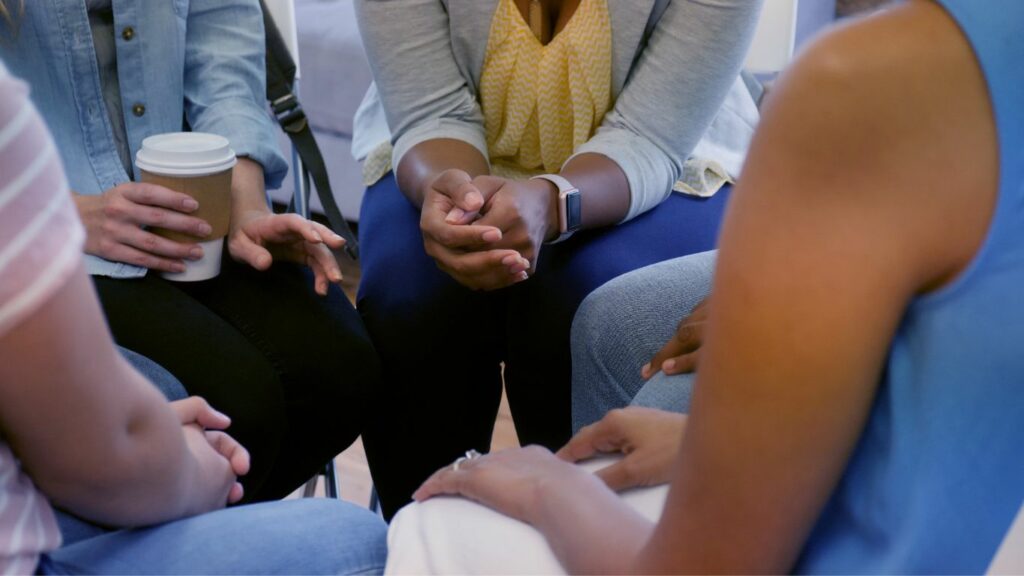 Types of Group Therapy for Addiction
Group therapy is any type of therapy that is aimed at skills development, symptom reduction, and recovery, with two or more patients and one or more therapists or counselors present. The aims include relieving distress through self-expression, changing behaviors and attitudes, and promoting constructive coping methods. Groups are often focused on a shared issue or topic, and what is said in group remains confidential, and free from harassment and discrimination for a safe environment of sharing.
There are five main types of group therapy options:
Psychoeducational groups
These types of groups are run like a class, with a focus on sharing information with patients on a particular topic. The therapist acts as an instructor, and these types of therapy-based courses are generally short-term and time-limited in scope.
Skill development groups
The group leader acts as a teacher, with specific instructions for skills development and interactions between group members. These may include parenting skills, handling triggers, positive communication skills, etc.
Cognitive behavioral therapy groups
CBT is a popular evidence-based treatment with a focus on changing negative, reinforced behaviors by modifying thoughts, feelings, and behaviors that contribute to substance abuse. CBT groups help identify distorted beliefs and problematic behavior, teach new ways of thinking and acting, and offer relapse prevention training.
Support Groups
Support groups are exactly as they sound, with peers and group leaders providing support, understanding, and care to group members. Members will be encouraged to share their experiences and improve interpersonal skills and they help one another through challenging times.
Interpersonal Process-oriented groups
In these groups, the main focus is on the interpersonal experience (or the "process") of opening up and discussing difficult or personal matters with others. These groups are flexible in their structure, depending on how the conversations go, with therapists facilitating conversations without taking over. These are often long-term groups, running for six or more months, and can be based on a shared issue between patients, or it may focus on the interactions that arise within the group as well.
Benefits of Group Therapy for Addiction in New Hanover
Group therapy offers several benefits, like:
A safe environment to share, learn, and interact with others, resulting in a sense of optimism, belief, and self-worth in members
A group dynamic that allows members to feel supported, accepted, and less alone, building a sense of community that may last beyond the group
Reducing stigmas and isolation related to substance use disorders and mental health issues
Sharing ideas and thoughts can spark creativity and help members learn new perspectives, strategies, points of view, and ways of behaving and interacting
Teaching healthy ways to cope with stress without turning back to drugs and alcohol
Developing self-awareness, social skills, and communication skills, learning to express oneself, and accept criticism from others
Observing the group dynamic allows therapists to see how members operate in social situations
Creating further structure and routine in group members' lives, with peers who may hold them accountable for their actions
Providing the opportunity to give support to others
Treating many members at the same time, providing quicker access to therapy
Group Therapy vs Individual Therapy
Individual therapy is a confidential one-on-one meeting with a therapist, providing individualized attention and focused treatments on the patient's unique needs. It is generally more expensive than group therapy, but also provides a more intense, comprehensive level of analysis and treatment. Individual therapy may have more flexible scheduling than group therapy, and may be more effective in treating some mental health disorders. Group therapy, on the other hand, provides peer interaction, with plenty of motivation in recovery aspects to stay on track as long as the group is the right fit for the individual and the group leader keeps the environment respectful and focused.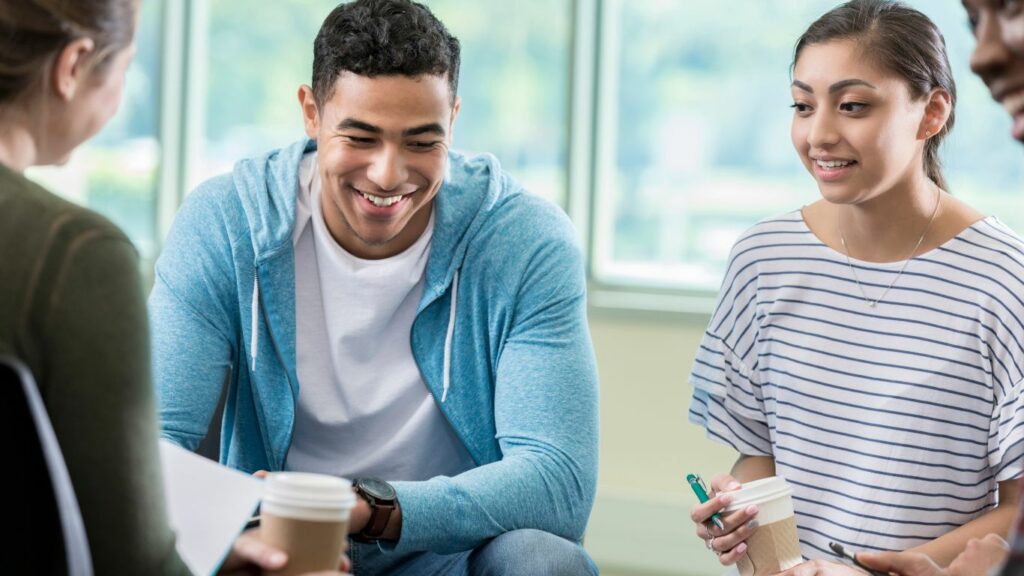 Available Therapies for Addiction at Quantum treatment
Quantum Behavioral Health Services treatment center is an outpatient rehab facility offering several types of group therapy, with clients attending several weekly groups like:
Seeking safety
Daily goals
Life skills
Healing through creativity
Psycho-education
12-steps principles
Emotional self-regulation
Health and wellness
Nutrition education
Distress tolerance skills
Denial management
Relapse prevention
Mindfulness
Health awareness
CBT skills
Cognitive restructuring
Interpersonal relationships
Aftercare planning
Strength building
Anger management
Social skills
Daily wrap up group
The levels of care we offer include partial care (PC) programs that are 20 or more hours per week of physical, mental, and emotional health services with or without dual diagnosis treatments, our intensive outpatient program (IOP) that provides a minimum of 9 hours per week of treatments like therapy, holistic treatments, groups, and other care on a flexible schedule, and then our longer-term self-directed individualized outpatient programs. Along with group therapy, in these outpatient rehab programs you will live at home or in a sober living home, accessing addiction treatments and substance use disorder care like:
Traditional counseling
Behavioral health care like cognitive behavioral therapy (CBT)
Evidence-based drug treatment practices
Holistic treatments like yoga, art therapy, and music therapy
12-step programs like Alcoholics Anonymous or Narcotics Anonymous
Alumni services like individual counseling, group therapy and individual therapy, case management, social services, support groups, sober events, and meetings
You or your loved ones may call our drug rehab center at any time at (609) 993-0733, and we will help you to get the help you need. We can verify insurance, or if you feel ready to get started our intake team will ask you a series of questions to figure out what level of care will work best for your unique situation. You will then meet your care team and begin on your road to recovery right away.