Dextroamphetamine: Signs of Addiction and Treatment Options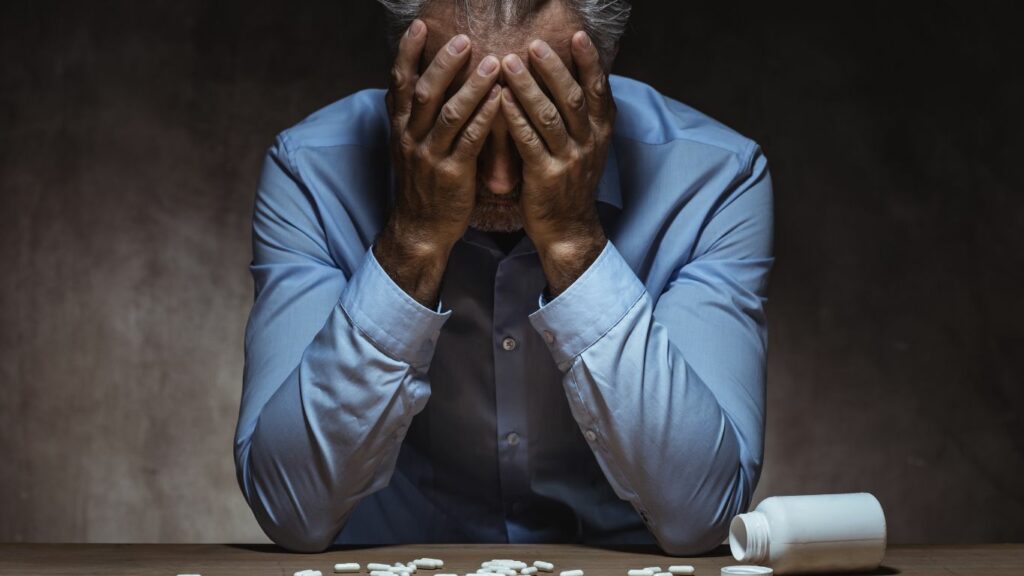 What is Dextroamphetamine?
Dextroamphetamine is a prescription stimulant medication used for attention-deficit hyperactivity disorder (ADHD) and narcolepsy. It is better known under several brand name medications such as Dexedrine, Dextrostat, and Liquadd. Dextroamphetamine is also one of the medications in Adderall. Effects of Dexedrine on the central nervous system include instilling focus and calmness in those with ADHD and stimulating alertness and wakefulness in those with narcolepsy. Although it is highly effective at treating this disorder, there is also a high potential for abuse. Individuals who do not have these disorders take and abuse dextroamphetamine, it can reduce the need to sleep, increase concentration, improve mental performance, and cause a rush of euphoria. The effects of Dexedrine can cause dependence and dextroamphetamine addiction when the brain becomes used to having the prescription stimulant and does not know how to function. Stimulants like dextroamphetamine are often called "study drugs" because abused Dexedrine is common among college students who pass it among each other to stay awake and increase focus in an attempt to better academic performance. Dexedrine abuse is also common in those who want to lose weight, boost athletic performance, or work night shifts. Dexedrine abuse may require substance abuse and addiction treatment from rehab centers.
Signs of Dextroamphetamine Addiction
Stimulant addiction can happen slowly and may not be easy to spot. Stimulant drug abuse may help performance in some individuals, but there are negative side effects of Dexedrine that quickly develop. Some signs and symptoms of Dexedrine abuse include:
Appearing to be very excited, euphoric, or confident
Gastrointestinal issues
Sleep issues or staying awake for long periods
Loss of appetite
Dry mouth
Changes in sex drive
Increased sociability
An eating disorder, such as anorexia
Irritability, restlessness, or aggressive behavior
Hallucinations and psychotic symptoms
Working on things for extended periods of time with increased motivation and concentration
Having cravings
Withdrawal symptoms when not using
Building up tolerance (needing more of the drug to get the same effect)
Unable to stop using even when wanting to
Dextroamphetamine Addiction Treatment Options
Dexedrine abuse can cause several negative health effects especially when taken in large quantities including hallucinations, manic behavior, psychotic symptoms, and seizures. Dextroamphetamine addiction can cause a physical dependence which may require drug detox from a treatment center. Withdrawal symptoms from Dexedrine may not be dangerous, but they can be uncomfortable enough to cause someone to quickly relapse to offset those symptoms. A drug and alcohol detox treatment center can help you stop taking dextroamphetamine with medication assisted treatment to ease withdrawal symptoms and also prevent you from caving into cravings. Drug withdrawal and detox only addressed the physical side of drug addiction, drug rehab is needed to treat the psychological and behavioral aspects of dextroamphetamine addiction.
Drug rehab offers several levels of care to fit your stimulant addiction and personal needs. Inpatient rehab is recommended for severe or long-standing Dexedrine addiction because it offers the most intense form of substance abuse treatment and rehab where you can truly focus on your dextroamphetamine abuse and addiction recovery. There are several forms of outpatient rehab including intensive outpatient program (IOP), partial hospitalization program (PHP), and virtual rehab for less severe substance abuse addictions or if you need to continue working or going to school while getting drug addiction treatment. All these levels of care offer several types of treatment including individual therapy, dual diagnosis treatment, group therapy, holistic treatment, 12step programs, and relapse prevention.
Treatment for Dextroamphetamine at Quantum
If you or someone you love is struggling with stimulant addiction, substance abuse treatment and rehab may be able to help you. Quantum Behavioral Health Services is an alcohol and drug rehab that offers comprehensive care for drug addiction and co-occurring disorders. Through evidence-based alcohol abuse and drug abuse treatments like cognitive behavioral therapy and medication assisted treatment, many of our clients have been able to comfortably go through withdrawal and detox and maintain long-term sobriety. If you would like more information about our stimulant addiction treatment programs, please do not hesitate to contact us today at (609) 993-0733.