Veterans Alcohol and Drug Rehab in New Hanover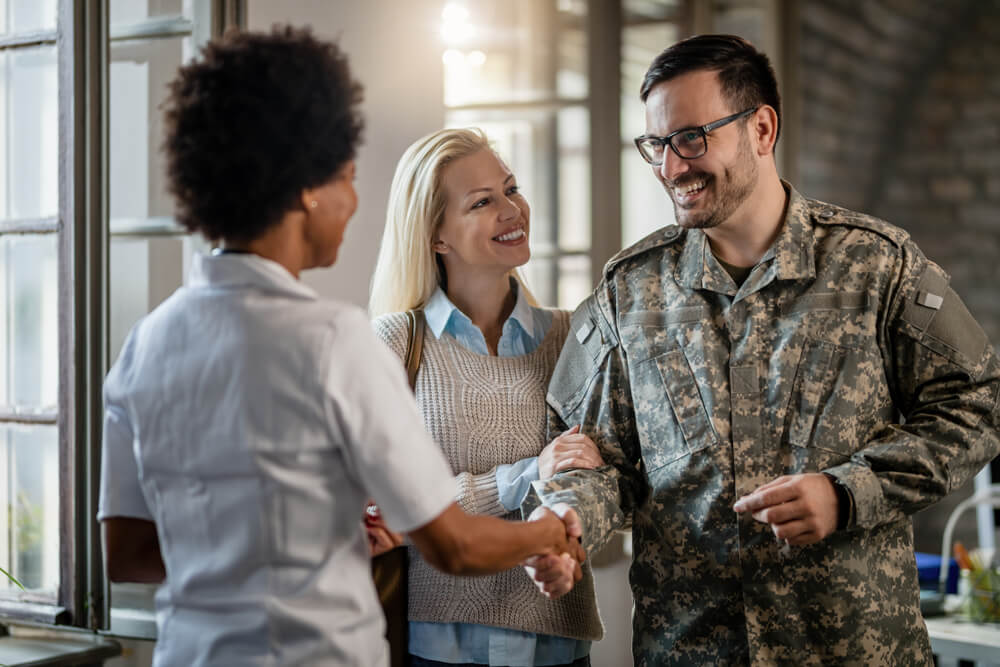 Access To Drug and Alcohol Rehab for Veterans 
Veterans have access to drug and alcohol rehabilitation services through the Department of Veterans Affairs (VA). The VA provides a range of services for veterans, including inpatient and outpatient treatment for substance abuse and addiction. Eligible veterans can receive these services at VA medical centers, community-based outpatient clinics, or contracted community providers. To receive services, a veteran must be enrolled in the VA health care system and be eligible for substance abuse treatment.
Some veterans don't feel comfortable reaching out for help to the VA, however, because the VA, at times, can be unpredictable. Our veterans' alcohol and drug rehab in New Hanover is here to help. Our team of addiction experts is here to provide you with the personalized care and attention that you need if you are struggling with a substance abuse issue.
Meeting The Needs of Veterans with Addiction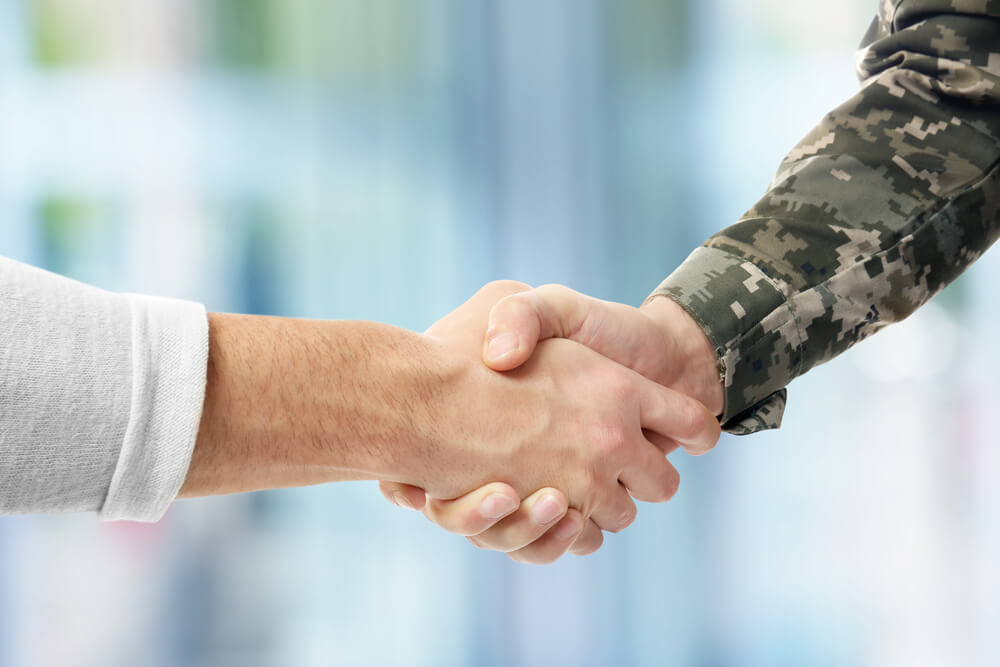 Meeting the needs of veterans with addiction requires a comprehensive approach that addresses their physical, mental, and emotional well-being. This includes addressing underlying mental health conditions, such as post-traumatic stress disorder (PTSD), depression, and anxiety, which can contribute to substance abuse. Our veterans' alcohol and drug rehab in New Hanover provides a range of evidence-based treatments for addiction and co-occurring conditions, including:
Medications for addiction treatment (MAT)
Cognitive behavioral therapy (CBT)
Trauma-focused therapy
Motivational interviewing (MI)
Group therapy and peer support
Keep in mind that the VA offers different support options for veterans in recovery, such as job training, housing assistance, and educational opportunities, to help them reintegrate into civilian life. Therefore, we always encourage our clients to take advantage of some of these support options. The VA also offers resources for families and caregivers, such as support groups and education on addiction and recovery. The goal is to provide veterans with the tools they need to overcome addiction and achieve lasting recovery.
Drug and Alcohol Rehab Treatments for Veterans
Drug and alcohol rehab treatments for veterans typically include a combination of evidence-based therapies and medications. The goal is to address the root causes of addiction and help veterans achieve lasting recovery. Some of the most common treatments used in veteran rehab include:
Medications for addiction treatment (MAT): MAT involves using FDA-approved medications, such as buprenorphine, naltrexone, and methadone, to help manage withdrawal symptoms and cravings.
Cognitive behavioral therapy (CBT): CBT is a type of talk therapy that helps veterans identify and change negative patterns of thinking and behavior that contribute to substance abuse.
Trauma-focused therapy: Many veterans struggle with trauma from their military service, and trauma-focused therapy can help them process and cope with these experiences.
Motivational interviewing (MI): MI is a client-centered approach that helps veterans identify their reasons for wanting to change and become more motivated to achieve recovery.
Group therapy: Group therapy provides a supportive environment where veterans can share their experiences and receive support from others who understand their struggles.
Peer support: Peer support programs, such as VA's Veterans peer support program, provide veterans with the opportunity to connect with others who are also in recovery.
The specific treatments and medications used in veteran rehab will depend on the individual's unique needs and circumstances. The VA works with veterans to develop a personalized treatment plan that addresses their specific needs and helps them achieve lasting recovery.
At Quantum, we offer comprehensive treatment programs including inpatient and outpatient options. Many veterans may feel more comfortable in an inpatient treatment program because it will change the environment around them. Our veteran's alcohol and rehab in New Hanover provides the type of structure that veterans often need to focus on their issues and address the root causes of their addiction.
Some veterans simply don't feel comfortable in an inpatient program or have work or school responsibilities but recognize the fact that they need help in working through their substance abuse issues. In cases like this, we will recommend that they take advantage of an outpatient program. An outpatient program offers more flexibility in the sense that you will live at home while attending substance abuse treatment. Our team will provide you with the support that you need to make adjustments to your program as needed.
Paying for Veteran Drug and Alcohol Rehab
The cost of veteran drug and alcohol rehab is covered by the Department of Veterans Affairs (VA) for eligible veterans. To receive treatment through the VA, a veteran must be enrolled in the VA health care system and eligible for substance abuse treatment. The VA also contracts with community providers to provide additional substance abuse treatment options for veterans.
In addition to the VA, some veterans may be eligible for benefits through the Department of Defense (DOD) or other government programs. Some veterans may also be eligible for private insurance benefits, depending on their coverage.
For veterans who are not eligible for VA or other government benefits, there are still options for paying for rehab. Some rehab facilities offer sliding scale fees based on a person's ability to pay, and there are also nonprofit organizations that offer financial assistance for veterans in need of treatment.
It is important to note that the cost of rehab should not be a barrier to getting help. Veterans and their families can contact their local VA medical center or visit the VA's website at www.va.gov to learn more about their options for paying for drug and alcohol rehab.
Quantum Drug and Alcohol Programs for Veterans
Finding the right treatment center for veterans can be a complex process, but it is important to take the time to find a center that meets the individual's specific needs and preferences. Some factors to consider when choosing a treatment center for veterans include:
Accreditation: Look for a center that is accredited by a reputable organization, such as the Joint Commission or the Commission on Accreditation of Rehabilitation Facilities (CARF).