Substance Abuse in Active Military Members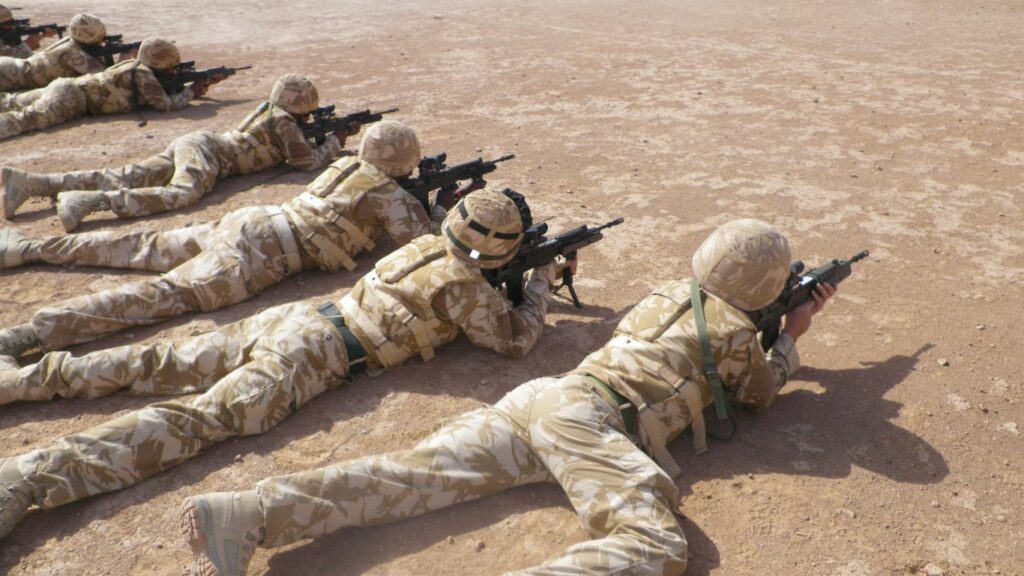 Facts About Substance Abuse in the Military
People who are in active duty in the military can have some of the most stressful jobs in the world, creating an environment in which substance use disorders may be more likely to appear, depending on their deployment, the people they are surrounded with, and the level of support provided to them by higher ups. Because mental health issues and substance abuse are often associated with "weakness", many people with substance use disorders do not seek the help they need while in the military, even though substance abuse in active military members is a pervasive issue, with:
Young males having the highest percentage of alcohol use disorders
30% of active-duty military personnel reporting binge drinking often, and over 5% self-reported as heavy drinkers
1 in 10 veterans from the wars in Afghanistan and Iraq coming home with a substance use disorder
1 in 3 veterans being treated for addiction also have co-occurring post-traumatic stress disorder
10% of veterans admitted to addiction treatment centers being addicted to heroin, and 6% addicted to cocaine
4% of active-duty service members admitting to misusing prescription opioid drugs
Why is Substance Abuse Common in the Military?
There are several reasons why substance abuse is so common in the military. These include:
Loneliness and isolation, being away from one's friends, family, and support
Living in a high-stress environment
Boredom, combined with the cultural influence of other service members
Prescription opioid painkillers being prescribed for combat related injuries and strains due to overexertion
PTSD due to physical injury, witnessing death and injury of others, and feeling fear for one's life
Untreated mental health issues contributing to impulsive behaviors and unhealthy decisions
Poor sleep environments, with most members getting fewer than six hours of sleep per day
Can You Be Discharged for Drug and Alcohol Addiction?
Although cigarettes and alcohol are legal, the military has a zero-tolerance policy for illicit drug use, so if you test positive for an illegal drug like cocaine, meth, or heroin, you may actually face criminal charges, along with being dishonorably discharged. Substance abuse in active military members can lead to dangerous circumstances including impaired ability to make decisions, learn new information, and do your job safely, and it can also put others at risk. Your discipline, your readiness, and your mental health are all at risk with substance abuse during active duty, all reasons why drug and alcohol abuse needs to be controlled.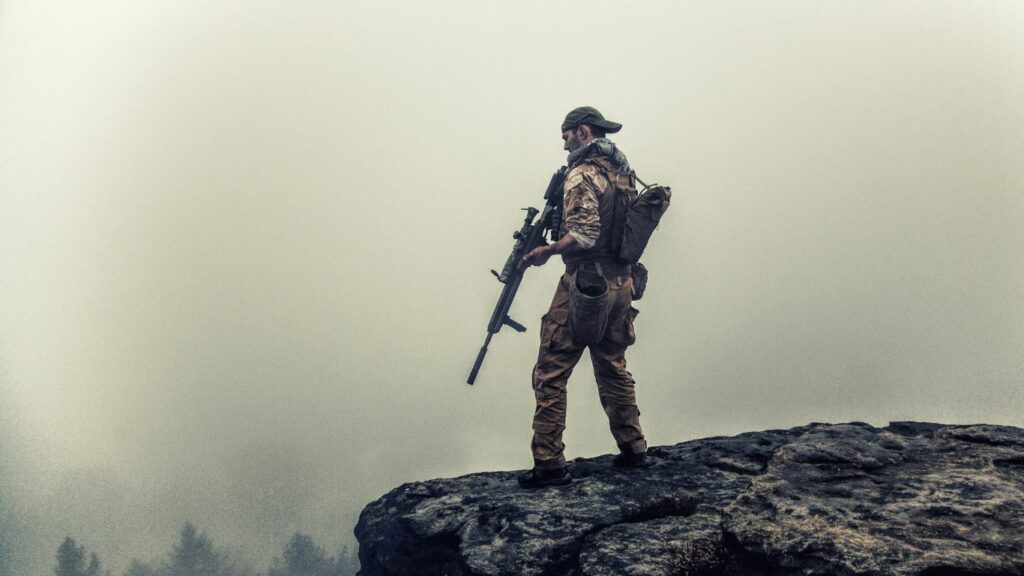 Substance Abuse Treatment for Active Military Personnel
Substance abuse treatment is available at Quantum for people in the military. We offer outpatient treatment programs with levels of care that include:
Partial Care (PC) – the partial care program is 20 hours a week minimum of treatments, spread over several days in the week. You will live outside the treatment center and come in for mental, physical, and emotional health services including dual diagnosis care if necessary. This program is a good fit for people who do not need full-time care day and night, but who still require strong support.
Intensive Outpatient Program (IOP) – the intensive outpatient program provides a minimum of 9 hours per week of treatments, usually in three-hour increments, three times a week. This is another outpatient program in which you live outside the treatment center, coming in for therapy, medication management services, groups, holistic treatments and other services. There are early morning, evening, and weekend options available so you can continue living as normally as possible as you get the help you need.
Outpatient Program (OP) – the outpatient program at Quantum is a personalized treatment plan that occurs after you have completed an IOP, providing continued access to doctors, nurses, therapists, holistic practitioners and other care providers, as well as a sustained sober support network, there to help you stay in long-term recovery, providing care and support as long as you need it.
While in our outpatient programs, you will have treatment options including:
Traditional counseling
Cognitive behavioral therapy
Meditation
Art therapy
Music therapy
Evidence-based drug treatment practices
12-step programs like Alcoholics Anonymous or Narcotics Anonymous
Once you complete your outpatient treatment plan, you will still have access to support and care for as long as you need as an alumnus. This includes:
Aftercare programs that provide group and individual therapy, case workers and social services
Continuing individual counseling with addiction professionals
Support groups in your community like 12-step programs, SMART recovery, and others
Alumni groups that regularly hold meetings, sober events, and gatherings
Some people enjoy the structure of our outpatient treatment plans and choose to stay for months or years, while others may wish to take in all the relapse prevention and recovery strategies that they can in an IOP and then move on. Your individual level of comfort will dictate the full length of treatment.
Is Rehab Covered for Active Military?
Because substance abuse in active military members is such a common issue, many insurance companies will provide complete or partial coverage for rehab while a person is active in the military, and beyond. Each insurance company has its own unique rules and regulations when it comes to treatment programs, therapies, and medications it will cover, so it is best to check with your own insurance provider before beginning addiction treatment. You may be surprised; some people have little to no out-of-pocket costs.
If you would like help speaking with your insurance agent or have questions about insurance coverage, please call Quantum at (609) 993-0733 or chat online with one of our representatives on our website, qtreatment.com. We can help you navigate the language used in your insurance paperwork and understand what will and will not be covered by your plan.
Top Rated Drug and Alcohol Rehab at Quantum
Substance abuse in active military members is an issue that can only be addressed one person at a time, as there are so many underlying issues and reasons a person may begin to abuse drugs and alcohol. At Quantum Behavioral Health, we get to know each patient as an individual, providing customized treatment programs designed to help you overcome your addiction, while healing painful emotions, helping you deal with cravings and temptations, and providing new healthy behaviors, thought processes, and recovery skills that will last you a lifetime. With our connections to support groups, sober living homes, and other recovery resources near you, you will never find yourself alone in your sobriety.
Our team of caring, non-judgmental staff will provide the comprehensive mental health services, evidence-based care, and holistic treatments you need to overcome your addiction for good at Quantum. Thanks to our flexible outpatient treatment schedules, our care is available to people who otherwise could not access treatments due to work, school, or other commitments, including military obligations. We will work with you to ensure your treatments do not interfere with your responsibilities, so you can get the help you need without jeopardizing your career.
Please contact Quantum Behavioral Health drug and alcohol rehab center today to get started down your own personal path to addiction recovery. Our phone number is (609) 993-0733. We are standing by to help you figure out what your next step should be, or to answer any questions you may have about addiction recovery, insurance verification, or if you want to know more about the services, therapies, and treatments we offer in our outpatient rehab clinic. We are here for you.