Executive Drug Rehab in New Jersey Quantum Behavioral Health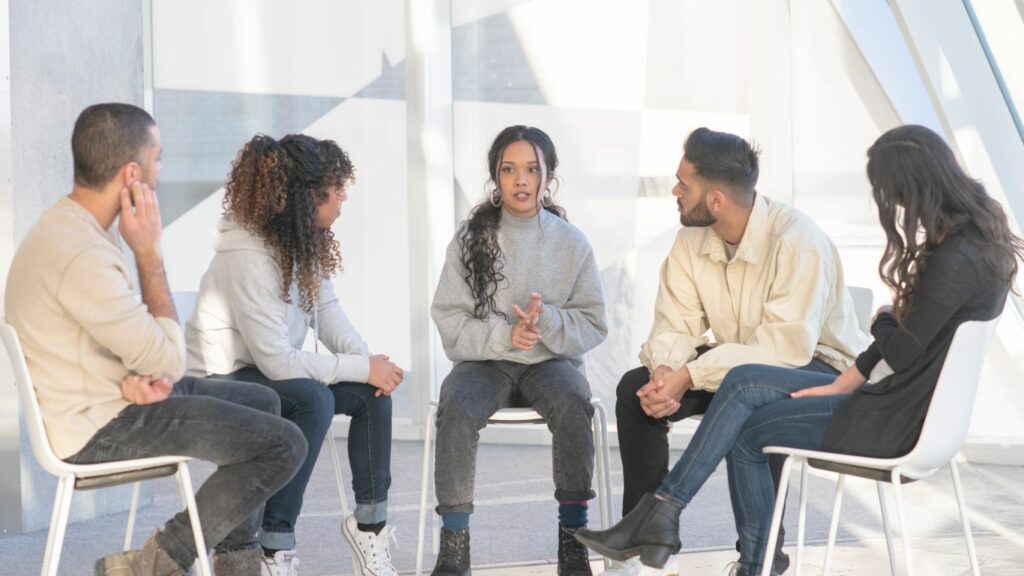 Substance use disorders can affect a person regardless of their income level, social status, occupation, etc…However, someone struggling with addiction who is also trying to maintain their career may put off getting the substance abuse treatment they need because they don't want their workplace to know they're in rehab. Executives working in any industry may fear the stigma associated with addiction and any professional repercussions they might face for acknowledging their battle with drugs and alcohol. Naturally, they don't want to feel passed over for promotion or scrutinized for their performance when they are simply doing their best to manage their condition and do the best job they can. 
That's why Quantum Behavioral Health features an executive track outpatient addiction treatment program designed to support the needs of professionals. We offer traditional therapy for drug or alcohol addiction complemented by alternative and holistic treatments that support physical and mental health. Our outpatient programs include partial care, similar to partial hospitalization programs, and intensive outpatient programs. We feature conventional outpatient treatment that offers clients the flexibility they need to continue to work while getting the addiction treatment they need to heal and manage their substance abuse disorder. 
Drug Addiction Rates Among Executives
If you take to most addiction treatment providers today, they'll tell you that the stereotypes related to drug addiction don't match the numbers. For one, more than 70% of the millions of U.S. residents who have a substance use disorder are employed. Many of these people work in leadership roles. They may be executives with c-suite offices. Many are professionals with pages of credentials and accomplishments.
The fact remains that alcohol and drug abuse can cause dependence in anyone. People begin to abuse drugs for all sorts of reasons, but a leading trigger for drug and alcohol abuse is chronic stress. Professionals and executives aren't immune to stress, and some jobs in industries seem to generate stress as a byproduct. When an individual with a high-level job realizes that they can't continue as they are, they can get the flexible treatment support they need at our treatment center. We offer executive track programming that clients can attend around work. With partial care or intensive outpatient treatment, people can learn to manage their addiction successfully. Executives will find that our flexibility affords them with the type of treatment access they need to get better while still maintaining their obligations.
What Is Drug Rehab for Executives Like?
At Quantum Behavioral Health, we offer addiction treatments that target each aspect of a person's substance use disorder. We provide different treatment approaches because each person responds better to some types than others. Our clinicians are experienced and are addiction specialists. They understand this disease–how it's governed by compulsion and how it can negatively affect each part of a person's life. They're also adept at helping clients find their individualized path out of addiction's grip.
At Quantum, clients can expect a highly supportive and positive environment. We connect with our clients during treatment sessions, working closely with them to assess what triggers them to drink or abuse drugs. That way, we can develop the ideal strategies to cope with these powerful triggers moving forward. Relapse prevention plays a core aspect of our treatment programs. Although clients live at home and are able to continue working, they can find the help they need in between by enrolling in our executive alcohol and drug rehabilitation program.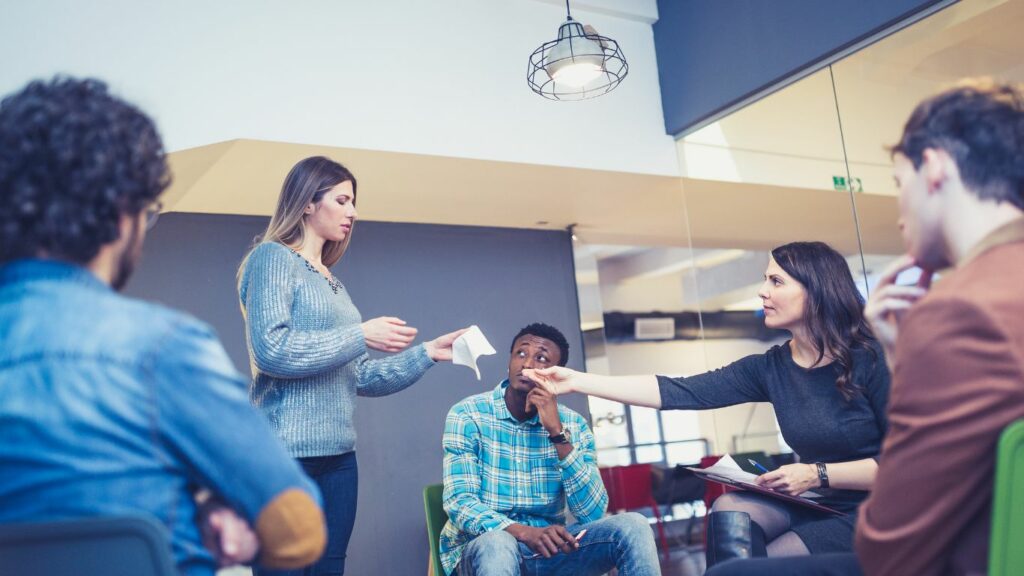 Drug Rehab Programs Available for Executives
Quantum features outpatient treatment programs. However, clients who do wish to undergo medical detox or residential inpatient treatment can still contact us; we can refer them to our network partners in New Jersey for treatment. Within the outpatient rehab model, we offer multiple levels of care. Our most supportive program is our partial hospitalization program PHP that involves the most time spent on our rehab campus. Executives will spend up to 20 hours per week getting addiction treatment at our treatment facility.
We also feature intensive outpatient treatment (IOP) and regular outpatient treatment plans for executives. Additionally, clients who need support with mental health and addiction can include dual diagnosis treatment in their individualized treatment program. Clients who have a mental health issue may have a cooccurring disorder like bipolar disorder or anxiety disorder that also needs to be managed. Our addictions specialists can help.
Our various treatment approaches include medically sanctioned therapies like cognitive behavioral therapy as well as holistic and alternative treatments such as creative arts therapy, 12step programs facilitation, relapse prevention, and more. Clients who are interested can also take part in family therapy along with family members who wish to attend. Our wide range of rehab treatments support whole-person recovery. By enrolling in our executive rehab program, you can begin to manage your addiction to safeguard your health and the other important elements of your life.
Is Executive Drug Rehab Confidential?
Like health care treatment, drug rehab treatment is the business of our clients. We maintain strict confidentiality just as any medical treatment providers do. If you choose to tell anyone or no one, that's entirely your call. Our goal is to support your addiction recovery process. We understand the importance of confidentiality. What is said in our treatment sessions and who attends our treatment sessions is between us and each individual client.
In fact, most addiction treatment centers today take confidentiality seriously. We do not disclose your medical records to anyone. When you attend your executive substance abuse treatment sessions, you don't have to disclose your private business to anyone you don't wish to. You can count on our treatment providers to maintain your privacy throughout your treatment process.
Get Help Today at Quantum Treatment
If you are struggling with an addiction to drugs or alcohol, you don't have to go through it alone. Quantum's executive drug and alcohol rehab programs offer the flexible support that many New Jersey area executives are searching for. You don't have to take time off work. You can attend sessions in the evening, before work, or on weekends. Outpatient treatments work. You can expect the same personalized care as anyone attending rehab even while living at home.
Many of our clients transition from partial care to intensive outpatient programs IOPS. Some clients feel stable and able to manage their addiction after a month of treatment; others prefer to spend longer in treatment, ensuring they're able to manage their condition successfully. We're flexible; we'll provide you with the support you need as long as you need it.
Get in touch with Quantum Behavioral Health at (609) 993-0733 to learn more about our individual therapy, outpatient programs, and treatment for mental illness. Unlike inpatient rehab, you don't have to spend any time either outside of your therapy session. The goal is simply to ensure that you get the therapy you need so you can end your dependence on drugs and alcohol. When you visit us, we can evaluate your needs and help you navigate our enrollment process. You can choose a treatment plan that suits your scheduling needs and treatment needs.