Outpatient Drug Rehab: How Does It Work?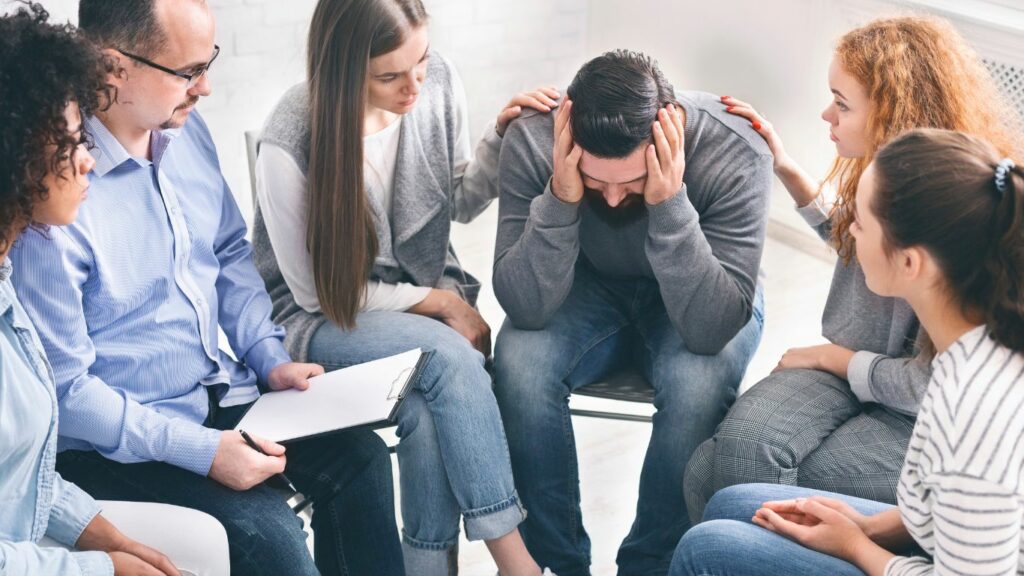 What is Outpatient Drug Rehab?
Outpatient drug rehab is a blanket term for a number of rehabilitation and addiction treatment programs dealing with substance abuse and addiction that are offered for those who have either completed an inpatient rehab program or those who cannot enter residential care due to responsibilities they cannot leave for an extended period of time. The patient will remain living at home or move into a sober living facility, and commute into the treatment center for medical and psychiatric appointments, group therapy, one-on-one therapy, and other customized programming.
How Does Outpatient Drug Rehab Work?
When you have come to the decision that it is time to enter addiction treatment, it can be difficult to know what your next step should be. At Quantum, we make it easy. You can call our team at (609) 993-0733 to get started. We have a streamlined process that involves asking you a series of questions and a discussion about your needs and recovery goals as an individual. This will help us create a customized care plan. You will then meet your care team, a group of professionals who will ensure you get the treatment you need so you can move into long term recovery.
Types of Outpatient Drug Rehabs
Quantum drug and alcohol treatment center offers several types of options for outpatient treatment programs, so that we can meet you wherever you are on your road to recovery. The programs will be tailored to your unique needs, as you are not seen as "just another addict" who needs to be cured at Quantum. We believe each person is an important and unique individual, and you are treated as a whole person.
The three types of treatment programs offered at Quantum addiction treatment centers are:
Partial Care (PC) – in partial care you will have a minimum of 20 hours per week of mental health, physical health, and emotional health services. This is a level of care designed for people who have a substance use disorder with or without co-occurring mental health issues (dual diagnosis) and do not require 24-hour care. Services in partial care are offered during the day so you can receive the best possible treatment and the most support.
Intensive Outpatient Program (IOP) – in intensive drug or alcohol outpatient care, those struggling with addiction will have a minimum of 9 hours of treatment per week. This is for people with or without a dual diagnosis and is often given at times that will work around a normal workday, with early morning, evening, and weekend options so you can return to work or school while getting the help and support you need.
Outpatient Program (OP) – in our outpatient care program, you will receive fewer than 9 hours per week of treatment and programs. This is an ongoing program designed to offer support and therapy for people with and without cooccurring disorders, as you continue to stay well, long-term. As it is a customized program, your level of continuing care is determined by your comfort level and your progress, so you will always have the drug abuse treatment, structure, and support you need while in recovery.
Why Choose Quantum for Outpatient Drug Rehab
At Quantum we are a comprehensive treatment provider offering cost-effective and highly rated partial care day programs, intensive outpatient programs, and outpatient rehab treatment plans for individuals who have substance use disorders, or dual diagnosis conditions involving addiction and mental health issues like anxiety disorders, bipolar disorder, depression, post-traumatic stress disorder, and mood disorders.
We believe in treating the physical, psychological, and social components of substance use disorders using outpatient rehab program treatment modalities that include:
Traditional counseling and behavioral therapy
Meditation
Yoga
Art therapy
Music therapy
Evidence-based drug treatment practices
12-step programs like Alcoholics Anonymous
We provide a safe, warm, and inviting outpatient setting that is welcoming to all, allowing you to focus on your own well-being while receiving personalized treatment that will help you achieve your goals and meet your unique needs as an individual. Contact the Quantum Behavioral Health Services Treatment Center today at (609) 993-0733 if you have questions about treatment, to verify your insurance or to get started down your own road to recovery today.