10 Early Signs of Alcoholism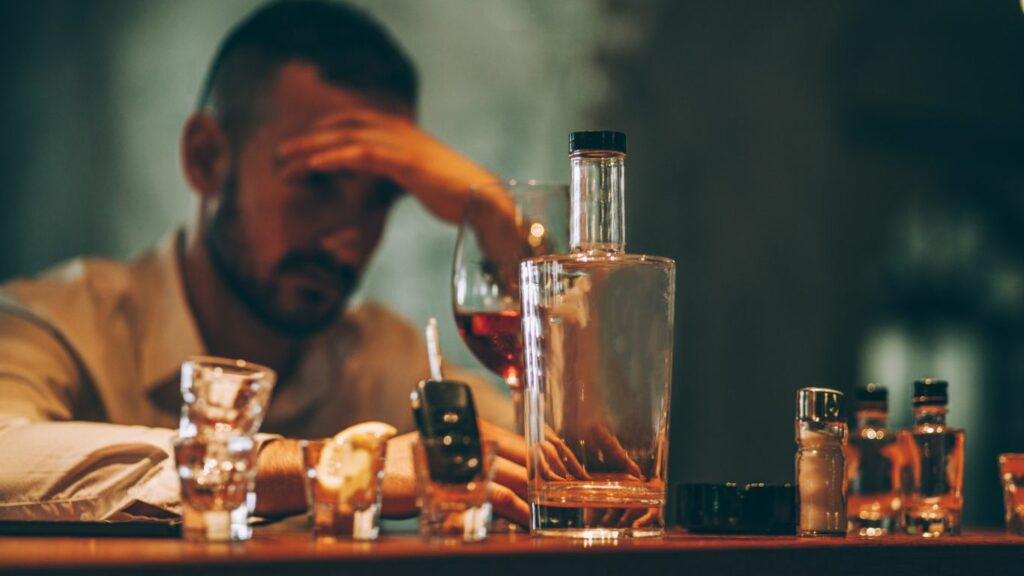 Recognizing The Signs of Alcoholism Early On
The social culture of drinking that is prevalent in America can sometimes make recognizing alcoholism difficult, especially in the early stages, but doing so can greatly increase the chances of long term recovery and prevent significant mental, physical, and social damage.
Alcoholism has shown to lead to other forms of addiction and drug abuse such as cocaine addiction, gambling addiction, even heroin addiction. Excessive drinking can also lead to alcohol poisoning and is responsible for hundreds of thousands of alcohol related deaths every year in America. These are all reasons why identifying symptoms of alcoholism and pursuing treatment for alcohol abuse is of the utmost importance.  
Early Warning Signs of Alcoholism
Below are some behaviors that indicate early signs of alcoholism, and how to recognize and differentiate them from amongst those who are not at risk for developing an alcohol dependency.
Regular heavy drinking
Drinking until blacking out
Binge drinking, developing alcohol poisoning
Dropping responsibilities in order to drink
Rationalizing why they are drinking — they are stressed, had a long day, need to relax, calm down, etc.
Drinking alcohol alone or sneaking drinks
Bringing alcohol to places that don't serve it or aren't appropriate to drink in
Bringing their own alcohol so they can drink more for less money/adding own alcohol to purchased drinks
Changing routine or associates to those who often drink to normalize or minimize their drinking
Excessive drinking during the daytime or during school or work
Occasional or a one-time occurrence of these behaviors probably does not indicate that a person is developing alcoholism, but when these behaviors become noticeable, that means they are happening enough to spark concern. Those in the beginning stages of alcoholism will also display more than one of these behaviors regularly, and these alcohol abuse symptoms should not be ignored.
The Stages of Alcoholism
There are 5 stages of alcoholism, designated by a British psychiatrist in the 1950s and now a widely accepted model of identifying, diagnosing, and treating alcoholism.
Stage 1: Pre-Alcoholic
Individuals begin to use drinking as a coping skill instead of only drinking socially or in celebration. Those close to the individual would not yet be concerned that they have a drinking problem
Stage 2: Early Alcoholic
Behavioral symptoms of alcohol abuse — blacking out, frequent hangovers, drinking alone, being secretive about drinking, and prioritizing drinking or having access to alcohol. These behavior effects of alcohol abuse are starting to be noticed by loved ones, but they may not immediately think they struggle with alcohol abuse.
Stage 3: Middle Alcoholic
Alcoholism has now taken hold of the individual. Alcohol affects decision making and they cannot or don't hide their drinking and it causes them to drop responsibilities, even ones that have large consequences like missing work or forgetting to pick up their kids from school. Physical signs of alcohol abuse start to show as well, like persistent facial redness, weight gain, bloating, fatigue, and poor oral hygiene. Even though this is now full blown alcohol addiction, support groups like Alcoholics Anonymous or SMART recovery groups can be highly effective at this stage in facilitating recovery.
Stage 4: Late Alcoholic
Reaching this stage means drinking becomes a priority, over your livelihood, marriage, children, health, and social perception. The individual will also need to maintain a certain level of alcohol content full time at this point, because to stop drinking would mean suffering from withdrawal symptoms like tremors, headaches, and sometimes hallucinations. Even at this stage, no one is beyond help. Alcohol addiction treatment through alcohol detox, rehab, and therapy can 100% provide the tools that lead to recovery, sobriety, and a healthy and fully functioning individual
Stage 5: Recovery
This is the goal stage, to live healthily in recovery for the remainder of your life. At this stage they are no longer abusing or using alcohol in any way, and can even progress to the point that they can be around alcohol and no longer feel tempted to drink.
When Should You Seek Treatment for Alcohol Use Disorder?
The short answer is: As Soon As Possible. Alcoholism is a condition that has significantly greater chances at recovery the earlier you catch it, and alcohol can have detrimental health effects the longer you drink in excess. The sooner you seek help at a recovery center lowers the intensity of alcohol treatment you need to recover, such as the difference between attending regular support group meetings and maintaining your day-to-day life, entering a partial hospitalization program, or needing to enter 90-day inpatient treatment at a residential rehab center. 
Alcohol Rehab and Detox at Quantum
Quantum Behavioral Health Services is a New Jersey based comprehensive treatment provider for those with substance use disorders, including alcoholism. They offer three levels of care:
Partial Care
Intensive Outpatient
Outpatient Programs
All designed to cater to the client's availability and needs for recovery while addressing their physical health, mental outlook, support systems, and plans for the future with individualized care. They specialize on providing equal attention to those struggling with substance abuse and any underlying cooccurring disorder they may have. These are usually mental health issues like bipolar disorder, anxiety, depression, or an eating disorder that benefit from dual diagnosis treatment. Quantum recognizes that addiction affects more than the individual, and also offers family therapy and support to other relationships strained by addiction to drugs and alcohol. 
The services and programs offered at Quantum Behavioral health are highly rated and cost-effective to increase accessibility to all who can benefit from addiction treatment and therapy. For any questions about rehab, to see if you're covered by your insurance, and to take your next steps, you can reach out to Quantum team members by calling (609) 993-0733. Quantum Behavioral Health Services is here to help.