New Hanover Drug Rehab for Cocaine Addiction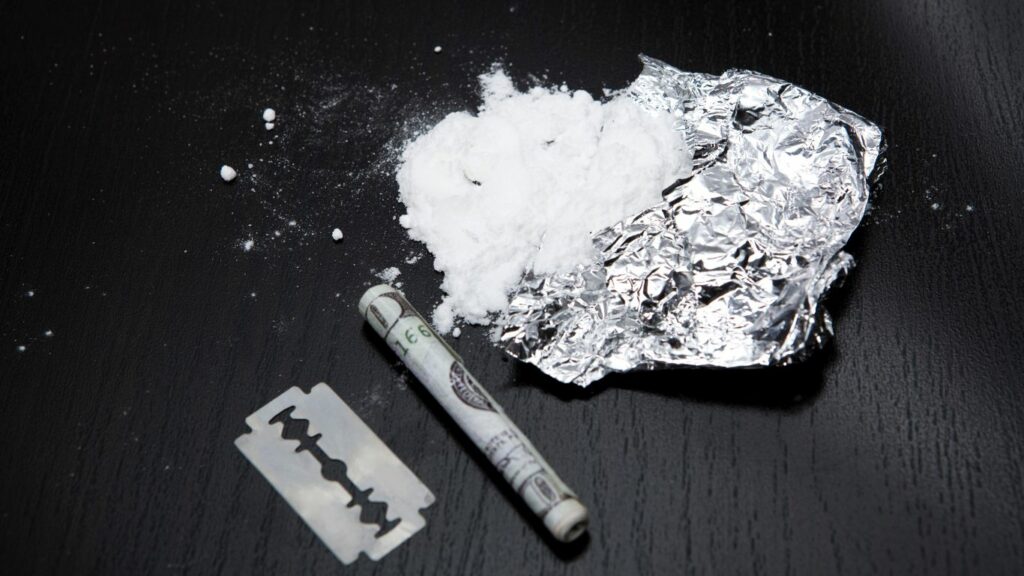 Addiction treatment for cocaine can be an important step in the right direction for anyone who has been abusing cocaine or developed a dependency.  One of the most important factors when it comes to alcohol rehab or treatment for drug addictions or any other type of substance abuse treatment is to make sure you are comfortable with the environment and care plan. Otherwise, no matter what treatment facility or treatment programs you try, you will not be able to fully commit to your substance use disorder treatment. 
That's why at Quantum Behavioral Health Services we believe in creating custom rehab treatment plans for each and every one of our clients throughout all of our levels of care.  Call us today to find out more about our comprehensive treatment plans and recovery programs and we will make sure we find the right drug and alcohol rehab for you.
Signs of Cocaine Addiction
Drug addictions like cocaine addiction or opioid addiction often have similar signs when it comes to changes in a person's personality and behavior.  That's why behavioral therapy can be a big part of alcoholism treatment and drug abuse recovery programs as changing habits that a person has fallen into as part of their substance abuse can make a major difference in how successful they are in recovery and at relapse prevention. This can include either Cognitive Behavioral Therapy or Dialectical Behavioral Therapy, or both. People often use drugs and alcohol to feel a certain way, and this shows in some of the signs of cocaine addiction, too:
Upbeat and energetic
Sensitive to touch, light, or sound
Restless
Irritable
Paranoid
Dilated pupils
Higher body temperature and blood pressure
Faster heartbeat
Loss of appetite
Erratic behavior
How To Find A New Hanover Drug Rehab for Cocaine
Finding the right New Hanover drug and alcohol rehab can be stressful but once you've spoken to treatment providers, including Quantum Behavioral Health, you will be on your way to a happier, healthier lifestyle. An important part of the process is to ask a lot of questions. The more you know about available inpatient rehab and outpatient programs, the easier it will be to decide which type of disorder treatment is the best for you. Be sure to ask about all of the available levels of care, individual therapy and group options, and any special programs like intensive outpatient and partial hospitalization plans.
What Happens During Cocaine Drug Rehab?
During cocaine addiction and abuse treatment, the first step is to be fully assessed for any physical or mental health disorders before drug rehab begins. This is to ensure the substance abuse treatment plan developed for you is suited to your exact needs. Second, the type of schedule that works for you based on the amount and type of drug treatment makes sense based on the severity of your addiction is reviewed. This includes whether you need to be treated for a cooccurring disorder, like bipolar disorder or an eating disorder, as part of a dual diagnosis. Third, you will work with a primary therapist to establish a cadence or individual therapy sessions and any other types of substance abuse treatment. Once these are all established, you begin your rehab treatment.
Cocaine Detox
Drug detox as part of cocaine substance abuse rehab can be an important first step towards sober living.  It's always suggested that people take part in a medically supervised detox program in a recovery center or hospital instead of detoxing at home.  There are many treatment centers to choose from that provide high quality medically supervised detox. If you begin to experience withdrawal symptoms when you stop using cocaine, please contact one of the detox treatment providers in your area or call Quantum Behavioral Health immediately. 
Choosing Quantum for Drug Rehab in New Hanover
Drugs and alcohol can have serious effects on a person's life and at Quantum we have the drug rehabilitation programs to help you make a positive change if cocaine abuse and addiction are currently impacting yours. Call us today at (609) 993-0733 to hear about all our levels of care and treatment programs and how they can help you.