Benefits of Music Therapy in Addiction Treatment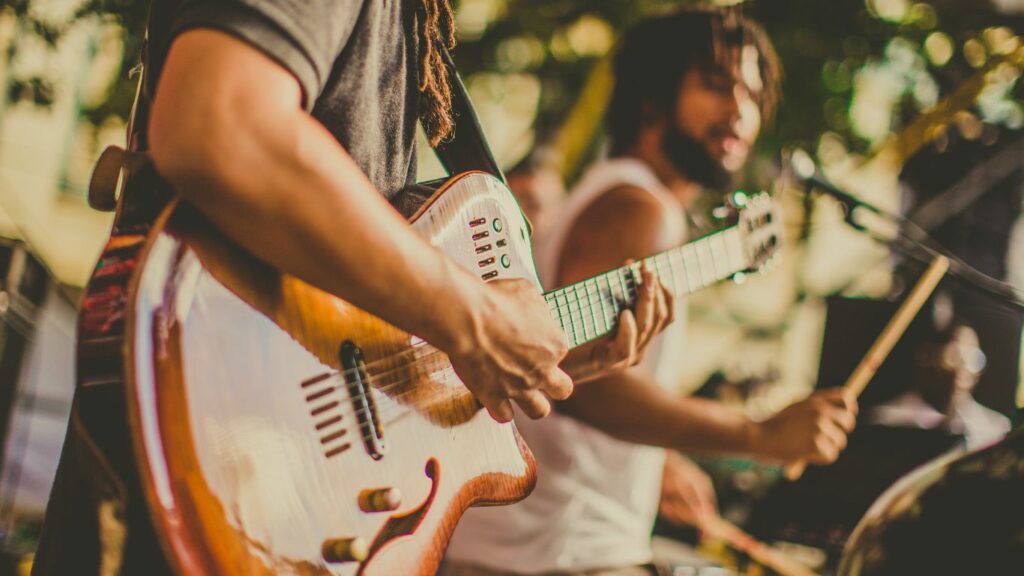 The benefits of music therapy are well known, having been documented by medical researchers for years. Effective for reducing the symptoms of stress and promoting a sense of well-being in people suffering from various conditions such as autism and dementia, music therapy has also become a popular addiction treatment. Individuals who have substance use disorders often find that music therapy complements the other treatments they are involved in. Feeling calmer and more relaxed, many people find it easier to communicate more openly with their therapist or peer group and to focus on their recovery goals. 
What Is Music Therapy?
Music therapy, as outlined by the American Music Therapy Association, is an evidence-based treatment that relies on music interventions to help clients more easily articulate their feelings, build connections, relax, and meet therapeutic goals. During treatment sessions, clients work with their music therapy to explore and discuss their emotions triggered by listening or playing music. They can also benefit from the increased sense of calm and relaxation that music produces. Participants may already be musically inclined or may never have played an instrument before. Trained music therapists often rely on simple instruments along with recordings and live performance to support each session's therapeutic goals.
How Music Therapy Can Help with Addiction
As mentioned, music therapy can induce feelings of calm and well being in participants. It can also encourage more open communication. During music therapy sessions, it's not uncommon for therapists to ask clients to discuss how they're feeling emotionally about the music they're listening to. Some of the key benefits of music therapy include:
Reduced anxiety
Decreased mental and physical tension
Increased motivation
Improved communication
Improved self-esteem
Increased creativity
Improved social interaction
Improved communication with loved ones
A person who is experiencing an addiction to drugs or alcohol often goes through periods of emotional tumult as they work their way through their recovery program. Music therapy can reduce their sense of feeling overwhelmed, allowing them to focus more easily on the strategies they're learning to manage their condition successfully. 
4 Methods of Music Therapy
There are various types of music therapy that clients can expect to encounter. The receptive method is listening focused. Participants listen to live performances or recorded music during therapy. The re-creation method is experiential; patients play an instrument or sing. The therapist may also play an instrument. Instruments can vary. The music they play is either new or familiar.
The improvisation method includes improvisational play. Participants may use simple instruments to create spontaneous music. Finally, the composition or songwriting method encourages participants to create their own song compositions with music and lyrics. Depending on the treatment center and music therapist, clients can expect to participate in one of these methods. Moreover, many therapists use multiple methods during the course of treatment.
Music Therapy Addiction Treatment Centers Near Me
Not all addiction treatment centers offer music therapy in spite of its increasing popularity and efficacy in the treatment of substance use disorders. Quantum Behavioral Health does offer music therapy as part of our overall addiction treatment offerings. We've seen first hand how this form of therapy enhances the recovery process for clients. We've seen how music therapy can promote personal growth and help clients effectively manage their negative emotions. By participating in music therapy, clients often feel calmer, which benefits their experience in other treatments too.
If you are addicted to drugs or alcohol, visit Quantum Behavioral Health to learn more about our treatment programs. Music therapy is, of course, one of our many addiction treatments. When you visit us, we can evaluate your condition and recommend ideal levels of care and course of treatment for you. Get in touch with us today at (609) 993-0733.