High Functioning Alcoholism: Know The Signs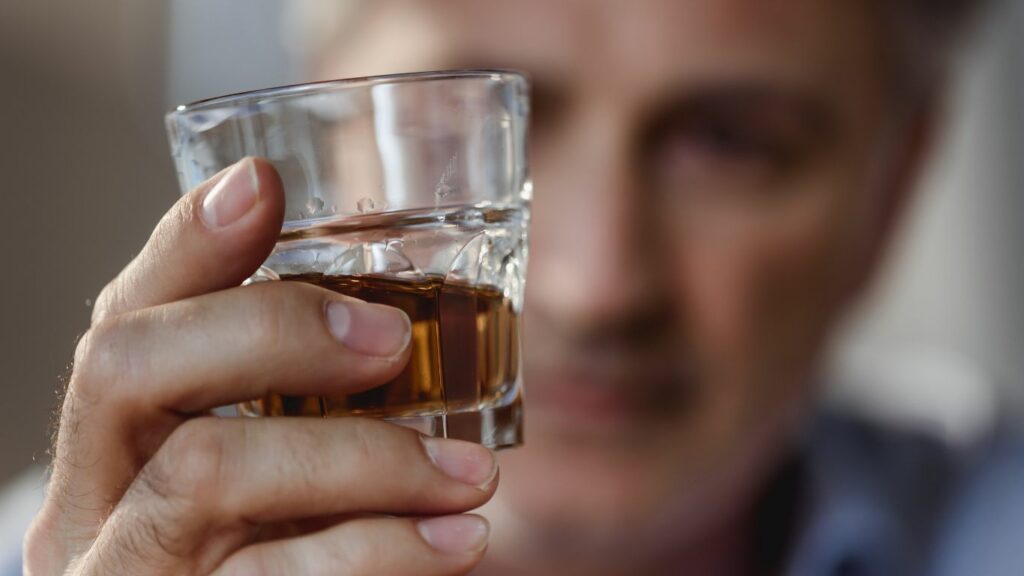 What Is a High Functioning Alcoholic?
When an individual is termed a "high-functioning alcoholic" or has "highfunctioning alcoholism" it means they appear or are able to carry out daily tasks of living, such as a job, childcare, hygiene, paying bills, and participating in social activities. Even though someone may appear like they have their drinking under control, in reality they may be struggling with alcohol and through daily life and may still benefit from professional alcohol treatment.
Alcohol use disorder, and even binge drinking, causes long-term changes to the brain that make it difficult to cut down or stop drinking. Functional tolerance (or functioning alcoholism) is a phenomenon that occurs in people who can participate in binge drinking significant amounts of alcohol, or slowly over time, and not appear intoxicated, which allows them to participate in certain activities in a manner that appears normal to others. There are also several mental and physical health risks associated with heavy, prolonged alcohol abuse, such as liver disease or brain damage.
Signs of High Functioning Alcoholism
Functional tolerance, and even alcohol use disorder in general, can be hard to identify. However, there are certain red flags that someone is addicted to alcohol. Some of these behaviors that indicate high-functioning alcoholism, include:
Blacking out from drinking alcohol
Concealing how much they drink . For example, they are sneaking alcohol into an even without alcohol, drinking by themselves, consuming alcohol before or after an event, or hiding alcohol around the house.
Denial they are struggling with alcohol because there is lack of severe consequences due to their drinking
Heavy drinking and not appear intoxicated or can hide the effects of alcohol
Drinking during lunchtime at work
Experiencing cravings
Drinking and driving
Feeling overwhelming urge to finish drinks
Obsessing over when they will have their next drink
Not being able to control how much they drink
Not fitting the predetermined image of an alcoholic, such as being well-groomed
How to Help Someone with HighFunctioning AUD
Early intervention in alcohol addiction is key to better outcomes. Substance abuse treatment for mild alcohol use disorder requires a less intense outpatient environment versus a residential inpatient treatment program. If you want to help someone you love with highfunctioning alcoholism, there are several substance abuse resources that can help them recover. This could be through a medical professionals office, a treatment facility or peer support groups like Alcoholics Anonymous (AA). Talking to them about their alcohol use disorder can be very difficult, but the earlier they get help, the more successful their addiction treatment may be.
The Best Alcohol Rehab Programs for Highfunctioning Alcoholism
When talking to your loved one about their alcohol abuse and that they should get help, they may be against it because they do not feel like their alcohol abuse is that bad or they do not want to put their life completely on hold. The good news is there are several levels of care when it comes to addiction treatment, including outpatient programs and executive outpatient rehab, where they can continue their daily work and home life. If their alcohol and drug use is severe though, they may require an alcohol detox in a treatment facility which takes about a week to complete.
Overcoming Alcoholism at Quantum Recovery
Quantum Behavioral Services aims to provide addiction treatment programs that are tailored to every client's needs through our medical professionals. We offer three levels of outpatient treatment care at our recovery center consisting of 9 to 20 hours of evidence-based addiction treatment that address the physical, psychological and emotional aspects of alcohol addiction. Services for alcohol treatment are often provided before or after the workday, in the evenings, and on weekends which makes it perfect for individuals who wish to continue working, going to school, or have home obligations. Our outpatient treatment programs are also a great fit for individuals who have more mild cases of alcohol addiction, like highfunctioning alcoholism, and do not require inpatient rehab. If someone you love is struggling with alcohol addiction, please give us a call today at (609) 993-0733. Our addiction specialists are ready to help answer your questions about rehab.