Are You a Good Candidate for Outpatient Alcohol Rehab in New Jersey?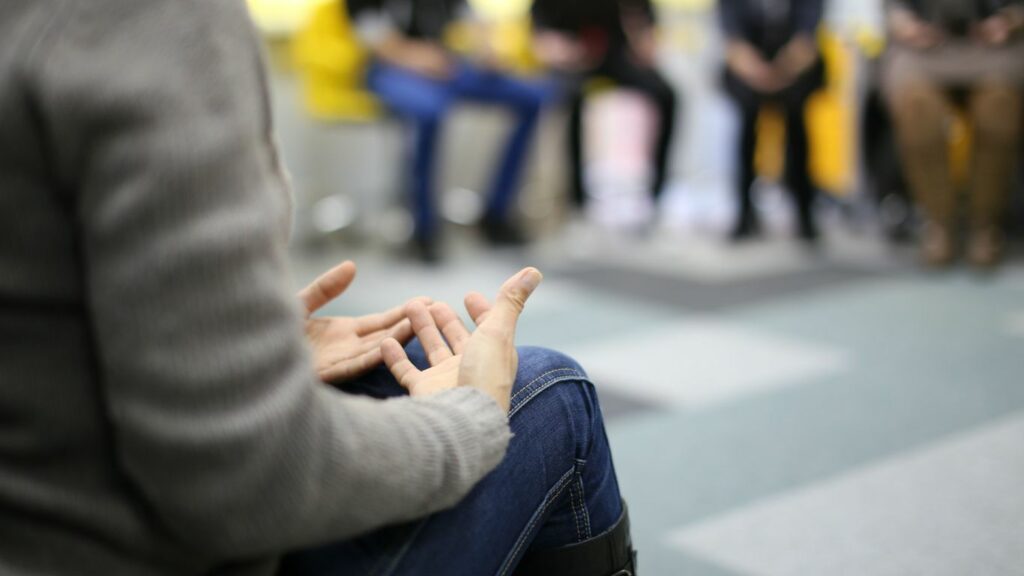 Going to Outpatient Rehab for Alcohol Addiction
The majority of society has a narrow, stigmatized view of alcoholism and alcohol use disorder, which is characterized by an exaggerated portrayal of what alcohol addiction should look like. Most people view substance abusers as a person who has hit rock bottom and is constantly drunk. While late stages of alcohol addiction may look like this, alcohol abuse exists on a spectrum. Alcohol use disorder does not happen from your first sip of alcohol, there are several stages before a person reaches severe alcoholism. Those who are in early stages of alcoholism or high functioning alcoholics, may realize that their relationship with alcohol is not healthy and need professional help from a substance abuse treatment center.
Those with milder addictions, may benefit from outpatient rehab centers in New Jersey. Outpatient programs are designed for early intervention of substance abuse or as a step down from inpatient treatment. Getting help from addiction treatment programs early can stop the progression of the disease and improve addiction recovery outcomes. Individuals without severe alcoholism may be more likely to get addiction treatments from these types of substance abuse treatment programs because they do not need to uproot their lives completely and can avoid feeling like they are entering a rehab program. There are also several levels of care within outpatient addiction treatment including intensive outpatient treatment and partial hospitalization programs to fit any individual's needs.
Who is Outpatient Alcohol Rehab For?
Outpatient rehab can be just as effective as inpatient residential treatment when it is a good fit. A person who is suitable for outpatient addiction treatment fits the following criteria:
You have mild to moderate alcohol addiction
Highly motivated in your recovery plan
Living in a supportive environment with individuals who understand your substance abuse and are wanting to help you stop drinking
You learn best from actively applying what you learn
Alcohol detox is not needed
You are living in a sober home or sober living facility away from temptations or access to alcohol
Or have already completed inpatient residential treatment
Why Outpatient Rehab is A Good Idea
Outpatient rehab programs have many benefits in comparison to inpatient treatment rehab in New Jersey if you fit the criteria above. It offers many of the same addiction treatments as inpatient residential rehab, such as medication assisted treatment, cognitive behavioral therapy, group therapy, and family therapy, but its treatment is much more flexible. Benefits of outpatient treatment include:
Less expensive than inpatient residential treatment
More flexibility, especially with intensive outpatient treatment which can be arranged around your work or school schedule, allowing you to get addiction treatment without taking time off
Allows you to stay at home surrounded by loved ones who support you
Ability to apply what you learn in addiction treatment immediately to your everyday life and getting feedback from counselors and peers in group therapy
Continue taking care of dependents at home, such as elderly, small children, and pets, instead of paying for care for them
Quantum Outpatient Alcohol Rehab in New Jersey
Quantum Behavioral Health Services near Cherry Hill offers outpatient programs to residents of New Jersey. If you are struggling with alcohol use, it is important to get help from a recovery center as soon as possible. Our treatment programs are personalized to each patient and we offer multiple levels of outpatient drug and alcohol rehab including partial care, intensive outpatient program, and outpatient treatment. Through dual diagnosis treatment we can help address any co-occurring disorders that are present as well.
If you or a loved one is struggling with substance abuse and would like more information about drug and alcohol rehab options in New Jersey, please give us a call today at (609) 993-0733. Our addiction specialists are available to answer any questions or to verify your insurance.