5 Celebrities Who Don't Drink Alcohol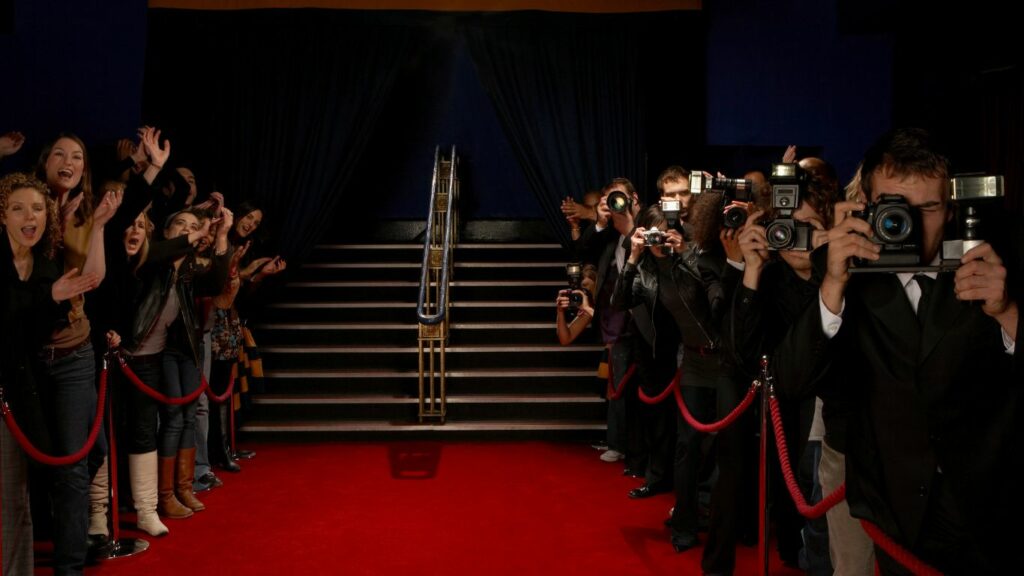 5 Celebrities Who Don't Drink
There are hundreds of female and male celebrities who don't drink alcohol in America and abroad, including Brad Pitt, Jennifer Hudson, Jessica Simpson, Jada Pinkett Smith, Kristin Davis, and Gerard Butler. Every person has their own unique underlying reasons for drinking, from liking the taste of alcohol to succumbing to the pressure of the Hollywood party scene and everybody has their own recovery stories.
Celebs who don't drink or do drugs include Sarah Siverman, Rob Lowe, and others like:
1. Tobey Maguire
By the age of 19, Maguire was heavily abusing alcohol to the detriment of his life goals and his movie career. This Spider Man star credits the 12-step program Alcoholics Anonymous for getting sober, his success in recovery from alcohol addiction and abstaining from alcohol early in his acting career, avoiding the Hollywood party scene. He's been sober now for two decades and continues to abide by his strict no-alcohol rule.
2. Kendrick Lamar
This 34-year-old generational icon has made a name for himself in the rap game while simultaneously speaking out against hip-hop music's portrayal and glamorization of substance abuse (drug and alcohol use). Kendrick Lamar has spoken publicly about how his family would party regularly, drinking and using drugs, affecting his perception of the world. Known for community and charitable efforts, Lamar remains drug- and alcohol-free, and continues to advocate for healthy, sober living.
3. Ben Affleck
Ben Affleck has had several ups and downs along the way in his sobriety journey, experiencing several slips and relapses since he made the decision to quit alcohol, entered rehab, and stopped drinking for the first time in 1997. Through several visits to rehab clinics as recently as 2018, Affleck realized that his father was an alcoholic and his family had a history of substance abuse and mental illness, and he was following in the same footsteps. He is currently in recovery once again and works hard daily to live a sober life and stay away from alcohol.
4. Eminem
While at the height of his fame, Marshall Mathers (Eminem) was battling serious drug and alcohol addiction, ultimately working with a rehab counselor, detoxing, and rehabilitating with help of therapy and exercise to manage daily stress. Mathers has credited becoming a father for helping him to get sober once and for all and believes that staying alive and present for his kids is more important than any substance. He is quoted as saying "I couldn't believe that anybody could be naturally happy without being on something. So I would say to anybody, 'It does get better." Mathers does not drink or do drugs.
5. Daniel Radcliffe
When the Harry Potter films were at their peak, Daniel Radcliffe was suffering from a substance use disorder. Becoming so famous at such a young age and growing up in the spotlight caused this actor to turn to alcohol to cope with the stress and attention he was constantly receiving, and to hide from his discomfort with himself, and was reportedly drunk or hungover while filming some of the later Potter movies. Radcliffe credits the realization that he was the person who "needed to be looked after" as his turning point, realizing he needed to stop drinking. "It took a few years and it took a couple of attempts" but he is now living alcohol-free.
Other celebrities that don't drink alcohol or have drug addictions include Anne Hathaway, Russel Brand, Keith Urban, and Matthew Perry. You may also count Chris Martin, James Corden, Lucy Hale, Jim Carrey, Lily Allen, Leona Lewis and Gossip Girl Blake Lively among the ranks of sober celebrities.
Alcohol Rehab and Detox at Quantum Recovery
Sober celebrities like Pharrell Williams, Bella Hadid, and Naomi Campbell have shown, abstaining from alcohol and overcoming addiction is not easy, but it is possible and staying sober is achievable, even if your alcohol use is not a Vanity Fair cover story. At Quantum recovery treatment center, we create customized care plans for alcohol addiction that are tailored to your unique needs. We offer cost-effective day programs, intensive outpatient programs (IOP), and outpatient rehab for people with alcohol use disorders and dual diagnosis co-occurring conditions like post-traumatic stress disorder, bipolar disorder, anxiety, and depression.
Through traditional behavioral therapy (like cognitive behavioral therapy CBT), counseling, meditation, yoga, art therapy, music therapy, 12-step programs like Alcoholics Anonymous, and evidence-based treatment practices for alcoholism in a welcoming outpatient setting, we will treat the physical, psychological, and social components of your addiction in one integrated whole-patient approach to healing.
To learn more about our alcohol addiction treatments, verify insurance, ask questions about treatment, and find out how to access care at Quantum Behavioral Health Services right away, call at (609) 993-0733. We are here to help you stop alcohol abuse and join the sober community alongside John Travolta, Tyler the Creator, and James Franco.