10 Must Watch TV Shows About Addiction and Recovery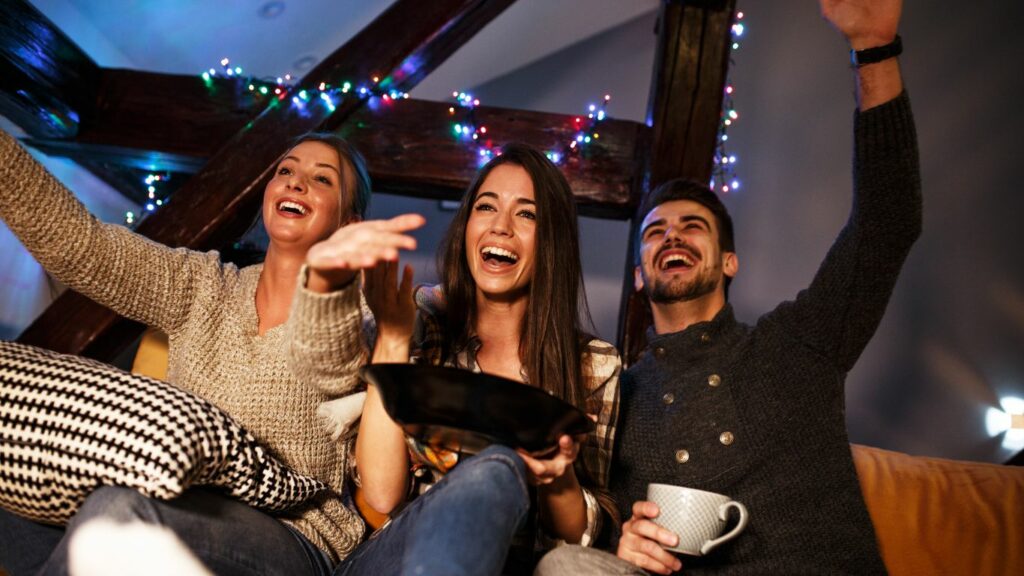 10 TV Show About Addiction Worth Watching 
Tv shows are more than just entertainment, they have the ability to highlight the everyday struggles of life and speak to the viewers who share in the same challenges. TV shows about drugs and alcohol addiction have the power to highlight the powerful nature of substance abuse and the journey that individuals will have towards seeking addiction treatment. The following tv shows about drugs and alcohol addiction have storylines that are unique and touch on the different struggles that substance abusers will encounter. 
Mom – This CBS comedy series documents the familial nature or alcohol addiction. Character Christy and her mom Bonnie both struggle with alcohol addiction and begin attending aa meetings. The show follows the ups and downs of their journey towards addiction recovery including repairing the relationship between them and gaining a stable lifestyle in sober living. 
Nurse Jackie- This tv show highlights the challenges that an emergency room nurse encounters as she attempts to manage the stress of her job by engaging in prescription drug addiction including vicodin and adderall. This tv show highlights the pressure that high stress jobs can have on individuals and how the allure of escape through substance abuse can easily take over. 
Euphoria- This HBO max show depicts the lives of high school students that are struggling with an addiction to drugs. The main character Rue struggles with the ups and downs of living with an active addiction to drugs including experiencing violence, sexual behaviors, and relationship problems due substance abuse. 
Recovery Road- This tv show follows the story of Maddie who is a teenager that is a substance abuser who faces expulsion from school or has the option to attend drug addiction treatment program. Maddie opts to participate in addiction treatment and begins her journey towards addiction recovery. 
The Trade- This docu-series follows the growing concern of the opioid epidemic that is sweeping the United States. This series takes a closer look at the cartels that sell drugs, law enforcement's approach to the war on drugs, and the substance abuser perspective on opioid addiction. 
How to Sell Drugs Online – This Netflix series follows a nerdy teenage boy who decides to begin to sell drugs in an attempt to impress his girlfriend. This show highlights how drugs impact the lives of those involved including the substance abuser and the people that make and sell drug

Queen's Gambit- This Netflix show follows the story of a young chess prodigy in the 1950's and 60's that turns to drugs and alcohol as a way to cope with the societal pressures of everyday life and a way to manage symptoms of  mental health issues
Bojack Horseman- This cartoon comedy series follows the story of a humanoid horseman that engages in alcohol addiction and attempts to overcome the struggles with alcohol abuse. 
90210- This teen drama depicts stories of teenagers struggling with addiction. One of the main characters, Adrianna, is addicted to drugs and enters into a rehab centers to begin towards a life of addiction recovery
The Flight Attendant- This HBO max show follows the story of Cassie, a flight attendant who struggles with alcohol abuse. Cassie engages in alcohol consumption while on the job and comes into work hungover regularly. Cassie wakes up one morning after experiencing a blackout next to a dead body. Cassie can't recall what happened and the series follows her as she tries to piece together the occurrences of that night while examining her current struggles with alcohol abuse. 
Need Help With Drugs and Alcohol? Quantum Can Help
If you are concerned about your use of drugs and alcohol or a loved one's history with drug or alcohol addiction, there is help available that will support you in healing from the underlying causes of substance abuse. Quantum Behavioral health offers patients a comprehensive approach to addiction treatment that will utilize the latest in evidence based therapy methods that will support you in healing from the emotions, traumas, and behaviors that have influenced your addictive behaviors. Our goal is to support our patients in developing a strong foundation to live your newfound life in sober living. Contact us today at (609) 993-0733 if you are ready to begin the healing journey towards addiction recovery and sober living.