Why Quantum?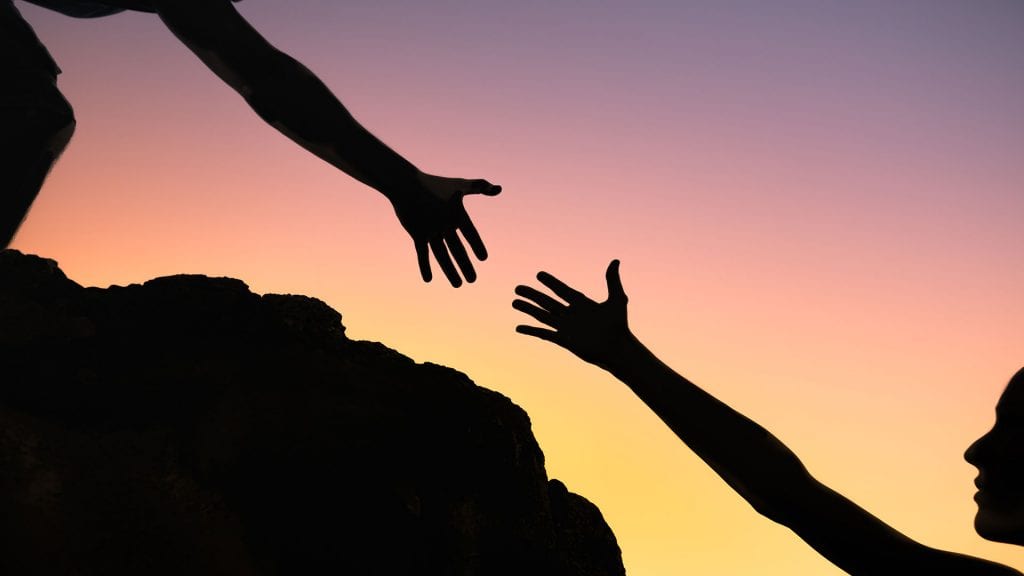 Because of our levels of care
At Quantum we specialize in three levels of addiction treatment: Partial care (sometimes called partial hospitalization in other states), intensive outpatient care, and outpatient care.
These three levels of care present the opportunity for patients to begin their recovery journey at the best support level for them and to travel through the different levels until they're ready to be fully discharged from treatment.
We use the American Society of Addiction Medicine designations to differentiate these levels of care and today we're going to share them with you so that you can understand what each looks like for patients and their families.
Partial Care (PC)
What It Is
Partial care consists of 30 hours of services over 6 days a week. It does not include overnight or 24-hour care. This level of care is usually provided during the day five to seven days each week and patients return home or to a Supportive Housing Program in the evening.
Who Is Partial Care for
Partial care is an intensive option for patients who are able to leave treatment at night while staying healthy. It's also a helpful option for those who have family commitments that preclude them from seeking traditional residential or in-patient care.
How Families Are Involved in Partial Care
Families are often involved in their loved one's care through couples or family therapy and at Quantum we make sure to keep you and your loved ones connected and in the loop on your progress if that is something that you desire. You can join our Family Program, even if your loved one isn't in our care. (future blog post – Quantum's Family Program)
What Partial Care Is Like at Quantum
Partial care is a very structured supportive option for patients and, at Quantum, we take time to ensure that your Partial Care program reflects your individual needs and goals.
Our program offers a multitude of treatment modalities to ensure that we do all we can to help you begin and sustain your pathway to recovery.
Intensive Outpatient Care (IOP)
What It Is
Intensive outpatient services includes 9 hours of treatment services each week. These services allow patients to continue with care while returning to work and other obligations.
Who Can Benefit From Intensive Outpatient Care
This level of care is able to address the needs of patients who are dealing with addiction in addition to other co-occurring conditions. This level of care allows for intensive support while the patient continues to live at home or in a sober living environment.
How Families Are Involved in Intensive Outpatient Care
Families can be involved in the IOP process by attending family or couples counseling sessions and by connecting with the treatment team so everyone involved in a loved one's care is on the same page.
What Intensive Outpatient Care Is Like at Quantum
At Quantum, intensive outpatient care helps patients develop supportive behaviors to aid in their recovery and helps them develop coping mechanisms and understanding to prevent relapse. The goal is long term success.
Outpatient Care (OP)
What It Is
Outpatient Care is a treatment that requires 9 hours or fewer of services for adults. This level of treatment often includes recovery and motivational enhancement therapies and strategies but can include services that are delivered in a variety of treatment settings.
Who Can Benefit From Outpatient Care
At this level of treatment, patients can typically attend work or school and seek treatment in the evenings which often makes it a great fit for those who need a lower level of support than is offered with intensive outpatient services.
How Families Are Involved in Outpatient Care
Outpatient care can include loved ones in therapy sessions either as a couple or as a family. While it is not required, many people who seek outpatient care also join local support groups like AA or NA and loved ones can seek support in similar groups like Al-Anon and Nar-Anon.
What Outpatient Care Is Like at Quantum
At Quantum, we'll work with you to find the best session times for your schedule and we'll use your treatment plan to select the right outpatient care approaches for your needs. We're also a family-friendly center. We understand each family has a unique dynamic and will work with you to make sure that your family is as involved as you want them to be in your recovery process.
Your Next Steps
While we hope this explanation of the different levels of care has been helpful, it's important to note that the level of care you need and receive at Quantum will be based on your treatment team's evaluation of your needs and the treatment plan you and your treatment team discuss.
You can contact our team here to learn more or to begin your recovery journey.
We're here when you need us.