Substance Abuse Clinics Morris County NJ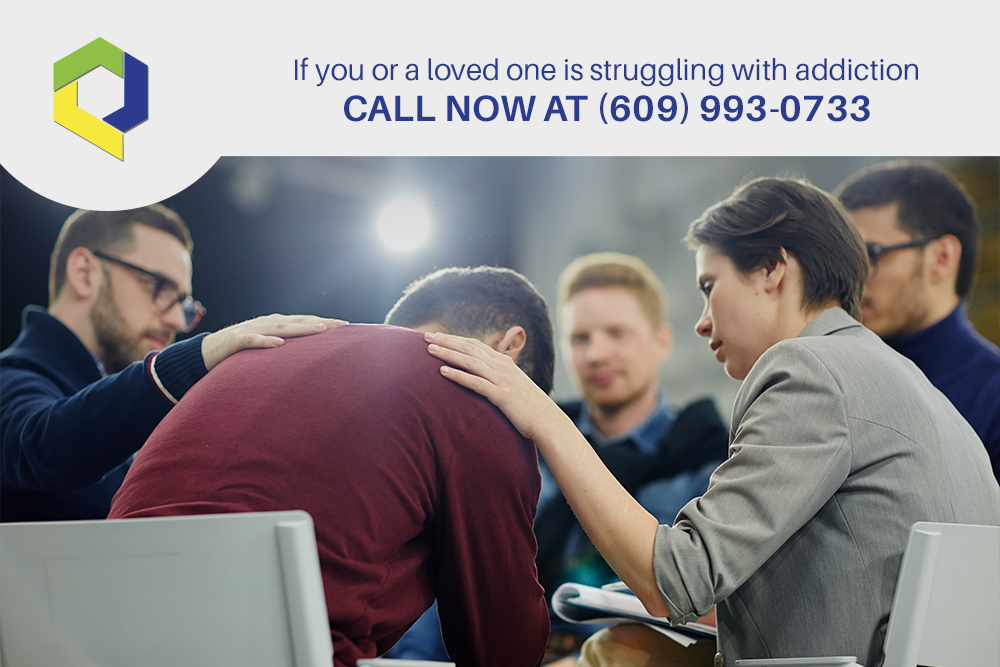 Why Outpatient Help for Drug or Alcohol Addiction is Usually Less Expensive
For those grappling with the serious effects of drug or alcohol addiction, deciding to get help raises new important questions — including how to pay for the professional help they need. Fortunately, people looking for substance abuse clinics in Morris County, NJ, have facilities like Quantum Behavioral Health that offer convenient — and more affordable — outpatient treatment.
Contact Quantum Treatment today at (609) 993-0733 to discover the best addiction treatment services to overcome drug and alcohol addiction.
Lower Overhead Costs
Outpatient drug treatment programs in New Jersey have lower overhead costs than inpatient programs. Inpatient programs require a facility where individuals can stay overnight and receive round-the-clock care. This includes the cost of food, housing, staffing, and other expenses associated with running a residential facility. On the other hand, outpatient programs do not require a residential facility and have lower overhead costs.
Less Intensive Care
Inpatient treatment programs at Morris County, NJ, substance abuse clinics provide intensive care, including round-the-clock supervision and monitoring — a level of care that is often necessary for people who need medical detox or have severe substance abuse problems. Outpatient treatment programs provide less intensive care but still offer the guidance and support individuals need to achieve lasting recovery.
Shorter Treatment Duration
Inpatient treatment programs typically last longer than outpatient programs. Inpatient programs can last between 30 and 90 days or more, depending on the individual's needs and circumstances. On the other hand, outpatient programs are more flexible and can last several months or even longer.
Flexibility and Convenience
Outpatient addiction treatment programs in Morris County, NJ, are designed to be flexible and convenient. Individuals can receive treatment while still attending to their daily responsibilities, such as work or school. This makes outpatient treatment more accessible and convenient for individuals who cannot take extended time off from their daily responsibilities.
Individualized Treatment Plans
At Quantum Behavioral Health, we develop individualized treatment plans that are tailored to each individual's specific needs and circumstances. This personalized approach ensures that individuals receive the care and support they need to achieve lasting recovery without the unnecessary costs associated with inpatient treatment.
Evidence-Based Therapies
At Quantum Behavioral Health, we base our outpatient treatment programs on evidence-based therapies backed by scientific research — proven to be effective in treating substance abuse. Our professionals are trained in various evidence-based therapies, including cognitive-behavioral therapy, dialectical behavior therapy, and motivational interviewing.
We also offer medication-assisted treatment in Morris County NJ that combines medicine, such as buprenorphine or methadone, with counseling and behavioral therapies — and that can help people manage their cravings and withdrawal symptoms while boosting their chances of achieving lasting recovery.
Aftercare Support
Achieving lasting recovery from substance abuse requires ongoing support and care. Quantum Behavioral Health offers aftercare support through support groups, ongoing therapy, and relapse prevention programs. Our aftercare programs are designed to help individuals maintain their sobriety and build a fulfilling and meaningful life in recovery.
Cost-Effective Treatment
Overall, outpatient treatment at a top facility like Quantum Behavioral Health is usually less expensive than inpatient treatment at Morris County, NJ substance abuse clinics. Our outpatient programs are designed to be cost-effective while still providing the care and support individuals need to achieve lasting recovery.
Quantum is a Top Choice for Substance Abuse Clinics in Morris County NJ
In conclusion, substance abuse is a serious problem that requires professional help and support to overcome. Outpatient treatment at a top Morris County, NJ, substance abuse clinic like Quantum Behavioral Health can provide individuals the guidance and care to achieve lasting recovery. With lower overhead costs, individualized treatment plans, evidence-based therapies, medication-assisted treatment, and aftercare support, outpatient treatment at Quantum Behavioral Health is a cost-effective and effective option for individuals seeking help for drug or alcohol addiction in Morris County, New Jersey. Don't let the fear of high costs prevent you from seeking the help you need. Contact us today by calling 609-993-0733 to learn more about our outpatient treatment programs and how we can help you achieve lasting recovery.