Stages of Withdrawal from Zoloft Addiction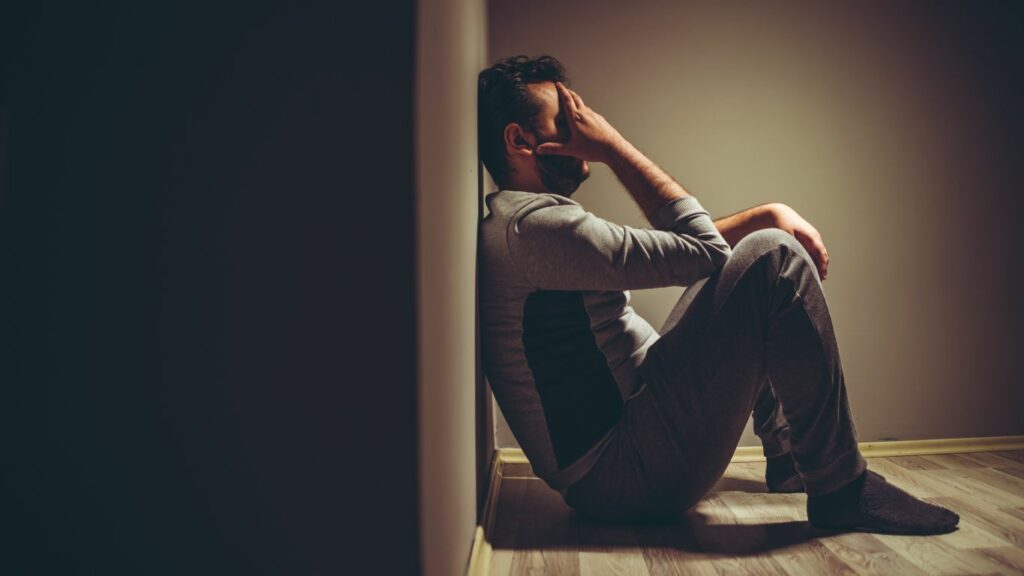 Signs of Zoloft Addiction
Zoloft is the brand name of a prescription SSRI antidepressant medication called Sertraline. SSRI stands for selective serotonin reuptake inhibitor, meaning it helps restore the balance of serotonin in the brain.
Zoloft (Sertraline) is approved to treat mental health issues including:
Suicidal ideation
Post-traumatic stress disorder
Premenstrual dysphoric disorder
Panic disorder
Social anxiety disorder
It is also often used "off label" to help with generalized anxiety disorder and eating disorder. It can improve mood, appetite, and energy level of patients, decreasing fear and panic, and reducing the urge to perform repeated tasks.
Anybody taking Zoloft should look at the Food and Drug Administration (FDA) black box warning and take it seriously. Zoloft is a mind-altering medication that is safe to take for years, with the risk of creating a dependence that can lead to severe withdrawal symptoms. Luckily, through a medically supervised detox, quitting Zoloft is attainable without suffering.
Signs of Zoloft addiction and abuse include:
Feeling withdrawal symptoms including dizziness, nausea, irritability, headache, nightmares, vomiting and paresthesias (prickling skin) when you stop taking it
Noticing an adverse effect to mood when you stop taking it due to the abrupt decline of serotonin
Feeling fear or a psychological urge to continue using the medication, with symptoms like paranoia, aggression, and anxiety if you do not have access to it
Sertraline (Zoloft) SSRI withdrawal is a type of SSRI discontinuation syndrome, affecting approximately 20% of people stopping antidepressants who use any type of selective serotonin reuptake medication.
Zoloft Withdrawal: When Does it Start?
Because Zoloft has a short half-life, or the length of time it takes for the drug to leave the bloodstream after it is taken, when a person stops taking Zoloft, its effects will quickly wear off, causing the serotonin levels in their brain to decline abruptly, causing the body to react adversely with SSRI discontinuation syndrome. Until the body adjusts to the new serotonin levels in the brain, usually one to three weeks, withdrawal symptoms will be present. The level of discomfort you experience will vary depending on how long you were taking Zoloft.
Zoloft Withdrawal Stages
The Zoloft withdrawal timeline is as follows: When you first stop taking your regular dose of Sertraline (Zoloft), you will not notice any major physiological drug withdrawal symptoms for a few hours, although you may notice psychological symptoms of anxiety or paranoia.
Common symptoms of Sertraline withdrawal like nightmares, stomach issues, headaches, mood changes, and dizziness will usually begin to appear within hours, usually lasting for one to three weeks, depending on your unique dosage, physiology, and how long you have been taking Zoloft. For some people, Zoloft discontinuation symptoms may reappear for weeks or months after quitting the medication.
Overcoming Zoloft Addiction at Quantum
Due to the adverse effects of antidepressant discontinuation syndrome, you should never abruptly stop taking antidepressant medication without medical supervision. At the Quantum recovery center, we offer several levels of care that can assist you in safely overcoming your addiction, including individualized outpatient rehab, intensive outpatient programs, and partial care day programs. You can live at home or have the option to stay in a sober living home, and receive evidence-based therapies, mental health and addiction treatment, medical care, and holistic care including behavioral therapy, relapse prevention programs, and other substance abuse treatment.
At Quantum, we offer dual diagnosis programs for specific treatment designed to help those with mental illness alongside addiction, including:
major depressive disorders
panic disorder
bipolar disorder
posttraumatic stress disorder
anxiety
eating disorder
obsessive-compulsive disorder
borderline personality disorder
You may be able to avoid withdrawal symptoms completely if you gradually taper off of the medication. A professional drug addiction treatment and rehab facility will be able to help provide you with a safe and effective schedule, along with other therapy, mental health treatment and medical care to ensure you stay safe, promoting not only physical health, but also mental and spiritual wellness. Call us today to learn more at 609) 993-0733, we are standing by to help you now.