Skin Popping Heroin: What Are The Effects?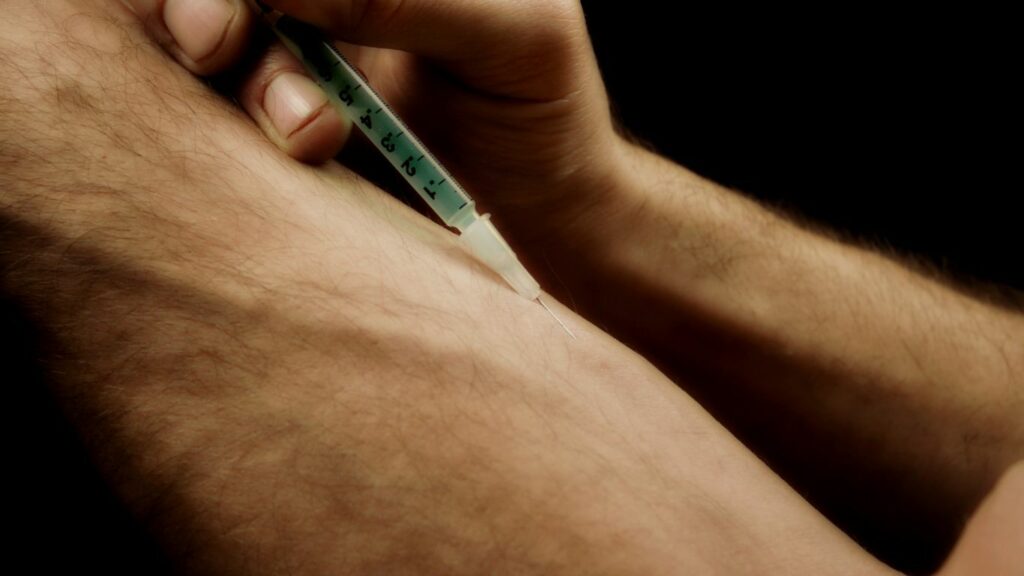 What is Skin Popping Heroin?
Popping drugs such as heroin has become a common way to consume an illicit drug. People who injected drugs such as heroin typically do so so that they can experience more of a high. If you're popping drugs such as heroin, this means that drugs injected in such a way that the drug goes under the skin. However, when you inject this foreign body into your skin, you run the risk of serious illness or possible heroin overdose at each dose.
Signs of Skin Popping Heroin
There are several signs of intravenous drug use that heroin abusers often face such as:
Raised scars
Infections on the skin
Evidence of injections
There may also be other psychological signs of skin popping heroin as well. For instance, erratic behavior and serious psychological issues. It's possible that your substance abuse may be hiding an underlying mental health concern. At Quantum, we can also help you to address those mental health concerns so that you can recover from your addiction and get the mental health help that you need.
Dangerous Effects of Skin Popping Heroin
The dangerous impact for people who injected drugs is they put themselves at a higher risk of accidental drug overdose. Although there is the possibility of drug overdose during each use, a person who injects drugs is highly susceptible to this possibility. Of course, there are other consequences of heroin addiction and use including physical and mental health consequences.
Heroin Addiction Programs at Quantum
If you or a loved one is one of the many drug users who are struggling with drug addiction, we encourage you to get in touch with us. Substance abuse is a serious illness and it's imperative that you commit to an addiction treatment program so that you can receive the help and care that you need and avoid heroin overdose. At Quantum, we offer drug and alcohol rehab programs that will help you to address your addiction. Regardless of whether you're struggling with an addiction to crack cocaine or alcohol addiction, you can rest assured that you will receive the personalized treatment that you need at this stage of your journey.
At Quantum, our focus is on providing you with information regarding the dangers of skin popping and the addiction recovery care and support that you need. A person who injects heroin may decide to start their addiction recovery journey in an inpatient treatment program. An inpatient treatment program will provide you with around the clock access to your treatment team and the opportunity to live in a safe and sober environment while you learn more about the events in your life that led you to this serious health risk.
Of course, we recognize that not every individual can commit to an inpatient drug rehab which is why we also offer an outpatient treatment program that is second to none. During outpatient treatment, you will be able to work or go to school full time or even part time so that you don't feel as though you're in a position to choose whether you need to work or go to school. If your schedule needs to change, simply speak to your treatment team and we can help to make the adjustment. 
When you're ready to commit to a treatment plan at our recovery center, we encourage you to get in touch with us. Keep in mind that if you're a loved one and have concerns regarding the dangers of skin popping, we can also help you to stage an intervention. Get in touch with our drug rehab center today at (609) 993-0733 and learn more about the options that you have.