Why We Are the Best Drug and Alcohol Rehab in NJ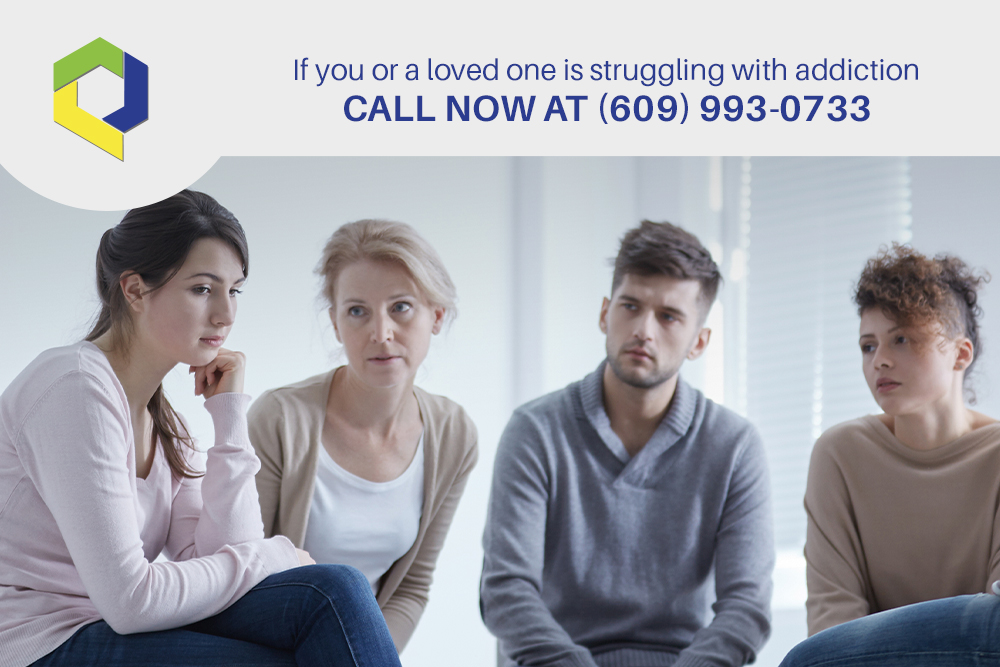 Taking the first step toward recovery from a drug or alcohol addiction is the turning point for many people's lives. But with so many treatment options available, choosing the best treatment facility for you can be challenging. Facilities offer types of rehab services, and the treatment approach can vary from place to place.
Here's why we believe Quantum Behavioral Health Services is the best drug and alcohol rehab facility in New Jersey. We can help you on the road to recovery.
Important Measurements of Treatment Success
Finding the right addiction treatment services is often the largest hurdle in the recovery journey. While finding the right facility is hard to overstate, keeping the big picture in view is important. In other words, finding the right treatment facility is one key piece of the puzzle.
Another key piece would include completing the treatment program, which can often include helping patients receive treatment for co-occurring disorders they may otherwise be aware of. This happens when a mental health disorder accompanies a substance use disorder (SUD). When that occurs, the process may involve more than just a drug or alcohol detox; co-occurring mental health disorders may also be treated with individual therapy or group therapy sessions, along with other effective recovery processes.
The approach to treatment may involve an inpatient program, an intensive outpatient, or a combination of both, depending on each patient's specific needs. There is no such thing as a one size fits all when it comes to drug and alcohol rehab.
Finally, those key pieces of starting and completing rehab intend to motivate you toward living a life of recovery, which we might summarize as putting the puzzle together and enjoying the picture. One of the keys to this big-picture process is finding a facility that offers the right kind of services and one that can equip you with the tools for sober living and relapse prevention.
Meet Our Staff
One of the most important aspects of drug and alcohol rehab is the familiarity patients can expect to have with the staff. Of course, the larger the facility, the less possible it is to have a direct relationship with those providing treatment and support. At Quantum, we are pleased to say that since we are a small facility, our treatment team is highly accessible to patients. This means the ability to connect and get answers to specific questions does not involve jumping through hoops or feeling isolated. Our team is here to help and celebrate with you throughout your recovery.
Whether it has to do with U.S. Centers for Disease Control and Prevention (CDC) and New Jersey State guidelines during the COVID pandemic or the simple concern for providing an inviting facility, we at Quantum pride ourselves in offering a facility that feels safe and inviting for you during your time with us. Stress is the last thing you should expect to feel during your treatment.
Our COO, Justin Sabatino, is more than a career professional; he is also a Certified Recovery Coach with experience throughout the healthcare field. The rest of Quantum's team members also pride themselves on a mixed skill set of experience, training, compassion, and dedication to patients and their families. Together, we have an incredible team and leadership that thrives by helping patients thrive.
Reviews: How Did Our Alumni Rate Us?
It is one thing for a facility to make claims about itself and promises to future patients, but it is another to hear what others are saying about their time at Quantum. We are pleased to invite you to see our five-star rating on Google Reviews, and we especially invite you to spend time reading some of the reviews from our patients. What you will find in these reviews is the common consensus that we here at Quantum exceed patient expectations while easing any feelings of anxiety or concern about the recovery process. It makes us very proud to be part of a facility that meets (and exceeds) our patient's expectations.
Available Treatment
As mentioned, no two people are the same in the drug and alcohol rehab process. The kind of treatment needed and how the treatment is provided (inpatient, outpatient, etc.) will vary from person to person, and the overall timeline may also look different. At Quantum, we know that and have committed ourselves to ensuring all our patients receive a customized treatment plan that works for them. Best of all, because we are a smaller facility, we are better equipped to ensure that our patient's treatment plans are adjusted as needed throughout the process.
Some of the more common treatments available at Quantum include:
Alcohol Rehab
Outpatient Alcohol Rehab
Prescription Drug Rehab
Drug Rehab
Outpatient Drug Rehab
There is some overlap between some of these services because of the three specific levels of care we offer. We'll briefly explore these three levels below to better explain what this means. Throughout your recovery process, you may need one, two, or all three of these levels of care. Again, when curating a custom treatment plan for your unique situation, you and one of our healthcare professionals will determine this.
PC
Partial Care (PC) is a minimum of 20 service hours provided for emotional, physical, or mental instability. This kind of treatment does not typically require constant care, which is why it is called partial. However, partial care is still an effective treatment option for SUDs and co-occurring disorders. At Quantum, we typically provide partial care during day hours.
IOP
Quantum provides Intensive Outpatient Care (IOP) to address emotional, physical, and psychological challenges related to addiction or mental health conditions. These services are ideal for those who maintain their day job but require specific services during evening or weekend hours. In general, IOP consists of nine or more hours per week.
OP
Outpatient Care (OP) is the next tier from IOP, consisting of fewer than nine hours per week. OP provides therapeutic recovery and support systems to help patients maintain sober living. The most important point is to understand that OP, along with our other treatment offerings, are not the bare minimum services. Instead, Quantum exceeds New Jersey state requirements, providing excellence above the status quo. Again, our smaller facility size is a benefit to ensuring this level of personal care stays intact for each patient.
Frequently Asked Questions (FAQs)
Even with these things in mind, you may have a range of frequently asked questions related to the treatment process. Here are some of the more common questions, along with our answers. If you have any additional questions, please feel free to reach out to us right away.
Can I work while in treatment?
In most cases, absolutely. Our treatment offerings (PC, IOP, OP) provide a treatment approach that does not entirely detract from your normal life. Many of our patients can maintain their day jobs or adjust their schedules to receive the necessary treatments.
In some cases, partial hospitalization may be necessary, especially during the detox process. However, it is important to initiate a conversation with your workplace. In almost every case, your employer will either have a protocol to support you during recovery or be willing to work with you and retain you as an employee during recovery. The easiest and best rule of thumb is to keep an open conversation with your manager.
Will my insurance pay for my treatment?
While every insurance plan is different, the payment provisions for drug and alcohol rehab in insurance plans in the U.S. are more accessible than ever before. However, if you are unsure if your insurance coverage will pay for your treatment, you can access our website and put your insurance information in the provided box. This will help determine what kind of insurance coverage you can expect for the treatment you need. Of course, if you have any questions or need help with this, please reach out to us right away. We will be glad to help you.
How soon can I start treatment?
We can help you take the first steps toward receiving treatment right away. The process is straightforward and begins with your initial call to us. After getting your insurance and basic information, you can speak with our staff and work together to determine your next steps as quickly and effectively as possible.
Sources
National Institute of Mental Health. (n.d.). Substance Use and Co-Occurring Mental Disorders. Retrieved https://www.nimh.nih.gov/health/topics/substance-use-and-mental-health#:~:text=Health%20Topics%20webpages.-,Finding%20help,your%20ZIP%20code%20to%20435748.
National Library of Medicine. (2006 February). Rates and predictors of relapse after natural and treated remission from alcohol use disorders. Retrieved https://www.ncbi.nlm.nih.gov/pmc/articles/PMC1976118/
National Institute of Health. (2015 June). Substance Abuse Intensive Outpatient Programs: Assessing the Evidence. Retrieved https://www.ncbi.nlm.nih.gov/pmc/articles/PMC4152944/