Drug and Alcohol Rehab Centers In NJ Showing Issues Emerge As Life Returns To Normal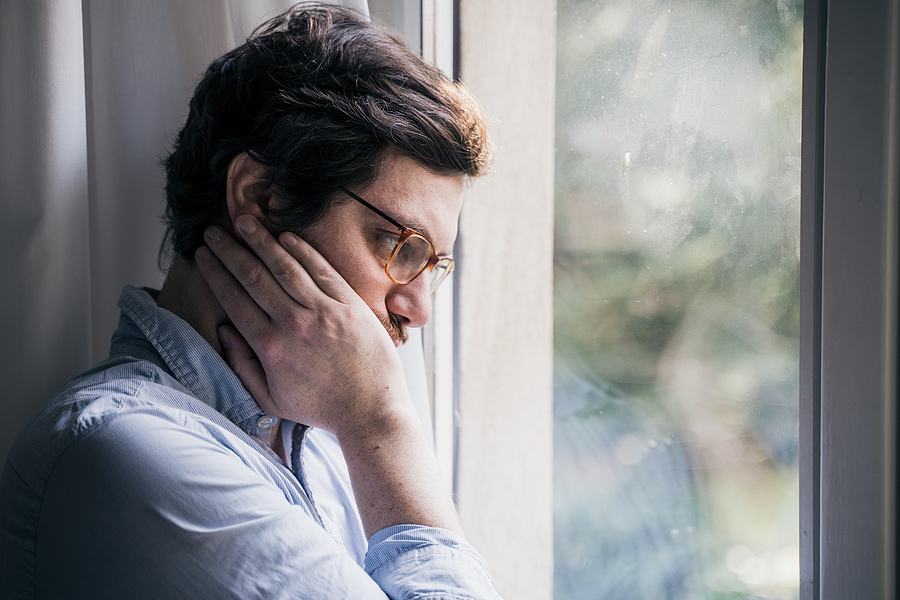 It should be of no surprise that the effects of COVID-19 are deeply affecting people who struggle with mental health issues and addiction. From lockdowns and isolation to anxiety over contracting the virus, there is no shortage of extra stress contributing to psychological issues. As the vaccines roll out and life begins to drift back into normalcy, one would expect that things would get better for people's mental health. Unfortunately, rehab centers in NJ have shown that transitioning back to normal life is both complicated and stressful.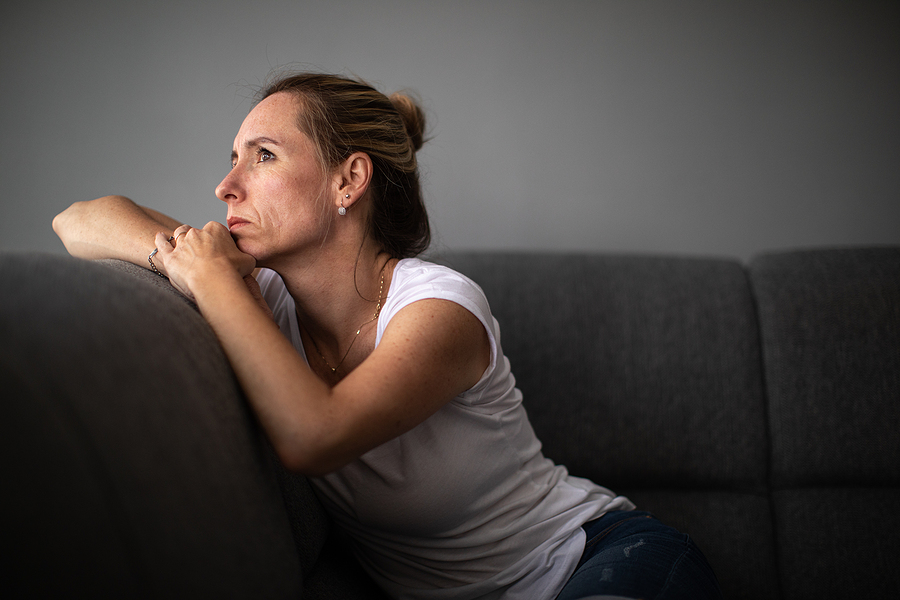 Social Anxiety
Ever since COVID-19 hit over a year ago, the entire concept of a social life has been turned upside down. Society as a whole has been encouraged to stay home, social distance, and avoid large gatherings and events as much as possible. While isolation was an entirely new experience for many, those who struggle with social anxiety or addiction may have found the universal isolation comforting. For once, it wasn't just them isolating, it was the whole world and for the first time it wasn't discouraged. But now, as things return back to normal, these people are once again finding themselves forced back out of their comfort zones. This can cause people to turn to drugs or alcohol to 'loosen up.' Those prone to addiction can quickly find themselves transitioning from a drink for relaxation to looking for rehab centers in NJ.
Bars Opening Back Up
Depending on the region, local bars may have been either partially or fully closed due to the pandemic. For many, the bar is a place that triggers falling off the wagon. Being unable to pop in for 'just one drink,' has helped some struggling with addiction to abstain from drinking. Now, not only are bars opening back up fully but there is a new level of excitement to celebrate the return to normalcy. This social pressure to hop back on the barstool is driving more and more people into rehab centers in New Jersey.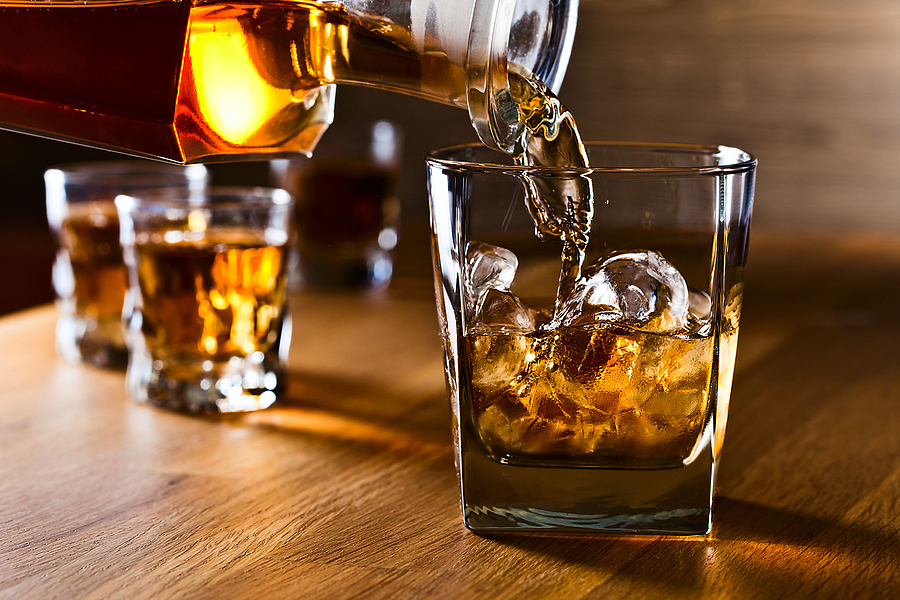 "Acceptable" Addiction
Another strange phenomenon we've seen during the COVID-19 pandemic is the rise of socially acceptable addiction. Over the last year, we've heard so many people talk about how they are drinking more to cope with isolation. People would joke about how we need to temporarily change the definition of addiction because "Obviously, this is different." If you take one look at what is going on in rehab centers in NJ, it becomes obvious that addiction is addiction, no matter when it occurs.
Also, newly remote workers who maybe would have avoided drinks during the week no longer have to worry about looking hungover at work. They don't have to feel the shame of the mid-week hangover while working from home, so why not indulge? This dip in social stigma can be enough to open the floodgates for people with addictive patterns of behavior.
Fear Of Sickness
There is a certain amount of trauma that comes with a global pandemic. We can't escape the constant drumbeat of anxiety-producing media that floods the television and social media. This is quite traumatizing for many people and that anxiety can be lasting. Although people may rationally understand that they now have less to worry about, that fight-or-flight response can still be triggered when they come into contact with large groups or unmasked individuals. This lasting trauma can damage someone's psychological wellbeing and force them to cope using drugs and alcohol.
Substance Abuse Treatment Programs
We offer a wide continuum of care at our New Jersey Recovery Center, offering a number of inpatient treatment program options, outpatient programs, detox, and partial hospitalization.
Drug and Alcohol Interventions
An intervention is a professionally facilitated face-to-face encounter between an addict and others who have been affected by their addiction. This can involve family members, friends, and even coworkers and/or employers.
An intervention's purpose is to persuade a person suffering from an addiction to seek treatment for his or her drug and/or alcohol addiction.
Medical Detox Center
For decreasing addiction withdrawal symptoms, we provide the safest and most trustworthy medically assisted detox treatment programs available. In our high-quality drug and alcohol detox clinic, our professional medical staff will keep you safe and comfortable 24 hours a day, seven days a week. Withdrawing from drugs or alcohol on your own is risky and potentially lethal.
Holistic Treatment
Holistic healing for addiction treatment is a collection of therapies that address all areas of a person's health, including the body, mind, and soul. These programs treat drug and alcohol addiction with natural techniques. Counseling, 12-step groups, and other supportive services are all part of the traditional approach of substance abuse therapy.
Individual therapy is a typical and necessary component of holistic addiction treatment. Recovery from substance misuse entails far more than just the detoxification phase, which focuses solely on the physical effects of drugs and alcohol. A person in recovery's mental and emotional needs are addressed through therapy.
Inpatient Rehab
Inpatient treatment for alcohol or drug addiction is usually the most effective method to get started. This level of treatment, often known as a residential program, provides structure, support, safety, and round-the-clock supervision. The longer someone is in inpatient treatment, the more likely they are to avoid relapse.
Outpatient Treatment
Outpatient rehab involves a person attending therapy sessions in a center, clinic, hospital, office, or other location and then returning home to resume their normal routine after the sessions are over. Inpatient or residential rehab varies from outpatient treatment in that the patient lives in the facility where they are treated and does not leave except in exceptional circumstances.
Dual Diagnosis Treatment
Persons with cooccurring typically require a special kind of treatment. Dual Diagnosis Treatment is a treatment technique in which a person has been diagnosed with both a drug use problem (such as alcoholism) and a mental health disorder (such as depressive disorders, bipolar disorders, anxiety attacks, etc.). If the two disorders interact, rehabilitation will become more difficult, resulting in a less favorable care outlook and a larger chance of serious health repercussions if not addressed effectively. A relatively creative addiction recovery clinic can also help people with mental health difficulties. Until the 1990s, it was customary to believe that mental health illnesses and substance misuse, which can lead to dual diagnosis, could be treated separately. As a result, until the 1990s, substance abuse treatment and mental health care were regarded separate. My events included depressive episodes, anxiety episodes, delusions, mood swings, and other mental disorder symptoms.
Sober Living/Transitional Living
A sober living house, also known as transitional living, is a sober living facility for people who have been sober for at least 30 days and who have ideally finished treatment at a residential treatment center or an outpatient rehab program. Sober houses provide daily support and structure in a cooperative living arrangement, assisting newly sober people in reintegrating into society and becoming self-sufficient through longterm recovery.
The Best Rehab Centers in NJ
If you or someone you know is struggling with the transition back to normalcy, keep in mind you aren't alone. There are New Jersey rehab centers run by excellent providers like Quantum Behavioral Health Services that can help. Quantum Behavioral Therapy is a comprehensive treatment provider for people with substance use disorders. We provide partial care, intensive outpatient, and outpatient support in a welcoming, secure environment that offers an array of treatment options from traditional counseling, to yoga and meditation, to art and music therapy in order to personalize every patient's treatment to their unique needs. Contact us today to start your journey to recovery.
Top Locations Throughout New Jersey: Newark, Jersey City, Paterson NJ, Elizabeth, Toms River, Clifton NJ, Trenton, Camden, Passaic, Union City