Opioid Crisis in New Jersey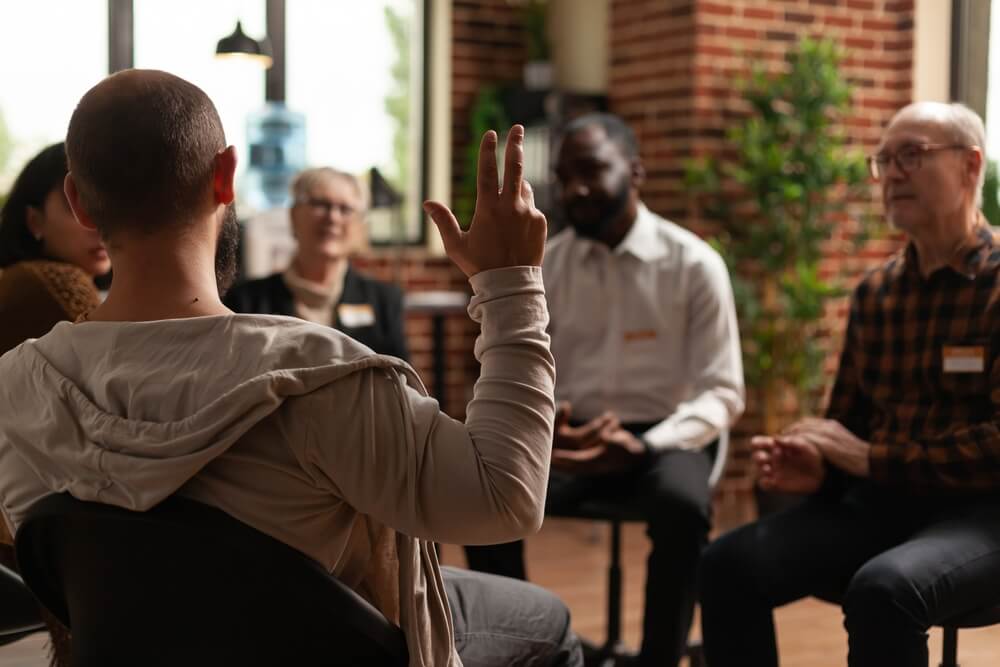 The drug addiction and overdose crisis continue to be concerning issues throughout the United States. Unfortunately, this is especially true in New Jersey. While the problems of substance use disorders and overdose rates apply to many substances across the board, one dangerous drug that dominates headlines at a growing rate is opioids. Here's what you should know about the current opioid crisis in New Jersey and what options are available for those who suffer from opioid addiction.
Understanding the Impact of the Opioid Crisis in New Jersey
The opioid crisis is anything but simple. According to the Attorney General's Office of New Jersey, there is no single solution to the opioid crisis because the crisis has no single cause. Part of this concerns the vast number of drugs belonging to the opioid class. Also known as narcotics, opioids include drugs from three categories:
Naturally derived: Made from the poppy plant
Semi-synthetic: Synthesized from naturally derived source
Synthetic: Made entirely independent from the poppy plant
Because of the various processes used to produce opioids, these drugs can widely range in potency and form. Opioids can be found in powder, pill, or liquid, which means users can inject, swallow, smoke, or snort the substance. Based on various factors, it makes sense why the opioid crisis in New Jersey is far from a simple fix.
According to the Garden State's Attorney General's office, drug companies, medical professionals, and drug traffickers should all be held accountable for the opioid crisis. In other words, the current crisis is not simply a street drug problem, although that is part of it. Rather, prescription opioids are also a large part of the problem, one that puts the weight of responsibility on those who manufacture opioid drugs and prescribe them.
In other words, a large part of the opioid crisis involves prescription opioids, not just street drugs. In fact, according to the U.S. Centers for Disease Control and Prevention (CDC), one in every four overdose deaths in 2020 was attributed to prescription opioids. The full range of prescription opioids would make up a rather large list, but some of the most common examples include:
Oxycodone
Hydrocodone (the most frequently prescribed opioid in America)
Morphine
Methadone
Fentanyl
The Transition to Heroin and Fentanyl
While the turn of the 21st century saw cocaine as the most pervasive and threatening drug throughout New Jersey, the trend of opioids was slowly but surely taking over the drug industry. This era was already filled with headlines related to the addictive opioid drug OxyContin, and the avalanche of legal ramifications for the Purdue Pharma pharmaceutical company as well as New Jersey doctors for improper dispensing of Oxycodone is still ongoing to the present day.
Still, many organizations and entities in the early 21st century saw this opioid trend begin to take place, and some of the measures used to combat this trend included the U.S. Food and Drug Administration (FDA)'s announcement to update its drug labeling for powerful opioids on the market.
However, many users did not know this was happening. This is because the 21st century was the beginning of an era of widespread drug cutting. Some reasons the opioid crisis is so concerning is because opioids are a key ingredient in fake prescription pills. Specifically, the key opioid used in street drugs is the powerful synthetic opioid called fentanyl. This drug is highly addictive and incredibly potent. In New Jersey and nationwide, fake prescription pills contain a lethal amount of fentanyl at a rate of two out of every five pills.
Unfortunately, fentanyl is not used to mimic other types of opioids, such as OxyContin or hydrocodone. Instead, it can be in street drug opioids like heroin and any other type of drug. This includes benzodiazepines like Xanax or stimulants like cocaine and Adderall. Unfortunately, every instance of illicit drug use includes the probability of opioid use. This has remained true for those using the street drug heroin, especially those who buy illicit prescription drugs.
Most-Affected Areas in New Jersey
New Jersey currently utilizes surveillance data to help mitigate overdose related to opioids and other drugs. According to the CDC, New Jersey is the only state with 100% statewide data integration with emergency medical services and law enforcement. The state also has a prescription monitoring program to help "reduce prescription drug misuse and diversion."
Heroin addiction in New Jersey has been a concern since the early 2000s in places like Essex, Morris, and Union counties, according to the National Drug Intelligence Center. Some of the tools mentioned above have helped the Garden State determine potential places of concern. According to the New Jersey Health Department, "no corner of the state has been spared the devastating impact of the opioid overdose crisis."
Economically
It's hard to pinpoint a specific area of concern (or industry) related to the opioid crisis in New Jersey. Some recent reports include the fishing community of Mystic Island in Ocean County as an example of the front lines. Still, as previously mentioned, the entire state has experienced opioid addiction and opioid overdose firsthand. Because of this, state Gov. Phil Murphy recently announced that all NJ counties and Municipalities were participating in a $20.1 billion nationwide opioid settlement, one that could secure the state with over half a billion in funding for "programs and initiatives that save lives."
Overdose Rates
Even though all of New Jersey is dealing with the opioid crisis, Camden County has had one of the state's highest overdose and fatality rates since 2021, with 335 overdose deaths in that year alone related to opioids. Because of this, efforts to raise awareness about the overdose-reversing drug naloxone continue, including recent Medicaid reforms in New Jersey to cover buprenorphine prescriptions, a drug used to treat opioid addiction.
Frequently Asked Questions (FAQs)
Understanding the specifics of opioid addiction can be challenging. Here are answers to some of the more frequently asked questions related to opioid addiction in New Jersey and how to receive treatment.
What are the long-term effects of opioid addiction?
Experiencing the effects of opioid addiction can be different for everyone, depending on biological factors and the potency of the opioid drug being used. However, common long-term effects include:
Shortness of breath
Lung failure
Heart failure
Hypotension
Headache
Insomnia
Fatigue
Dizziness
Vomiting
Severe abdominal pain
Hearing loss
Adrenal fatigue
If you are experiencing any of these symptoms, call 911 right away.
Where can I go for opioid addiction in New Jersey?
There are multiple places in New Jersey to go for opioid addiction treatment. It is important to research each facility to review the treatment options offered to determine the right ones for you.
How to detox from opioid addiction?
Detoxing from opioid addiction is certainly possible, but because of the drug's addictive nature, it is often dangerous to detox without medical professionals' help. Finding a treatment facility that's right for you includes a consultation that can help create a custom recovery plan tailored to your needs.
How quickly can I get into an opioid addiction treatment facility?
Taking the first step toward recovery is often the hardest, but it is as simple as reaching out to your desired treatment facility. Quantum provides services at our NJ outpatient rehab facility. Some facilities can begin same-day treatment. If you or someone you love is struggling with opioid addiction, don't wait. Start your journey toward recovery today.
Sources
New Jersey Office of the Attorney General. (n.d.). Fighting the Opioid Crisis. Retrieved https://www.njoag.gov/programs/fighting-the-opioid-crisis/
Department of Justice. (2020 April). Drug Fact Sheet: Narcotics. Retrieved https://www.dea.gov/sites/default/files/2020-06/Narcotics-2020.pdf
Johns Hopkins Medicine. (n.d.). Opioids. Retrieved https://www.hopkinsmedicine.org/health/treatment-tests-and-therapies/opioids
Centers for Disease Control and Prevention. (2022 December 5). Prescription Opioids: The Basics. Retrieved https://www.cdc.gov/rxawareness/information/index.html#:~:text=The%20most%20commonly%20prescribed%20opioids,Oxymorphone%20(Opana%C2%AE)
DEA. (n.d.). Drug Fact Sheet: Hydrocodone. Retrieved https://www.mcieast.marines.mil/Portals/33/Documents/Safety/Abuse/Hydrocodone.pdf
United States Department of Justice. (2001 May). New Jersey Drug Threat Assessment. Retrieved https://www.justice.gov/archive/ndic/pubs0/669/669p.pdf
United States Department of Justice. (2020 October 21). Justice Department Announces Global Resolution of Criminal and Civil Investigations with Opioid Manufacturer Purdue Pharma and Civil Settlement with Members of the Sackler Family. Retrieved https://www.justice.gov/opa/pr/justice-department-announces-global-resolution-criminal-and-civil-investigations-opioid
United States Attorney's Office District of New Jersey. (2022 July 27). Cardiologist Sentenced to 30 Months in Prison for Unlawfully Distributing Thousands of Oxycodone Pills. Retrieved https://www.justice.gov/usao-nj/pr/cardiologist-sentenced-30-months-prison-unlawfully-distributing-thousands-oxycodone-pills
U.S. Food and Drug Administration. (2023 April 13). FDA Announces New Safety Label Changes for Opioid Pain Medicines. Retrieved https://www.fda.gov/drugs/drug-safety-and-availability/fda-announces-new-safety-label-changes-opioid-pain-medicines
DEA. (2022 December). Drugs of Concern: Fake Prescription Pills. Retrieved https://www.dea.gov/factsheets/fake-prescription-pills
Centers for Disease Control and Prevention. (2022 April 29). New Jersey Priority Topic Investments. Retrieved https://www.cdc.gov/injury/budget/policystatesnapshots/NewJersey.html
New Jersey Department of Health. (n.d.). New Jersey Overdose Data Dashboard. Retrieved https://www.nj.gov/health/populationhealth/opioid/
United States Department of Justice. (2004 April). Heroin. Retrieved https://www.justice.gov/archive/ndic/pubs6/6380/heroin.htm
New Jersey Department of Health. (2023 March 3). New Jersey Health Department Initiative Targets Overdose Hotspots. Retrieved https://www.nj.gov/health/news/2023/approved/20230303b.shtml
PBS Thirteen. (2023 June 5). Fighting the Opioid Epidemic Door to Door. Retrieved https://www.thirteen.org/programs/nj-spotlight-news/bobby-saedrz/
State of New Jersey Governor's Office. (2023 May 3). ICYMI: Governor Murphy and AG Platkin Announces 100% Participation by NJ Counties and Municipalities in $20.1 Billion Nationwide Opioid Settlements with CVS, Walgreens, Walmart Pharmacies, and Two Drug Makers Teva and Allergan. Retrieved https://www.nj.gov/governor/news/news/562023/approved/20230503a.shtml
Camden County NJ. (n.d.). Fentanyl is Fatal. Retrieved https://www.camdencounty.com/service/mental-health-and-addiction/fentanyl-information/
Medical Life Sciences News. (2023 May 19). New Jersey's Medicaid reforms spurred increases in buprenorphine prescriptions to combat opioid addiction. Retrieved https://www.news-medical.net/news/20230519/New-Jerseys-Medicaid-reforms-spurred-increases-in-buprenorphine-prescriptions-to-combat-opioid-addiction.aspx National Institute of Health. (2022 October 24). Hydrocodone. Retrieved