Choosing a Rehab for a Loved One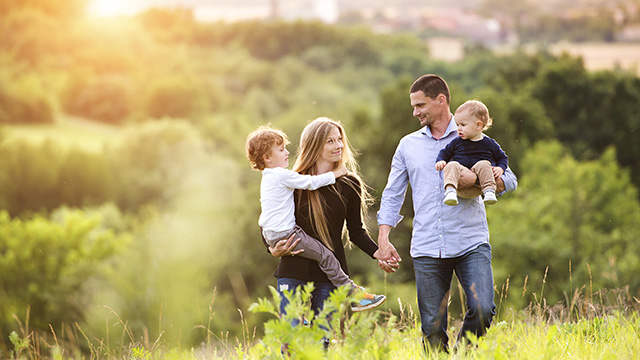 Addiction is a multifaceted issue affecting every aspect of life, including those closest to the people struggling with it. That's why treatment needs to encompass all these aspects when traveling along the road to recovery. The best way to do this is at an addiction rehab facility.
But it isn't as straightforward as it might seem. A simple internet search will likely reveal dozens of treatment centers in your area. These will vary in quality, and their programs may or may not be suited for a particular person or addiction. You don't want to encourage your loved one to go to a rehab facility that won't be able to help. For this reason, when choosing a rehab facility for a loved one, it's crucial to consider various factors to ensure they receive the best possible care and support.
What to Look for When Choosing a Rehab for a Loved One
You should assess the facility's accreditation and licensing. Look for a rehab center licensed by the appropriate regulatory bodies and accredited by reputable organizations. This ensures the facility meets certain standards of quality and adheres to the best practices in addiction treatment. You also must make sure the facility is in-network with your loved one's insurance plan.
You'll also want to evaluate the rehab's treatment programs and approaches. Different individuals may respond better to certain treatment modalities, such as individual therapy, group counseling, cognitive behavioral therapy, or alternative therapies. Consider your loved one's specific needs, preferences, and any co-occurring mental health conditions. Choose a rehab center that offers a comprehensive and personalized treatment plan that addresses their unique circumstances.
Reviewing the staff's expertise and qualifications is a great way to get to know the facility better. The quality of the treatment team is instrumental in providing effective care. Research the credentials, experience, and certifications of the medical professionals, therapists, and counselors who will be involved in your loved one's treatment. It's beneficial to have a team that includes addiction specialists, licensed therapists, and medical professionals who have experience in addiction medicine and recovery.
Lastly, consider the aftercare and support services the rehab facility provides. Recovery from addiction is an ongoing process, and it's essential for your loved one to have access to continued support and resources even after completing the initial treatment program. Inquire about the availability of aftercare programs, relapse prevention strategies, and support group connections. A strong and comprehensive aftercare plan can greatly contribute to your loved one's long-term recovery success.
Taking the time to thoroughly research and assess rehab facilities will help ensure your loved one receives the appropriate care, support, and resources needed to overcome addiction and maintain lasting recovery.
Scheduling a Facility Tour
Scheduling an addiction facility tour is a crucial step in choosing the right treatment center for your loved one. By visiting the facility in person, you can gain valuable insights into the environment, amenities, and treatment approaches.
During the tour, pay attention to the overall atmosphere and cleanliness of the facility and the living arrangements and recreational spaces. Engage in conversations with staff members to get a sense of their expertise, compassion, and dedication to helping individuals recover from addiction.
Additionally, make sure to ask about their treatment programs, therapy options, and any additional services offered. A facility tour allows you to see firsthand whether the facility aligns with your loved one's needs and provides a safe, supportive, and conducive environment for their recovery journey.
Meet the Staff
During the facility tour, you should have the opportunity to meet the staff members and therapists that will be responsible for the safety and recovery of your loved one during their stay. Getting the names of the clinical professionals will also allow you to look up their licensing and check reviews and accreditations.
Make Sure to Consider Your Loved Ones Input
It's important to remember you're not sending your loved one to a facility. You're helping them find a rehab center that offers programs tailored to their needs. You must make sure you're collaborating alongside them throughout this process. Otherwise, you may cause them to pull away from you if it seems like you're making all the decisions for them. Getting their input is a great way to show that you are in this together.
Ask them what their goals are and how treatment could be more comfortable for them both physically and mentally. Find out what they need to genuinely want to go to treatment and get better. Remember, all the treatment in the world won't work unless the person is willing to make the change.
That being said, different addictions require different levels of care. You may need to help your loved one understand the importance of detox and inpatient care if they have developed a severe dependence on substances such as opioids, benzodiazepines, or alcohol. In these cases, going to weekly outpatient therapy sessions is unlikely to be very effective.
Helping Them Set Realistic Expectations
Rome wasn't built in a day, and recovery doesn't happen in a single stay at a treatment facility. The goal of treatment is to build a strong foundation for recovery and to foster a healthy mindset toward sobriety. However, recovery is a lifelong process. Relapse is always right around the corner, ready to be triggered. If you go into treatment expecting to be completely cured of addiction, it can be devastating to learn that after all that time and effort, your loved one is still battling cravings and relapse. However, setting the right expectations and seeing this as a long-term collaborative effort with your support will set them up for lasting success.
Frequently Asked Questions (FAQs)
Will the facility help with an intervention?
Many facilities have personnel that are trained to handle interventions in a way that isn't jarring or aggressive. If you have yet to successfully broach the subject of your loved one's addiction to them, these facilities can help you take that first step in confronting them in a loving way and saying what needs to be said for healing to begin.
How involved can I stay in my loved one's recovery journey?
Provided that your relationship with your loved one throughout this addiction has been amicable, it is often best for you to be heavily involved in their recovery journey. Mending broken relationships, establishing better rapport, and showing unwavering support through their lowest lows can be the pillar that helps them get through this. Depending on the facility and the level of care needed, loved ones are often encouraged to take part in the recovery journey every step of the way.
Will I get updates through my loved one's recovery journey?
Primary contacts and emergency contacts will receive regular updates throughout their stay, and patients can call their families often.