Drug Rehab Near Me: Top Rated Drug Rehab in Toms River
Our facility is a warm, inviting, cozy, and secure environment that provides the perfect level of safety, comfort, and privacy as you receive treatment and get on your path to wellness. We've designed our space to allow for a low-stress environment where you can focus on your well-being.
Given the concerns of the COVID pandemic, we're ensuring procedures are followed to create a clean environment for our patients, staff, and visitors. We've gone above and beyond CDC and New Jersey State guidance to design our cleaning and disinfecting protocol so that there is no question of the cleanliness and safety of our facility.
You're here to get well and our priority is maintaining a safe, clean, peaceful, and welcoming environment for you to do just that.
To see our response to Covid-19, click here.
Photo Gallery
Click photos to enlarge
To get help now, cALL US.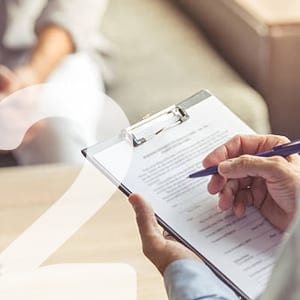 Complete Your Intake
This streamlined process includes a series of questions and discussion of your unique needs and goals.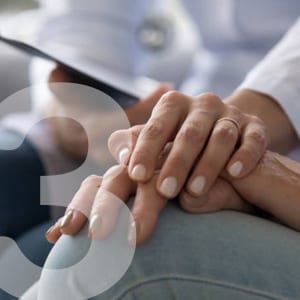 Get The Best Care Team Possible
After your intake, you'll meet your Care Team, a group of amazing professionals dedicated to helping you make recovery reality.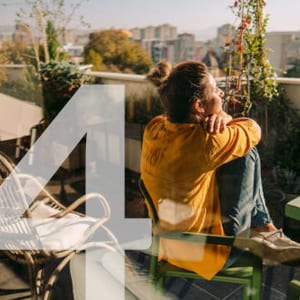 On-Going Support
After you meet your Care Team, you'll start to receive treatment based on a Care Plan that's designed to help you achieve and sustain your recovery.
ARE YOU READY TO BEGIN YOUR JOURNEY TO RECOVERY?
Best Drug Rehab Center for Tom's River Residents
When you have been living with an ongoing substance use disorder and have been contemplating seeking addiction treatment and support there are many questions that can arise about choosing the right treatment program for you. Toms River residents have many options for addiction treatment programs but the resounding choice for Toms River residents is the comprehensive and supportive treatment facility at Quantum Behavioral Health. Patients within our recovery center are provided with exceptional levels of care within a personalized treatment plan that is centered around your specific needs and goals for addiction recovery. We believe that healing from addiction should empower each patient to release the negative emotions and memories of the past with the support of a compassionate team that will walk alongside you every step of the way in your addiction recovery process.
Drug addiction impacts a person's life in many facets whether it be physically, emotionally, mentally, spiritually, or socially. In order to provide an effective drug treatment program, it is important that you have the support of a treatment provider that will focus on a whole-person integrated approach to healing and addiction treatment. At Quantum, we provide patients with a comprehensive treatment plan that utilizes the latest in evidence-based therapy methods along with holistic treatment methods that will support them in long-term success in sober living.
Types of Addiction Treatment for Drug Addiction We Offer
Each individual that is struggling with substance abuse will have their own unique needs and circumstances that will need to be addressed and honored throughout your treatment program. That is why there is no one size fits all method to alcohol and drug treatment programs. Each person will be invited to participate in a range of drug addiction treatment methods that will speak to your emotional needs, intellect, and levels of support that you require to make a significant impact on your recovery plan and progress. Patients will have the opportunity to engage in some or all of the following treatment methods: 
Cognitive Behavioral Therapy

Dialectical Behavioral Therapy 

Dual Diagnosis Treatment for cooccurring disorder 

Medical detox support for those with an extensive history with drug abuse or alcohol abuse 

Family therapy for you and your loved ones to participate in your healing journey and recovery plan. 

Medication Assisted treatment

Holistic treatments including arts therapy, yoga, meditation, and more 

12step programs including narcotics anonymous or smart recovery 

Life skills development 

Education and tools for relapse prevention methods
Inpatient Drug Rehab
Quantum Behavioral Health is part of a larger network of recovery centers that all share the same goals and vision of supporting and empowering patients to overcome your substance use disorder and live a healthy, happy life in sober living. Within our rehab center in Toms River, there are outpatient treatment services offered, however, our team will provide you with support in attending our inpatient drug rehab within another location to help get you started on the road to recovery now. During inpatient treatment, you will be invited to reside within the treatment center where you will live with other patients who are undergoing the life changing process of addiction treatment. You will be provided with a structured daily routine that consists of meal times, individual therapy sessions, group therapy processes, physical activity or wellness activities, and participating in social events or the amenities that are offered within the recovery center. Inpatient treatment is ideal for those individuals who need a fresh start and clean break from your lifestyle that was centered around alcohol and drug abuse to allow yourself the time and space you need to begin to build a new foundation for life that is centered around sober living and health.
Outpatient Drug Rehab
Within our treatment center, we offer a variety of levels of care for individuals that choose to participate in an outpatient rehab program. Each individual that attends our recovery center will be invited to choose the outpatient rehab program that best suits your levels of need and goals for addiction treatment. When you are choosing the best route for your treatment program it is important to note that our team will work with you to find the best suitable option for outpatient rehab regardless of what your insurance covers. Your needs for healing and personal growth within your recovery plan come first and our team will work with you to find the most appropriate methods of treatment. 
Patients can choose from the following outpatient rehab models: 
Partial care- Patients will attend the recovery center for 20 hours a week during the day to participate in individual therapy and group therapy processes. Through evidence based therapy methods, patients will be able to address your substance use disorder and any co occurring disorder of mental health diagnosis. 

Intensive outpatient treatment- Patients will attend the treatment centers for 9 hours or more each week. This option is ideal for those that are looking to maintain your work or school commitments as you can attend before or after work, in the evenings, or on weekends depending on your schedule and needs. 

Outpatient care- This outpatient rehab method is perfect for those individuals that have undergone an addiction treatment program prior and are looking for support as you navigate your way through an early recovery plan. Patients will attend the recovery center for less than 9 hours a week where you will meet with an addiction counselor to discuss the challenges and successes you have had while continuing to strengthen and develop your skills for sober living.
Heroin Rehab
Heroin addiction creates a strong physical dependency within the substance abusers and it is always recommended that individuals participate in a heroin detox program prior to entering drug rehab. Many patients will participate in a medication assisted treatment program to support in relieving the severity of withdrawal symptoms and strong urges or cravings for heroin. This process requires a slow tapering off period that will run through your heroin rehab program. As you heal from the physical dependence to heroin, you will be invited to participate in various therapy methods that will support you in addressing your root causes of addictive behaviors while developing the tools for long term sobriety.
Meth Rehab
An effective drug rehab program for individuals struggling with addiction to meth will help to address the physical and mental health impacts that drug abuse has had. Meth abuse can often create serious physical health implications that will need to be treated by a medical professional along with dual diagnosis treatment for symptoms and side effects of any mental health conditions including drug induced psychosis or depression.
Benzo Rehab
Benzodiazepine addiction often began as a method to treat symptoms of an ongoing mental health disorder including anxiety, panic disorder or panic attacks, and seizures. Benzo rehab will invite patients to participate in a slow tapering off period to ensure that no serious side effects occur. Inpatient drug rehab programs will provide you with the ongoing support and supervision as you relieve yourself from the physical dependence while gaining the tools for managing these conditions through natural, holistic treatments that will ensure you avoid alcohol and drug abuse as a way to self medicate.
Prescription Drug Rehab
Prescription drugs come in many forms from stimulants, opioids, sleeping aids, and benzodiazepines. Depending on your substance of choice, you may be invited to participate in a medication assisted treatment program that will support in the medical detox to reduce the severity of withdrawal symptoms. This process will often continue through your inpatient rehab in Toms River where you will engage in addiction therapy sessions and skill development for sober living.
Cocaine Rehab
Cocaine detox and rehab will place an emphasis on healing from drug addiction by treating the primary psychological symptoms that occur from drug abuse. Through various mental health treatments and addiction treatment methods you will be able to overcome your cocaine addiction and establish a foundation in your new way of life in sober living.
How Long Is Rehab?
Your drug rehab program will be unique to you and your circumstances. For Toms River residents that are attending an inpatient rehab program you will have the option of attending treatment for a period of 30, 60, or 90 days. Our team will work with you to establish a  recovery plan that best suits your needs and support you in determining the length of time that you want to commit to your addiction treatment plan.
What Is Rehab Like?
Drug rehab programs within Quantum Behavioral Health offer a comprehensive, supportive treatment schedule that will help you to take the initial steps in your recovery plan and process. You will be invited to participate in medical detox programs if needed before beginning inpatient rehab or outpatient rehab programs. No matter which form of addiction treatment you choose, you will be supported by our team of compassionate, nonjudgmental addiction counselors to address and heal from your underlying emotions or traumas that have influenced your addictive behaviors. As you heal from your past, you will be supported in developing the tools for your future in sober living that will help you overcome any triggers or stressors that are presented to you without turning to alcohol and drugs as a means of coping.
Holistic Drug Rehab in Toms River
Our goal for patients is to have a healing experience and journey within our recovery center that goes beyond industry standard treatment methods. Addiction impacts a person within your body, mind, and spirit which is why our whole person integrated approach to treatment will ensure that you finish treatment feeling empowered, rejuvenated, and inspired to live a new lifestyle of sober living. Through the many holistic treatments offered, patients will learn new methods of self care, emotional regulation, mindfulness, and stress relief that you can use within our recovery center and once you return home after completing your treatment program.
Executive Drug Rehab in Toms River
We understand that drug addiction can impact the lives of anyone including executives and high profile individuals. We offer patients a drug rehab program that is personalized to your specific needs and honors your need for privacy and confidentiality. Your healing journey should feel like an exciting time where doors of possibilities are opening up rather than a punishment. That is why we offer exclusive amenities and levels of care that will provide you with the comforts of home and tools for relaxation that will help you heal from the inside out.
Breathwork Therapy
Patients will be invited to participate in breathwork therapy that will help to promote mindfulness and stress reduction. You will learn how to utilize your breathing as a tool for centering yourself when triggered or feeling stressed, to help regulate your emotions and remain focused on your goals of living in addiction recovery.
Cognitive Behavioral Therapy
Cognitive Behavioral Therapy (CBT) is a leading choice of addiction treatment in most treatment programs. CBT helps patients to identify the emotions, thoughts, and behaviors that contribute or trigger your substance abuse or self destructive behaviors.
Dialectical Behavioral Therapy
Dialectical Behavioral Therapy (DBT) is offered to patients within individual therapy and group therapy processes. DBT supports patients in learning how to shift your thoughts, feelings, and actions that can contribute to your addictive behaviors and change them in order to overcome any triggers. DBT will provide patients with tools for anger management, healthy relationships, emotional regulation, and distress tolerance.
Trauma-Informed Therapy
Many individuals that are living with an active substance use disorder will have had a history with traumatic events or memories that has impacted your ability to manage day to day stressors. Trauma informed therapy will support patients in safely addressing and healing from the traumas of your past to alleviate the emotional burden and weight the memories carry allowing you to function and manage throughout the day without facing significant triggers.
Why Choose Quantum Behavioral Health for Drug Rehab in Toms River
Quantum Behavioral Health offers Toms River an addiction treatment center that is founded on the beliefs and values that healing from substance abuse requires a personalized approach that honors the unique history of the substance abusers. Our team will provide you with the one on one support you need throughout your recovery plan to ensure that you feel supported and empowered to leave your history of substance abuse behind you and discover the new way of life in sober living that can bring you the possibilities and opportunities that you have been looking for. If you are ready to begin the life changing journey of addiction treatment, contact us today at (609)-993-0733.