Sober Living in New Jersey:
Choose Quantum Behavioral Health
Our facility is a warm, inviting, cozy, and secure environment that provides the perfect level of safety, comfort, and privacy as you receive treatment and get on your path to wellness. We've designed our space to allow for a low-stress environment where you can focus on your well-being.
Given the concerns of the COVID pandemic, we're ensuring procedures are followed to create a clean environment for our patients, staff, and visitors. We've gone above and beyond CDC and New Jersey State guidance to design our cleaning and disinfecting protocol so that there is no question of the cleanliness and safety of our facility.
You're here to get well and our priority is maintaining a safe, clean, peaceful, and welcoming environment for you to do just that.
To see our response to Covid-19, click here.
Photo Gallery
Click photos to enlarge
To get help now, cALL US.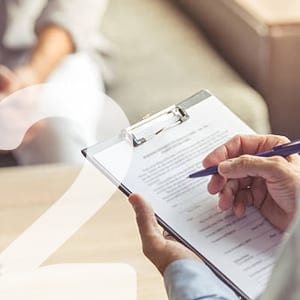 Complete Your Intake
This streamlined process includes a series of questions and discussion of your unique needs and goals.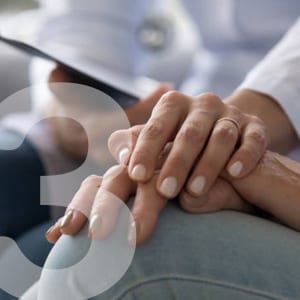 Get The Best Care Team Possible
After your intake, you'll meet your Care Team, a group of amazing professionals dedicated to helping you make recovery reality.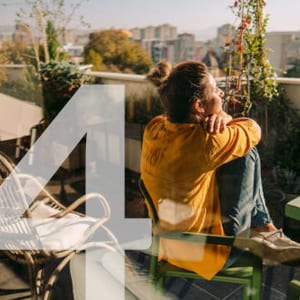 On-Going Support
After you meet your Care Team, you'll start to receive treatment based on a Care Plan that's designed to help you achieve and sustain your recovery.
ARE YOU READY TO BEGIN YOUR JOURNEY TO RECOVERY?
Sober Living in New Jersey
After taking the necessary time needed to heal from your drugs and alcohol addiction within an addiction treatment program, you want to make sure that you continue on the road to recovery with the support and guidance needed to make a long lasting change. Drugs and alcohol rehab in New Jersey provides individuals with an opportunity to heal while also teaching the appropriate life skills for relapse prevention and living a healthy, balanced lifestyle in addiction recovery. Moving into sober  living homes that provide supportive housing for individuals to smoothly transition from the structured environment of  inpatient rehab addictions treatment into a community based setting within your home environment. A transitional living environment of sober  living homes provides patients with the opportunity to apply what they have learned within addictions treatment in rela time as you experience the highs and lows of early sobriety. With the guidance of the support worker within recovery housing and other fellow residents within the sober living home who all share in the same goal of abstaining from drugs and alcohol. 
At Quantum Behavioral Health, we believe that in order to effectively heal from substance abuse disorders, it is important that your addictions treatment program is centered around your individual needs for long lasting success in sobriety. That is why New Jersey residents will be invited to participate in our continuum of care including alcohol and drug inpatient rehab, drugs and alcohol detox center, outpatient program, transitional living homes based on sobriety, and alumni support paired with aftercare programs. Putting in the work to heal from the deep rooted emotions that have influenced your drugs and alcohol addiction is a commendable action and the compassionate team at Quantum Behavioral Health is dedicated to ensuring that you can find your way in a life of sobriety through the ongoing therapeutic support as you forge your new path in recovery.
Benefits of Sober Living with Quantum Behavioral Health
For many New Jersey residents, the option of living within a transitional sober home environment provides individuals with many benefits and opportunities to gain a healthy, balanced life free of drugs and alcohol. Benefits that you can look forward to when you reside within transitional sober housing are:
Continual guidance and support- Transitioning from a drug or alcohol treatment program back into everyday life can be overwhelming for some as you attempt to navigate your new way of life while still being presented with triggers or environmental distractions. Residing within a transitional sober living home allows for individuals to have ongoing support of caring addiction therapists. As you experience successes and challenges within your early addiction recovery, you will be able to process those emotions and situations to ensure that you continue to build on your skills for relapse prevention and healthy living within sobriety. With the onsite management within the building, individuals are able to continue to work on maintaining stable mental health and addiction while getting support with other life skills including employment, pursuing education, prosocial skills, and healthy relationships. 

Develop meaningful, healthy relationships- When you are residing within recovery housing, you will have the added benefit of getting to know the other residents within the transitional housing that share in the same overarching goals of living in sobriety. Oftentimes, residents are able to connect with one another as you go to recovery support groups in the community and take the initial steps in navigating life being clean and sober. 

Regained sense of independence- A life of active drug or alcohol addiction often becomes centered around feeding your addiction and losing sense of yourself and independence in the process. In recovery housing, individuals are encouraged and empowered to regain their sense of independence as you begin to take your life back into your own hands. You will have the freedom to put the work into your own goals and initial steps to independence including looking for employment, regaining meaningful relationships with loved ones, or becoming reinvolved with activities that once brought you joy. No matter what you choose, you will be the one in charge of your path towards happiness. 

Development of life skills- When you live sober within a transitional housing program, you will have the ability to regain and learn life skills that you may not have used while in your drug or alcohol addiction. Whether you are developing your life skills for daily living including cleanliness, organization, or even learning how to do house chores or if you are learning life skills on how to have effective, sober interpersonal relationships

Supports individuals with a smooth transition from addictions treatment programs back into everyday life in the community. Transitional living provides individuals with a stepping stone from the highly structured environment of inpatient rehab into a less structured environment that allows for flexibility within your day to day schedule. Individuals will have the opportunity to experience what life in sobriety is really like while having access to therapeutic support along the way. 

Act as a method for relapse prevention,- Individuals will be able to work through any triggers or challenging situations with the support of addiction counselors  that will provide you with tools and techniques for relapse prevention
Why Choose Quantum Behavioral Health For Sober Living in New Jersey 
Quantum Behavioral Health is the top choice for New Jersey residents that are looking for a continuum of care to heal from drug or alcohol addiction. Through our comprehensive approaches to addictions treatment, patients will be able to work through their underlying causes of addiction often due to emotional turmoil and traumas in the past. Through various substance abuse treatment methods you will be able to address and heal from drug or alcohol addiction physically, emotionally, mentally, and spiritually. With the support of behavioral therapy, dual diagnosis treatment to address any mental health and addiction concerns, and holistic treatment programs  that will support you in learning natural methods of emotional regulation and mitigating triggering emotions and situations to remain sober. As you progress through our addiction therapy, you will learn a new lifestyle of addiction recovery that enables you to become empowered to find your true authentic self free of substance abuse. 
Women's Sober Living New Jersey 
There has been extensive research completed on the benefits of having gender specific transitional sober living homes. Having a group of women living together will allow for residents to connect with one in regards to societal stigmas and pressures that women face within day to day life. Women are able to share a living space that is supportive and secure to the individual needs of women. 
Women are able to address their history of emotions and traumas that have previously impacted your success within sobriety while learning to develop a strong support group of other women in addiction recovery. As you learn how to live in sobriety with other women, there often becomes a strong bond built throughout this life changing process of getting clean and sober.
Men's Sober Living New Jersey 
Similar to a women's recovery housing program, men will experience great benefits from residing in transitional housing for sober living surrounded by fellow men that share in the same ideals of living a life free and clear of drugs and alcohol. 
Men who are able to reside together in supportive housing for sobriety will be able to build a recovery community of men who stand in solidarity to be accountable to remaining clean and sober. Historically, it has been shown that a significant percentage of men will struggle to be open and vocal with their emotions with other individuals especially during times of need. Residing with other men who are going through a similar process allows for each person to relate to one another as you navigate your way through early drugs and alcohol recovery. Throughout the journey of transitional housing and healing from alcohol or drug addiction, patients are able to create long lasting friendships that will continue even after you transition back to your own home environment from sober  living homes
Aftercare & Alumni Support
Healing from a drug and alcohol addiction requires a lifelong commitment of staying connected to your recovery goals and process. There are many ways to stay connected to your addiction recovery and one common long term aftercare program is attending 12 step meetings including alcoholics anonymous, narcotics anonymous, and smart recovery meetings. These addiction support groups provide individuals with a safe, supportive environment and peer group that can truly relate to the  highs and lows of addiction recovery. Each individual will create their own specific aftercare program that will fit within your unique schedule. At Quantum, we want to provide our patients with the opportunity to give back to the newcomers into addictions treatment through our alumni support program. Individuals that remain in sobriety are able to provide support to those just entering into addiction recovery, The empowerment that individuals receive from giving the knowledge and skills that they have learned throughout alcohol or drug rehab provides a sense of purpose and connection to your individual recovery program. .