dedicated to helping you navigate the path to recovery
Leadership
Our leadership team guides the work we do at Quantum and sets the tone for all the ways we support our clients. As a small facility with a big impact, our leadership team is actively involved in fostering the atmosphere of recovery within our walls and beyond.
Our leadership team has experience in healthcare and substance abuse treatment. But what truly sets them apart is their real-life experience of navigating or caring for someone who is navigating a substance use disorder. Our leadership team is intimately aware of what you and your family are experiencing and this fact makes them just that much more dedicated to helping you navigate the path to recovery for yourself or someone you love.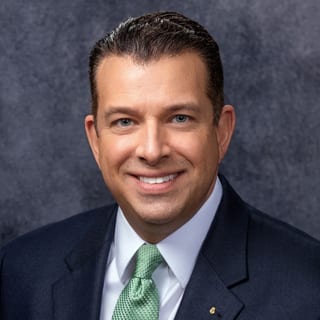 Anthony J. Albanese
Chief Executive Officer
Anthony has been working with a number of entities throughout the licensure process in New Jersey for over a decade. His role as the president of the Alman group has allowed Anthony to garner a wealth of experience that uniquely positions him for a leadership role at Quantum Behavioral Health Services.His goal in each of these efforts was to maintain the highest level of integrity in providing rehabilitation services. Ensuring the highest level of care requires compassion, hands-on attention, and an experience that's personalized to the patient while adhering to the best clinical practices available. Anthony is driven to create an organization where the staff is dedicated to the organization and is recognized for the transformation they provide and where patients and their families see progress while gaining peace of mind.
Read more about Anthony's Story.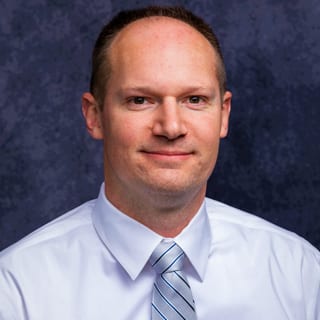 Justin Sabatino
Chief Operating Officer
Justin has a wealth of experience in the healthcare field, from IT to case management and from accountancy to leading as a Director of Operations. He founded two sober living houses and in addition to his leadership role at Quantum, Justin is a Certified Recovery Coach. Justin is intimately familiar with all aspects of the private treatment industry and brings his expertise to bear in creating an atmosphere that's conducive to recovery and to making sure the staff at Quantum goes above and beyond for the people in their care.  His own recovery journey informs his work at Quantum and allows him to understand the challenging, dynamic, and hope-fueled journey to sustained recovery.
Read more about Justin's Story.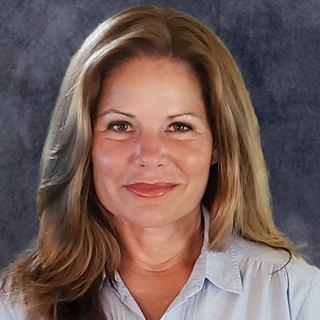 Irene Hoylie-Ristaino, MS, LPC, LCADC, ACS, CCS, NCC
Director of Substance Abuse
Irene has been working in the substance abuse and mental health fields for over 15 years. During this time, she has worked in a variety of settings from the detox setting to the out-patient levels of care. She earned a Bachelor of Arts in Psychology from Georgian Court University and a Master of Science in Mental Health and Psychological Counseling from Monmouth University. Irene is a Licensed Professional Counselor, Licensed Clinical and Alcohol and Drug counselor, Approved Clinical Supervisor, Certified Clinical Supervisor and Nationally Certified Counselor. Irene believes in a compassionate, client-centered approach to "meet a client where they are", and design an individualized plan to best serve the client and their family while in treatment and beyond. Irene and the Quantum Behavioral Health staff are creating relationships within the community to assist the client in every aspect of their recovery to grow towards optimal health, happiness and success.
Quantum Team
The staff at Quantum Behavioral Health Services is a driven group of professionals equipped with experience, compassion, dedication, and training.
Our staff are on top of their game and know how to address the challenges of our patients and their families and we ensure that our team receives the training and education that they need to stay on the cutting edge of care for those who face substance use and addiction as they find their way to recovery.
From CPR to mental health counseling, we ensure that our team continues to grow their knowledge as they provide the highest possible level of care.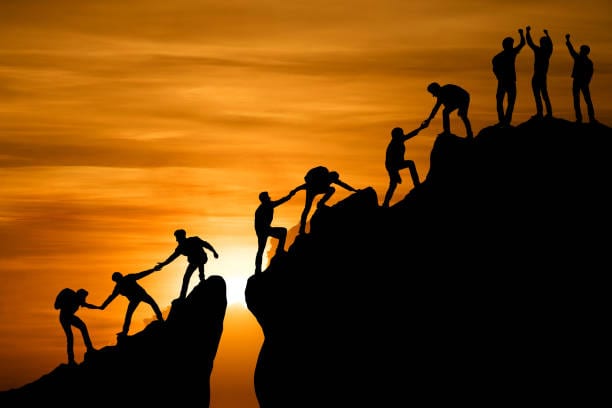 Joseph Laurie, MA, LAC
Primary Therapist
Joe has worked in the mental health field for over 20 years in a variety of settings, including inpatient and outpatient substance abuse treatment programs. Joe has a Master's degree in Clinical Mental Health Counseling and is a Licensed Associate Counselor (LAC). Joe has training and experience in CBT and MI and believes in a holistic approach to wellness/recovery that considers a client's physical, emotional, social, mental, and spiritual needs. Joe likes to spend his free time with family and enjoying nature.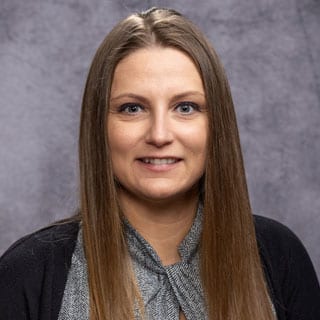 Traci Mobus, CADC
Primary Therapist
Traci is a Certified Addictions Counselor and has been working in the field for over five years. Traci has experience working at various levels of addiction treatment including Intensive Outpatient,  Residential Inpatient, and Detox. Traci holds her Associates of Science in Social Sciences, and is a Certified Alcohol and Drug Counselor (CADC). Traci is currently studying psychology with plans to attain her master's degree. Traci is dedicated to helping others become their true selves again and puts her passion for supporting their journeys into action each day.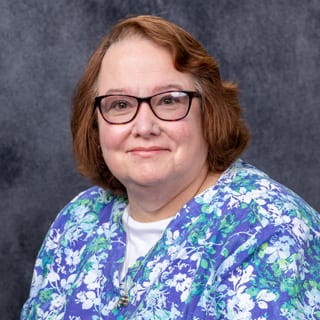 Carolyn Piskura, LPN
Client Care Coordinator
Carolyn Piskura has worked in the medical profession in a variety of positions. She assisted in establishing a pediatric medical daycare program, supervised a respite program for special needs children and adults, and has worked as a field nurse in the home healthcare industry.  She is currently pursuing a career in drug rehabilitation because she has witnessed the way that the right program and mindset can make long term recovery possible in her own family.
Dawn Fulton-Wilson, MS
Case Manager
Dawn has always loved working with others in the helping professions. She has worked with diverse populations from infancy to geriatric, as a medical professional and as an educator. Dawn felt called to work as a Christian Counselor and returned to school to complete her education and work in the field of addiction counseling. Dawn started at Quantum as an Intern but enjoys her newly acquired role as a case manager. Dawn holds a Bachelor of Arts degree in Applied Psychology Cum Laude and is in the process of completing her Master of Science degree in Christian Counseling. Dawn's next step is to obtain licensure as a Licensed Professional Counselor (LPC). In her free time, Dawn enjoys listening to music, watching movies, traveling, and spending time with her family and her 3 cats.
Alex Rodriguez
Case Manager
Alex has his Bachelors degree in Social Work and will begin his Master track at Monmouth University. Alex compiled all of the certificates to become a CADC counselor and currently obtained his supervised hours. Alex served 11 years in the United States Marine Corps before retiring and beginning his new career helping those who suffer from Mental Illnesses.
Kristeen Rayment, LPN
Client Care Coordinator
Kristeen Rayment has worked in the medical field for the last 13 years in various positions. She started her career as a Case Manager in Long Term Care, and then moved onto Pediatric Home Care where she cared for medically fragile children at home and at school. Her career has currently taken her in a new direction in the Alcohol and Drug Rehabilitation field, where she has seen firsthand how the right program can make all the difference in the clients recovery.
Jessica Timmerman, Psych
APN - Advanced Nurse Practitioner
Mental health plays an important role in physical health, and both have to work together for optimum health." With a background in psychology and expertise honed by years of working in trauma, emergency medicine and the ICU, Jessica Timmerman is well prepared for the breadth and depth of behavioral health. As a nurse practitioner, Jessica can diagnose illness, develop and manage treatment plans, and prescribe medications. She has a special interest in mental health and addiction. With her appreciation for the sciences and the connection between physical and mental health, she treats the full range of mental health issues. Jessica follows the science but also values holistic care, counseling patients on lifestyle changes that support good health. She helps them take charge of their health through preventive care. Jessica advocates for her patients and connects them with community resources for additional support as needed, from fighting cancer to battling drug addiction. When she's not working, Jessica enjoys the great outdoors, fishing with her husband and son, and trail riding on four-wheelers. Having once considered a career as a veterinarian, Jessica is the proud owner of a rescue dog and two cats.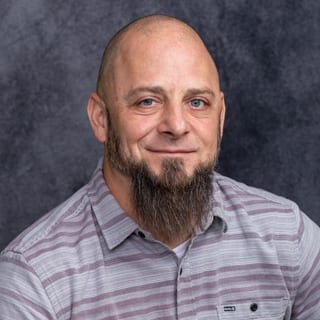 Bryan Pitcher, CADC Intern
Case Manager
Bryan Pitcher is dedicated to helping others as they navigate the challenges of addiction and has a strong passion for helping other addicts and alcoholics find recovery. Having experienced the effects of addiction in his own life, Bryan has a deep compassion for others impacted by the disease. Bryan took the initiative to learn more about addiction and is pursuing full CADC certification as he continues his own recovery journey. He knows intimately what it means to struggle and overcome the very things his clients are dealing with and this gives him a powerful ability to connect and support the positive changes they make. Bryan is active in his own 12-step recovery program and he strives to reach each individual as he shows that recovery is possible.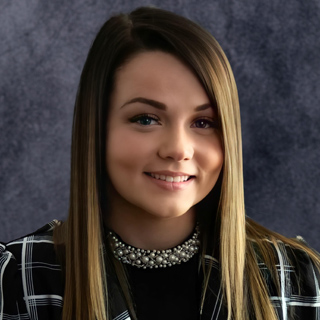 Kelly Reardon, CADC Intern
Case Manager
Kelly is a member of the National Honor Society. She has finished all educational requirements for her CADC. Kelly is dedicated and passionate about the field of addiction. She strives to be a role model to those around her by being living proof that recovery is possible.