Top rated alcohol rehab in new hanover
Our facility is a warm, inviting, cozy, and secure environment that provides the perfect level of safety, comfort, and privacy as you receive treatment and get on your path to wellness. We've designed our space to allow for a low-stress environment where you can focus on your well-being.
Given the concerns of the COVID pandemic, we're ensuring procedures are followed to create a clean environment for our patients, staff, and visitors. We've gone above and beyond CDC and New Jersey State guidance to design our cleaning and disinfecting protocol so that there is no question of the cleanliness and safety of our facility.
You're here to get well and our priority is maintaining a safe, clean, peaceful, and welcoming environment for you to do just that.
To see our response to Covid-19, click here.
Photo Gallery
Click photos to enlarge
To get help now, cALL US.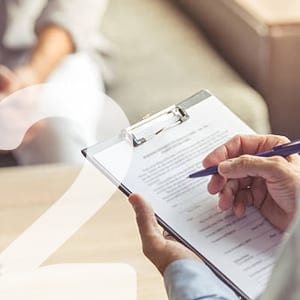 Complete Your Intake
This streamlined process includes a series of questions and discussion of your unique needs and goals.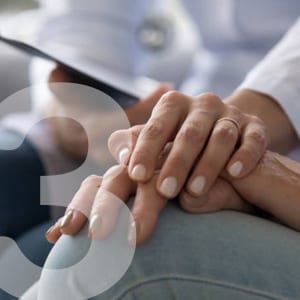 Get The Best Care Team Possible
After your intake, you'll meet your Care Team, a group of amazing professionals dedicated to helping you make recovery reality.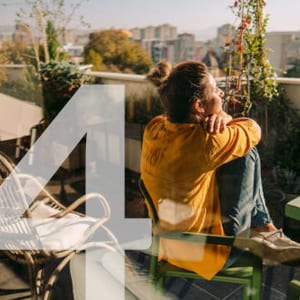 On-Going Support
After you meet your Care Team, you'll start to receive treatment based on a Care Plan that's designed to help you achieve and sustain your recovery.
ARE YOU READY TO BEGIN YOUR JOURNEY TO RECOVERY?
What Is Alcohol Rehab Like?
If you have decided to seek treatment for alcohol abuse and are looking for a rehab facility near you for yourself or one of your loved ones, finding top rated rehabs near you is going to be your goal.  At Quantum Behavioral Health, we understand that thinking about drug, alcohol, or even prescription rehab, along with possible treatment for mental health disorders can be stressful.  Let us help. We have the levels of care and specialized treatment options that can assist you or one of your loved ones work through your issues with substance use disorders.  Call us today to find out more about top rated alcohol recovery centers near you.
To find a top rated alcohol treatment center, one of the keys is to be sure that it provides specialized treatment options that are a good fit for you or one of your loved ones that is struggling with alcohol abuse.  There are top rated recovery centers throughout the country, including in the New Hanover area. When you speak to a counselor, be sure to ask all the questions you need to make sure the substance abuse treatment plans they offer are right for you.  An alcohol treatment center should be a safe, supportive environment where you can receive treatment and feel confident you are making progress in your addiction recovery.
What To Expect During Rehab?
Alcohol use disorders treatment can take different formats and be done in different environments.  In some cases, a patient only attends an outpatient addiction treatment program.  In others, they may take part in a combination of alcohol detox at a treatment facility, inpatient substance abuse treatment, outpatient rehab, and even specialized treatment like an Intensive Outpatient Program (IOP). One key to a treatment facility being able to provide top rated alcohol treatment is how flexible and customizable their programs are for each client. At Quantum Behavioral Health, we make sure each client who comes to us for help with substance use disorders is treated as a unique individual, as alcohol and drug abuse treatment is not a one size fits all proposition.
How Long Is Alcohol Rehab?
Any professional at a top rated alcohol treatment or mental health treatment facility will tell you that there is no exact length of time for alcohol or drug rehab.  It is all based on the individual needs of each client as to how long their addiction treatment program will be.  There are some stages of alcohol addiction treatment that have set time periods involved, like inpatient treatment rehab plans that last 30, 60, or 90 days.  However, even these are flexible at a top rated alcohol rehab to fit the needs of the individual patient.
30 Day Rehab
30 day inpatient substance abuse treatment is often what people think about when they hear the word "rehab."  This topic has been covered in many movies, broadcast TV shows, and streaming video series.  30 day drug rehab gives a person time to step away from many of the things that may be triggering their substance abuse.  It also allows them to take part in medically assisted detox or dual diagnosis treatment, if necessary. 30 day rehab is a very good way for someone to start or continue their addiction recovery journey.
60 Day Rehab
60 day rehab is another one of the popular levels of care people take advantage of when looking for a top alcohol treatment center.  When someone takes part in a 60 day treatment program, it allows counselors and therapists delve further into the issues you or one of your loved ones is having with drugs or alcohol.  Alcohol use disorder is a serious matter and the highly trained professionals that are on the staff of top rated alcohol treatment centers are there to help you make a positive change in your life
90 Day Rehab
When you're looking for the best inpatient rehab, it's nice to have options.  Some programs are as short as seven days, and others can range to 90 days and even longer.  In some cases, 90 day rehab combines levels of care and individuals take part in both inpatient drug rehab and outpatient addiction treatment.  The specifics of each person's exact substance abuse treatment plan can be reviewed with counselors so that a schedule that is the best fit is developed.  A 90 day rehab program allows patients to take part in many different types of behavioral therapy, group sessions, one on one counseling, and other treatment options.  If a program is partially inpatient and partially outpatient, an individual can also take advantage of a sober live home in order to have a good foundational environment while they are in treatment.
Holistic Alcohol Rehab in New Hanover
A holistic approach to substance abuse rehab takes into consideration that substance abuse affects a person's mind, body, and spirit.  The holistic approach makes sure that a person is able to heal from their past drug abuse or alcohol abuse in every part of their life and their being.  A holistic approach to rehab may include some of these additional treatment techniques:
Massage

Acupuncture and acupressure

Reiki and other types of energy work

Yoga and meditation

Biofeedback and neuro-feedback

Nutritional therapy

Herbal medicines
Executive Alcohol Rehab in New Hanover
Drug abuse and alcohol use disorder, along with mental health issues can affect people from any walk of life.  As part of executive alcohol addiction treatment, top rated rehab centers identify that people at the CEO, CFO, and CIO level often have additional stress in their lives.  This stress can lead them to the use of drugs or alcohol.  Executive rehab allows people in high level positions to have a flexible therapy schedule, as their office and travel schedules can be complicated.
Alcohol Rehab Near Me
People often search for top rated inpatient or outpatient rehab centers near them when they are looking to begin their addiction recovery.  Having readily available treatment services is important.  Traveling or relocating for rehab is also an option some people explore.  If you have questions about the best available alcohol rehab near you, give us a call at Quantum Behavioral Health and we can go over your options with you.
Breathwork Therapy
Breathwork therapy can be part of a holistic approach to alcohol or drug rehab.  This specialized treatment for substance use disorders involves intentionally changing your breathing pattern. breathwork promotes deep relaxation which can help people focus as they work through substance use issues. Breathwork therapy can help people in the follow ays and aras of their life:
increase confidence, self-image, and self-esteem

increase joy and happiness

reduce stress and anxiety levels

release negative thoughts
All of these can help someone overcome addictions and be successful in addiction recovery.
Cognitive Behavioral Therapy
Cognitive behavioral therapies are a behavioral health method of treatment that is often used for people with a dual diagnosis.  When a person has cooccurring disorders, it's important that both their addiction and their mental health issue are addressed properly.  Cognitive behavioral therapies are used during this type of treatment, especially for people with anxiety and depression.
Dialectical Behavioral Therapy
This type of therapy is often used to treat personality disorders and interpersonal conflicts. Interpersonal conflicts are an area of a person's life that is often covered during addiction treatment because they can be triggers for someone to use or drink again.  This type of relapse prevention is an important piece of a person's addiction recovery journey.
Family Systems Therapy
Family therapy as part of treatment programs can add a vital aspect to someone's ability to move forward in their life.  Family system therapy specifically focuses on the family as a whole, and not just as a support unit for one person struggling with addiction.  Having support during addiction recovery is very important, but this type of therapy takes a slightly different, holistic approach to how the family unit can operate and be cornerstones for things going on in everyone's life.
Trauma-Informed Therapy
Trauma-informed therapy is another holistic approach style where counselors and therapists customize a person's inpatient or outpatient treatment program specifically to what a patient has experienced during their substance abuse. Custom tailored programs are offered at top alcohol rehab centers and drug addiction programs.  Being treated in this way increases success rates and a person's individual issues are better addressed. When a person' mind, body, and spirit have all been negatively affected by something in their life, it's important to address their healing in all of these areas, too.
Why Choose Quantum Behavioral Health For Residential Alcohol Rehab
Choosing a place to go for anything from alcohol abuse rehab to dual diagnosis treatment to help with mental health disorders is a big deal. At Quantum Behavioral Health, we know this is a decision that will impact many aspects of your life, and the lives of your loved ones, too. The most important thing to know is that we're here to help.  Call us any time with questions about all of our levels of care. We want to help you be successful in addiction recovery.