Top Rated drug Detox
in toms river  
Our facility is a warm, inviting, cozy, and secure environment that provides the perfect level of safety, comfort, and privacy as you receive treatment and get on your path to wellness. We've designed our space to allow for a low-stress environment where you can focus on your well-being.
Given the concerns of the COVID pandemic, we're ensuring procedures are followed to create a clean environment for our patients, staff, and visitors. We've gone above and beyond CDC and New Jersey State guidance to design our cleaning and disinfecting protocol so that there is no question of the cleanliness and safety of our facility.
You're here to get well and our priority is maintaining a safe, clean, peaceful, and welcoming environment for you to do just that.
To see our response to Covid-19, click here.
Photo Gallery
Click photos to enlarge
To get help now, cALL US.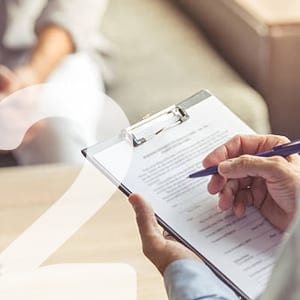 Complete Your Intake
This streamlined process includes a series of questions and discussion of your unique needs and goals.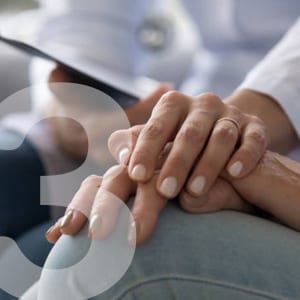 Get The Best Care Team Possible
After your intake, you'll meet your Care Team, a group of amazing professionals dedicated to helping you make recovery reality.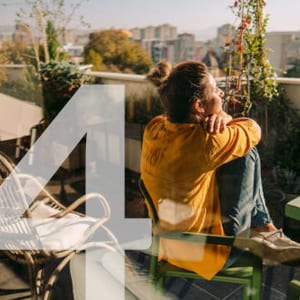 On-Going Support
After you meet your Care Team, you'll start to receive treatment based on a Care Plan that's designed to help you achieve and sustain your recovery.
ARE YOU READY TO BEGIN YOUR JOURNEY TO RECOVERY?
Top Rated Drug Detox Program in Toms River
Drug addiction is a serious issue in the United States, with the opioid crisis, the over-prescription of benzodiazepines, and the prevalence of illicit drug use throughout the nation. Becoming addicted to drugs is not something that anybody wants. It usually starts out with casual use, trying drugs and alcohol out of curiosity, or because other people in your social circle are using it and they seem fine. Some people may begin to abuse their prescription medications by taking more than prescribed or otherwise using it in a way the doctor did not intend. Some prescription drugs can be addictive even when used as directed. Once the brain begins to become chemically dependent on the substance, you may find yourself craving the drug, or not feeling right when you try to stop taking it. This leads to behavioral changes that begin to interfere in your day-to-day life, resulting in addiction. Other common signs and symptoms of drug addiction include:
Drugs becoming a priority in your life. You may begin to forego hobbies, sports, outings, and spending time with friends and family for drug use, or ignore the needs of others in order to spend more time using drugs

You feel physical and psychological withdrawal when you try to stop taking the drug or cut back

You have thoughts throughout the day about when you can next use the drug or experience drug cravings

You begin to experience difficulties at work or school, trouble in your relationships and friendships, financial hardship or health issues due to drug use but continue to use it anyway
If these symptoms of alcohol and drug addiction sound familiar to you and you believe you may need help with your substance abuse, please contact the Quantum treatment center near Toms River today. We are happy to help you figure out the best strategy for your unique situation, so you can get the drug detox and addictions treatment you need in a safe and professional setting. At our drug rehab in Toms River, we not only offer safe and effective outpatient rehab programs, but we are also connected to detox and inpatient drug rehabs in your area, so you can get the entire continuum of care, with a good balance between evidence-based treatments and holistic treatments for a whole-patient approach to healing.
What Is Detox Like?
Detox is different for each patient, and it depends on the type of substance(s) you were using and the severity of your addiction, as well as your overall physical and mental health at the time. Some people experience mild withdrawal symptoms that can be managed through support and coaching in a safe sober environment, while others have a much more challenging time with severe or life-threatening withdrawal symptoms that require full-time medical care inside medical rehab centers staffed by medical doctors, nursing staff, and other care providers 24-hours a day.
What to Expect During Drug Detox?
Most patients undergoing detox in a rehab facility will move in full-time. This not only keeps you under the watchful eye of medical professionals to ensure you remain stable and safe, but it also removes you from your usual environment, away from potential enablers and temptations as your body removes the toxins from your system and your brain levels out its chemical balance. It also takes you out of the everyday stress and pressure you have been under, removing distractions so you can focus on your own well-being. The length of time you stay in inpatient detox depends on:
Whether you were using more than one drug and/or alcohol together

How much care you will need to stabilize your physical health

Whether you require dual diagnosis care for a co-occurring mental health issue

How long you were using the drug(s) and how much you were using each time
A medical detox facility will ensure each patient struggling with substance withdrawals remains as comfortable as possible, providing medications that will help you avoid issues like anxiety, seizures, pain, and nausea. You may also begin behavioral therapy, talk therapy and/or psychiatric care at this time.
Some rehab centers will provide a medication-assisted treatment (MAT) program, with specific FDA-approved medications like methadone, suboxone, naloxone, vivitrol, disulfiram, acamprosate, or buprenorphine prescribed for longer-term tapering-off programs for opioid drugs, alcohol, and benzodiazepines, providing relief from symptoms like muscle and bone pain, severe anxiety, and cravings as the amount of medication is gradually reduced in a safe doctor-monitored schedule.
Detoxing is only the first step to a lifelong recovery, but it is an important one as it restores wellness and clarity to the mind, helping you return to your natural state, and preparing you to move forward into the appropriate inpatient and/or outpatient rehab centers in New Jersey for your customized, integrated substance abuse treatment.
Symptoms of Detox by Drug Type
Substance use disorders are unique, as are each patient, so when you enter a treatment facility that provides onsite medical detox, your care will be customized to best meet your needs and help you avoid the worst of the withdrawal symptoms, managing them with health treatments, medications, and holistic care. Common symptoms of detox include:
Benzos
Tremors

Panic

Sweating

Muscular pain

Stiffness

Nausea

Insomnia

"Rebound" anxiety

Drug cravings
Opioids (Heroin)
Muscle and bone pain

Nausea, diarrhea and vomiting

Restlessness

Excessive sweating

Yawning often

Insomnia

Anxiety

Rapid heart rate

Teary eyes

Goosebumps

Dilated pupils
Stimulants (Cocaine, Meth etc)
Slowed speech and movements

Jittery reactions and anxiety

Dehydration

Chills

Loss of interest/pleasure

Slow heart rate

Irritability

Paranoia

Hallucinations

Depression

Increased appetite

Weight loss

Sleep problems, nightmares, and fatigue

Memory impairment

Body aches

Drug cravings
Bath Salts
Tremors

Muscle aches

Lethargy and fatigue

Depression

Nausea

Cognitive impairment/foggy head

Difficulty focusing

Strong drug cravings

Nightmares

Delirium

Suicidal thoughts
Marijuana
Anxiety or depression

Decreased appetite

Restlessness

Irritability

Tremors

Abdominal pain and cramping

Fever with chills
DXM/Cough Syrup
Shaking

Sweating

Hallucination

Depression

Restlessness

Muscle pain

Vomiting and diarrhea

Drug cravings
Ecstasy/Molly/MDMA
Insomnia and fatigue

Paranoia

Agitation

Anxiety

Confusion

Depression

Difficulty concentrating

Memory impairment

Changes in self-perception

Loss of appetite
Fentanyl
Runny nose, watery eyes, and yawning

Muscle, joint, and bone pain and cramps

Irritability

Restlessness

Goosebumps, chills, and sweating

Muscle twitches

Anxiety

Nausea, vomiting, and diarrhea

Blood pressure changes

Difficulty sleeping

Suicidal thoughts
Hallucinogens
Although not enough is known about many hallucinogenic drugs, some like ketamine or PCP have addictive properties and may require a holistic approach to substance abuse treatment to quit safely, including mental health treatment. Withdrawal symptoms may include:
Rapid heart rate

Sweating

Stiff muscles

Depressed breathing

Headache

Convulsions

Drug cravings
Oxycodone
Like fentanyl and other opioids, oxycodone, a prescription painkiller, produces withdrawal symptoms like:
Runny nose, watery eyes, and yawning

Muscle, joint, and bone pain and cramps

Irritability and restlessness

Goosebumps, chills, and sweating

Anxiety

Nausea, vomiting, and diarrhea

Blood pressure changes

Difficulty sleeping
Prescription Drugs
There are many different prescription drugs that have the potential for abuse and addiction, from benzos to opioids, so withdrawal symptoms will depend on which type(s) of prescription drugs you are abusing.
Acute Detox
An acute medical detox program for drug and alcohol detox is an intensive plan that incorporates full-time 24-hour medical care, as some withdrawal symptoms can escalate to dangerous degrees, with pain, stomach issues, seizures, delirium tremens, suicidal ideation and other issues having the potential to become deadly if left untreated. If you have severe withdrawal symptoms, you will be provided with medications, therapy, holistic treatments and other care to ensure you stay safe and comfortable, hydrated and well-nourished, with full support, dual diagnosis treatments, behavioral health care and other treatments as your body removes the toxins from your system so you can stabilize and begin the next phase of your substance abuse treatment plan.
Sub Acute Detox
Sub-acute detox programs are designed to help those who do not need 24-hour monitoring, while providing full support and substance abuse treatment in a customized program that lasts only as long as you need it to. Sub-acute detox is usually still inpatient treatment inside the recovery center because being away from drug dealers, old habits, and life's stress will allow you to focus on your own wellness and healing without unnecessary distractions.
Why Choose Quantum Behavioral Health for Drug Detox
Quantum Behavioral Health is an outpatient rehab facility offering integrated treatment plans that incorporate your mental, emotional, physical, psychological and behavioral health into one customized treatment plan that incorporates treatments like:
One-on-one individual therapy

Behavioral therapy

Group therapy

Mediation and yoga

Art and music therapy

Dual diagnosis

Medication management

12-step integration (Alcoholics Anonymous and Narcotics Anonymous)

Sober living support
We belong to a network of rehab centers that provide safe and effective detox programs, helping you begin your recovery journey so you can move forward into one of our outpatient care programs like:
Partial Care (PC) – 20 or more hours of treatment a week.

Intensive Outpatient Program (IOP) – 9 or more hours of treatment a week, provided in the evenings or around your workday so you can live life as normally as possible as you get the treatment you need

Outpatient program (OP) – a customizable addiction treatment plan of fewer than 9 hours of programming per week
Please contact our Toms River New Jersey intake team today. We are happy to answer any questions you may have about insurance accepted at our drug rehab center, our outpatient treatment programs, and how we can help you achieve long-term recovery. We have a streamlined admittance process that begins with asking some questions over the phone so we can create a customized substance abuse and mental health treatment plan for you, providing you the care you need to get sober and stay sober.