Sober Housing in new hanover: Choose quantum behavioral health

Our facility is a warm, inviting, cozy, and secure environment that provides the perfect level of safety, comfort, and privacy as you receive treatment and get on your path to wellness. We've designed our space to allow for a low-stress environment where you can focus on your well-being.
Given the concerns of the COVID pandemic, we're ensuring procedures are followed to create a clean environment for our patients, staff, and visitors. We've gone above and beyond CDC and New Jersey State guidance to design our cleaning and disinfecting protocol so that there is no question of the cleanliness and safety of our facility.
You're here to get well and our priority is maintaining a safe, clean, peaceful, and welcoming environment for you to do just that.
To see our response to Covid-19, click here.
Photo Gallery
Click photos to enlarge
To get help now, cALL US.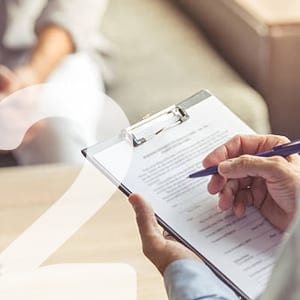 Complete Your Intake
This streamlined process includes a series of questions and discussion of your unique needs and goals.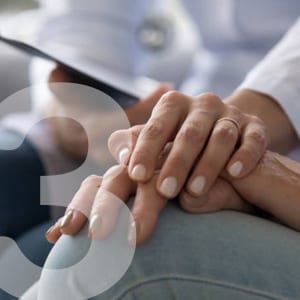 Get The Best Care Team Possible
After your intake, you'll meet your Care Team, a group of amazing professionals dedicated to helping you make recovery reality.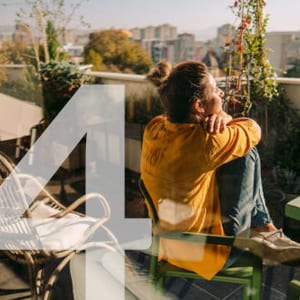 On-Going Support
After you meet your Care Team, you'll start to receive treatment based on a Care Plan that's designed to help you achieve and sustain your recovery.
ARE YOU READY TO BEGIN YOUR JOURNEY TO RECOVERY?
Sober Living in New Hanover
Some people cannot live at home and keep their addiction recovery journey on track. This is often true for individuals who are beginning the addiction recovery process or come from a home environment that's unstable or not supportive. Residing for a time at a sober living home can provide the supportive drug and alcohol-free environment that many individuals need to manage their substance use disorders successfully. Recovery housing may not be the ideal solution for everyone enrolled in drug and alcohol addiction treatment in New Hanover or Toms River, NJ, but it offers recovering substance abusers a positive atmosphere while they're learning how to manage their addiction. 
Quantum Behavioral Health specializes in outpatient programs for substance use disorders and dual diagnosis. We feature partial care and intensive outpatient treatment programs complemented by addiction treatments such as cognitive behavioral therapy, individual therapy, and peer group counseling. While we do not offer residential treatment or supportive housing at our treatment facility, many of our area network partners do. We can help our clients coordinate sober living and enrollment in our outpatient rehab programs.
Spending time at a sober living community supports lasting recovery. Learning how to successfully manage an addiction to a drug or alcohol takes time and practice. High relapse rates demonstrate just how difficult it can be to maintain the recovery process. The support that clients gain from living at a sober living facility can help them while they undergo outpatient medical detox, experience withdrawal symptoms, work through their outpatient treatment program, or participate in aftercare groups like 12step programs. In short, sober living helps clients at different stages of the recovery process. 
If you think you can benefit from spending time at a sober living facility near Toms River, NJ, or New Hanover, Quantum Behavioral Health can help. We can also recommend the ideal outpatient IOP or partial care treatments at our addiction recovery center.
Benefits of Sober Living with Quantum Behavioral Health
Quantum's outpatient drug and alcohol rehab in New Hanover can facilitate sober living accommodations for clients with our partners who operate addiction treatment centers with sober living facilities for mental health and addiction. There are numerous benefits to residing at a sober living facility for people recovering from alcoholism or a drug addiction. While treatment programs provide support during therapy sessions, what happens afterward when clients leave their rehab centers?
By living in a sober living community, clients can get the support they need to maintain their sobriety and prevent relapse, which they may be vulnerable to, especially during their first year of recovery. Sober living homes are free from drugs and alcohol. So, clients can live in a setting that's more free from temptations to use. 
Many sober living communities also feature high-quality relapse prevention programming as well as programs that teach important coping measures and life skills, which can enhance recovery.
Some clients have supportive environments at home with loved ones who can help them during rough patches when they're struggling with powerful withdrawal symptoms or negative emotions. On the other hand, many people live alone or come from unsupportive home environments. These clients might find that a supportive community of individuals who are also working on their recovery process makes for the ideal living accommodations. 
Is sober living right for you? When you enroll in outpatient treatment at Quantum Behavioral Health, we can discuss all the levels of care that we and our network partners offer clients. Depending on your behavioral health assessment and personal preferences, you may find that an outpatient rehab program and sober living accommodations are the ideal solution for your recovery journey.
Why Choose Quantum Behavioral Health for Sober Living in New Hanover
Clients seek treatment at Quantum because we have an outstanding reputation in New Hanover and Toms Rivers for our outpatient programs. Drug and alcohol addiction requires high-quality treatment. Although mental health and addiction treatment can speed the recovery process, they may not provide enough support for some clients. That's where sober living facilities can help. 
After spending a day or part of a day in treatment, clients return to their lives. Some days they may feel perfectly stable and capable of managing their triggers to use alcohol or drugs. Some days, they may feel vulnerable to relapse. If they return to an unsupportive home environment, they may feel even more vulnerable to their triggers to use. However, if they are living at a sober living facility, they can get the support they need to maintain their recovery progress even on those most challenging of days. 
Quantum helps coordinate sober living accommodations for our clients with our network partners who offer these types of supportive accommodations. After clients attend behavioral therapy sessions, family therapy, couples therapy, or any other health treatments they're involved in at Quantum or during their aftercare programming, they can return to their sober living home and its supportive and safe environment. 
Recovery is hard work as many clients are aware. Greater levels of care and addiction support often translate into a reduced risk of relapse. If you think you're a good candidate for a sober living experience, let Quantum help you find the ideal accommodation in the region.
Women's Sober Living New Hanover 
Women who are recovering from an addiction to alcohol or drugs may benefit from residing at a sober living facility designed specifically for women. One of the major initiatives for living at a women's sober living facility is that clients can attend facility programs like workshops or counseling sessions that are more applicable for women's recovery needs. 
While undergoing alcohol or drug abuse treatment, many women find that the support from other women going through similar experiences can be helpful. Peer support is a major benefit associated with women's only sober living facilities. Although people can use consumer resources to locate women's sober living facilities near New Hanover or Toms River, NJ, Quantum can make the process either by facilitating accommodations between clients and our network partners that offer sober living as part of their recovery center services.
Men's Sober Living New Hanover
Like women, men can also benefit from peer support during their time living at a sober living facility. These facilities often feature special programming designed with men who are recovering from substance use disorders in mind. Many sober living communities for men encourage residents to participate in 12step programs, family therapy, or mental health treatments that can enhance recovery. 
Men who may be suffering from a dual diagnosis may find that a sober living center provides the additional support they need to manage both of their conditions. Rehab centers that offer sober accommodations take great care to ensure their facilities remain free from drugs and alcohol so that residents can recover in a safe environment with as few temptations and triggers as possible. 
Residents can expect to participate in group meets that involve a wide array of topics ranging from couples therapy, effective communication with loved ones, life skills, stress management, relapse prevention, and more. Men may spend anywhere from a few months to even a year living in a sober living community. They often find that the supportive environment gives them the stable living experience they need to transform their lives and health.
Aftercare & Alumni Support
Inpatient treatment or outpatient programs for addiction provide the key types of support clients need to kickstart their recovery, but recovery doesn't end when these programs do. Clients learn techniques for managing their addiction during their addiction treatment sessions, but it takes time to practice them and manage triggers well. That's where aftercare and alumni support, often a division of mental health and addiction treatment, can be so helpful. 
Aftercare programming provides ongoing support for clients who have completed their addiction treatment programs. For example, 12step programs are a type of aftercare that involve alumni support from individuals who are recovering; many of these individuals have been drug or alcohol free for years, but they continue to attend meetings to maintain their recovery and support other people who are struggling to stay clean. 
Quantum encourages our clients to attend aftercare programs with alumni support. We facilitate participation with our clients and area aftercare and sober living providers. Relapse prevention is a major concern for the medical community and clients in recovery. Aftercare programs are a crucial part of a relapse prevention strategy. Clients shouldn't expect that they won't face challenges that could trigger them to think about using drugs or alcohol. That's why we encourage them to have support in place that they can rely on in these troubling times. Aftercare and alumni support can provide this type of long-term support. 
With sober living, aftercare, and alumni support, many clients get the well-rounded help they need to keep their recovery progress on track. Contact Quantum Behavioral Health to learn more about our outpatient treatments and how we can help you find sober living accommodations in and near New Hanover.