Vivitrol Addiction & Treatment
Our facility is a warm, inviting, cozy, and secure environment that provides the perfect level of safety, comfort, and privacy as you receive treatment and get on your path to wellness. We've designed our space to allow for a low-stress environment where you can focus on your well-being.
Given the concerns of the COVID pandemic, we're ensuring procedures are followed to create a clean environment for our patients, staff, and visitors. We've gone above and beyond CDC and New Jersey State guidance to design our cleaning and disinfecting protocol so that there is no question of the cleanliness and safety of our facility.
You're here to get well and our priority is maintaining a safe, clean, peaceful, and welcoming environment for you to do just that.
To see our response to Covid-19, click here.
Photo Gallery
Click photos to enlarge
To get help now, cALL US.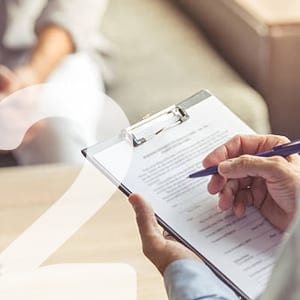 Complete Your Intake
This streamlined process includes a series of questions and discussion of your unique needs and goals.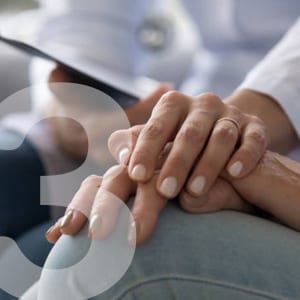 Get The Best Care Team Possible
After your intake, you'll meet your Care Team, a group of amazing professionals dedicated to helping you make recovery reality.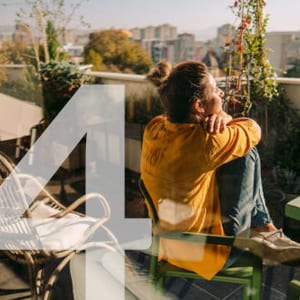 On-Going Support
After you meet your Care Team, you'll start to receive treatment based on a Care Plan that's designed to help you achieve and sustain your recovery.
ARE YOU READY TO BEGIN YOUR JOURNEY TO RECOVERY?
What Is Vivitrol?
Vivitrol is the brand name of a medication called naltrexone that is prescribed to help people struggling with opioid use disorders or alcohol use disorders. For opioid rehabilitation, it is given as a 4ml, 380mg gluteal intramuscular injection by healthcare professionals in a medical facility or select addiction treatment centers every four weeks, and for the treatment of alcohol addiction, it is given as a pill that is taken every day. The concentration of Vivitrol gradually declines over time.
Taking Vivitrol for opioid dependence works because it is an opioid antagonist. Vivitrol blocks opioid receptors in the brain, which makes it impossible to get high for over a month. It also helps reduce withdrawal symptoms and cravings. To treat alcohol dependence, it works because it reduces cravings and the "buzz" or rush of endorphins that drinking causes the brain to release, making drinking a thoroughly unpleasant activity (but it does not stop intoxication), preventing relapse.
If you have an opioid dependency or are addicted to pain medications, opioid street drugs, or alcohol, Vivitrol injections or oral tablets may help you in your addiction treatment journey.
Vivitrol Effects
Common side effects of Vivitrol and cons of Vivitrol treatments include:
Nervousness

Dizziness

Flu-like symptoms

Nausea/vomiting

Sleepiness

Headache

Muscle cramps

Insomnia
There are also more serious side effects seen in some people who have received Vivitrol doses like:
Increased heart rate and blood pressure

Reactions at the injection sites like pain, swelling, lesions, and other injection site reactions

Severe allergic reactions and allergic pneumonia

Liver damage

Depression

Suicidal thoughts

Risk of opioid overdose in the case of an opioid relapse
Signs of Vivitrol Abuse and Addiction
Vivitrol (naltrexone) has a very low potential for substance abuse because it does not produce any type of high intoxication or sedation, so there is almost zero chance of developing a naltrexone addiction or physical dependence by taking Vivitrol. For this reason, unlike replacement medications like methadone, Vivitrol treatment, and other naltrexone medications can be prescribed by any medical professional who can write prescriptions without any special substance abuse training.
Vivitrol Withdrawal Symptoms
Vivitrol does not cause withdrawal symptoms when you stop taking it. The only risk of withdrawal is if you start Vivitrol treatments before completely detoxing from opioid drugs. By instantly blocking the effects of opioids, Vivitrol can cause the body to go into sudden opioid withdrawal that is serious enough to require hospitalization. It is recommended to be opioid-free for a minimum of seven to 10 days before beginning Vivitrol treatments.
Long-Term Side Effects of Vivitrol Abuse
No long-term Vivitrol side effects are directly associated with taking this medication. There is a risk of liver damage over time, which could worsen and cause serious damage if left untreated. For this reason, it is advised to undergo consistent blood testing for liver function while undergoing Vivitrol treatment and to watch for signs of liver failure like yellowing skin and eyes or severe stomach pain.
Vivitrol Addiction Treatment
At Quantum, we treat substance abuse issues, including opioid addiction and alcohol addiction, in our comprehensive outpatient treatment programs, combining clinical care, mental health care, and behavioral treatments into one integrated customized program. Our levels of care include:
Partial care programs

Intensive outpatient programs

Outpatient aftercare and rehab programs
In outpatient rehab, you live at home or in a sober living facility, coming to the rehab center on a set schedule for treatments like:
Behavioral therapy, including cognitive-behavioral therapy and dialectical behavior therapy

Dual diagnosis treatments for co-occurring disorders and mental illness

Family therapy

Individual therapy

Group therapy

Naltrexone (Vivitrol) treatment to help recovery from opioids or alcohol

Aftercare support with individual therapy, case workers, and social services

Holistic treatments like yoga, meditation, art therapy, and music therapy
If you are considering starting Vivitrol treatment, or if you have questions about Vivitrol and opioid detoxification, medication-assisted treatment, or substance abuse treatment for drugs and alcohol, you may call our team to find out more. We are happy to answer your questions, and no commitment is necessary.