Percocet Addiction & Treatment
Our facility is a warm, inviting, cozy, and secure environment that provides the perfect level of safety, comfort, and privacy as you receive treatment and get on your path to wellness. We've designed our space to allow for a low-stress environment where you can focus on your well-being.
Given the concerns of the COVID pandemic, we're ensuring procedures are followed to create a clean environment for our patients, staff, and visitors. We've gone above and beyond CDC and New Jersey State guidance to design our cleaning and disinfecting protocol so that there is no question of the cleanliness and safety of our facility.
You're here to get well and our priority is maintaining a safe, clean, peaceful, and welcoming environment for you to do just that.
To see our response to Covid-19, click here.
Photo Gallery
Click photos to enlarge
To get help now, cALL US.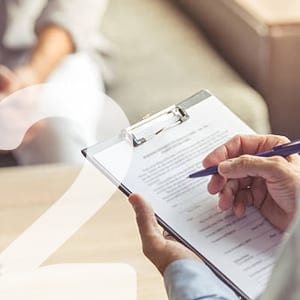 Complete Your Intake
This streamlined process includes a series of questions and discussion of your unique needs and goals.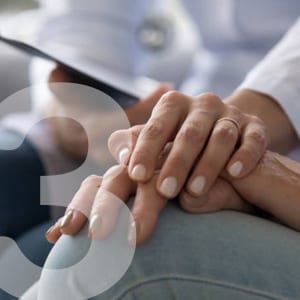 Get The Best Care Team Possible
After your intake, you'll meet your Care Team, a group of amazing professionals dedicated to helping you make recovery reality.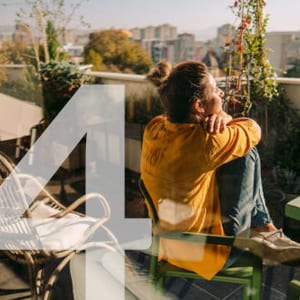 On-Going Support
After you meet your Care Team, you'll start to receive treatment based on a Care Plan that's designed to help you achieve and sustain your recovery.
ARE YOU READY TO BEGIN YOUR JOURNEY TO RECOVERY?
What Is Percocet?
Percocet is a narcotic prescription medication given to help relieve moderate to severe pain. It is a mixture of acetaminophen (Tylenol) and the opioid pain reliever oxycodone. This combination works well because acetaminophen can reduce fever and relieve pain, while oxycodone changes how the brain responds to pain signals.
Percocet is usually prescribed in pill form to be taken orally but may also be given in the liquid form to be carefully measured with a precise measuring device. You may take Percocet with or without food, but if you are experiencing nausea, it is better to take it on a full stomach. Grapefruit is contraindicated with Percocet, as it can increase the risk factors for
Percocet side effects.
People with cancer or chronic pain may be given other medications with Percocet used for sudden breakthrough pain as needed. Still, it is essential to speak to your doctor or pharmacist before taking more than one medication simultaneously to ensure it is safe.
Percocet Effects
The short-term effects of taking Percocet last approximately four to six hours and include:
Pain reduction

Sleepiness and drowsiness

Lightheadedness

A pleasant euphoria

Constipation

Nausea or vomiting
These side effects are typical and may decrease after using Percocet for a while, but if they worsen over time, tell your doctor as soon as possible. You may relieve constipation by increasing your fiber intake and exercising or using a laxative. You may also reduce the risk of lightheadedness by getting up slowly from a sitting or prone position.
Driving or operating heavy machinery is not recommended while taking Percocet until you can do it safely and avoid alcohol. If you experience severe abdominal pain, sleep apnea, loss of appetite, difficulty urinating, fainting, itching, or swelling of the face and throat, severe drowsiness, or shallow breathing, seek medical attention immediately. Liquid Percocet may also affect those with diabetes, liver disease, alcohol dependence, or phenylketonuria as it may contain sugar, aspartame, and alcohol. Using this medication while pregnant or breastfeeding is not recommended unless necessary.
Signs of Percocet Abuse and Addiction
It is important to monitor for addiction signs to ensure you do not become addicted to Percocet. This is especially true if you or a loved one have substance use disorders, a family history of addiction, or if you have been taking them for over two weeks. Percocet addiction is similar to heroin addiction and other opioid addiction and often requires inpatient treatment in a rehab facility.
Common signs of Percocet abuse and chemical dependency are:
Taking Percocet "just in case," even when not in pain

The inability to stop or control the use of the medication

Experiencing withdrawal symptoms when trying to stop or cut back frequent flu-like symptoms.

Mood swings

Lack of hygiene, poor libido, not eating well, changes in sleep patterns

Isolation from family and friends

Making poor or dangerous decisions that affect health, finances, and relationships

Developing a tolerance to Percocet

Borrowing or stealing other people's medication or money to obtain more Percocet

Seeing multiple doctors, going to various pharmacies, or "losing" your prescription to get more of the medication to abuse undetected

Having uncontrollable cravings
Percocet Withdrawal Symptoms
Percocet is an addictive drug because of its opioid component and should always be taken as prescribed by your doctor. Stopping this medication suddenly, especially if you have been using it for several weeks or months, can result in withdrawal symptoms like:
Anxiety and restlessness

Insomnia

Suicidal thoughts

Runny nose and watery eyes

Shakiness

Nausea, diarrhea, and vomiting

Tremors and muscle twitches

Muscle aches and joint pain

Rapid heart rate

Blood pressure changes

Yawning

Excessive sweating and chills
These symptoms will usually show up within 24 hours of your last use, becoming unpleasant and painful, but will begin to decrease after around 72 hours in most people. Within a week, your acute symptoms will have reduced significantly.
Long-Term Side Effects of Percocet Abuse
Using Percocet long-term is not usually recommended. Due to aggressive pharmaceutical marketing and government recommendations, more and more people with chronic pain are being prescribed this medication, ultimately causing millions of Americans to become opioid drug addicts. The long-term effects of Percocet addiction include:
Urinary retention

Liver damage that can lead to liver failure

Kidney failure

Severe constipation leading to bowel obstruction or perforation

Decreased testosterone levels in men

Physical and psychological dependence
Percocet Addiction Treatment
Percocet addiction rehab may require a stay in an inpatient detox facility to manage acute symptoms safely and effectively. Fluids, rest, and medical oversight are essential, especially in the first week. Other medications can be provided during medical detox to ease symptoms like nausea, pain, anxiety, and restlessness, keeping the patient comfortable as their body readjusts and detoxes without the pain reliever in their system.
If you are addicted to Percocet and join a medication-assisted treatment program at Quantum treatment centers, you will have several outpatient treatment plans to choose from. These programs offer varying hours of treatment, individual therapy, behavioral health treatments, peer support, 12-step programs, holistic healing, community resources, group therapy, and counseling. We also have dual diagnosis treatments for co-occurring mental illnesses like post-traumatic stress disorder, schizoaffective disorder, intermittent explosive disorder, anxiety disorder, bipolar disorder, and depression. We get to know our patients personally during their treatment plan rather than treating them as drug addicts.
The levels of care offered at Quantum include our partial care (20 hours a week), intensive outpatient program (9 hours a week), or our outpatient rehab (fewer than 9 hours a week), all of which allow you to live at home or in a sober living home during treatment. Call us today if you want to learn more about MAT detox, medical detox, and staying sober after Percocet rehab. We have a quick and easy admissions process and can immediately begin your chemical dependency treatment programs.