concerta Addiction & Treatment
Our facility is a warm, inviting, cozy, and secure environment that provides the perfect level of safety, comfort, and privacy as you receive treatment and get on your path to wellness. We've designed our space to allow for a low-stress environment where you can focus on your well-being.
Given the concerns of the COVID pandemic, we're ensuring procedures are followed to create a clean environment for our patients, staff, and visitors. We've gone above and beyond CDC and New Jersey State guidance to design our cleaning and disinfecting protocol so that there is no question of the cleanliness and safety of our facility.
You're here to get well and our priority is maintaining a safe, clean, peaceful, and welcoming environment for you to do just that.
To see our response to Covid-19, click here.
Photo Gallery
Click photos to enlarge
To get help now, cALL US.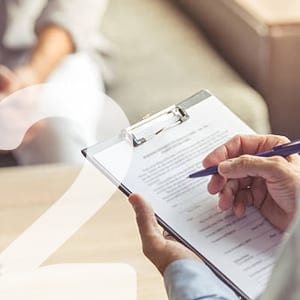 Complete Your Intake
This streamlined process includes a series of questions and discussion of your unique needs and goals.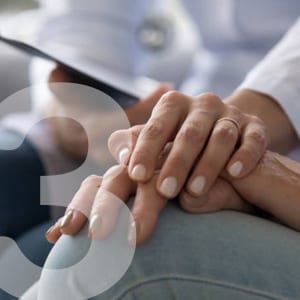 Get The Best Care Team Possible
After your intake, you'll meet your Care Team, a group of amazing professionals dedicated to helping you make recovery reality.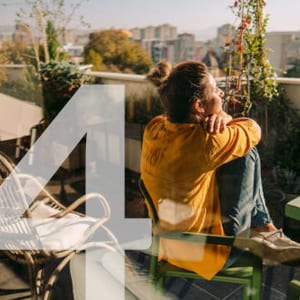 On-Going Support
After you meet your Care Team, you'll start to receive treatment based on a Care Plan that's designed to help you achieve and sustain your recovery.
ARE YOU READY TO BEGIN YOUR JOURNEY TO RECOVERY?
What is Concerta?
Concerta is a prescription medication that acts on the central nervous system to increase attention span and reduce hyperactive and impulsive behavior. Concerta methylphenidate is used to treat attention deficit hyperactivity disorder and narcolepsy. Although highly effective to treat these disorders, people may abuse it in the same manner as other stimulants. Concerta comes in tablet form to be taken orally, however, those who abuse stimulants will crush the pills to inject or snort. Brand names of Concerta include:
Aptensio XR

Ritalin

Ritalin LA

Ritalin SR

Metadate CD

Metadate ER
Some street names of Concerta include Pineapple, Kibbles & Bits, Smarties, Kiddy Cocaine, Kiddie Coke, and Skittles.
Concerta Effects
Effects of Concerta include inducing calmness and increasing focus in those with ADHD. Using Concerta outside of a prescription is considered methylphenidate abuse and effects of Concerta in those without ADHD or narcolepsy include increased energy, euphoria, and excitement. Concerta works by slowly raising dopamine levels in the central nervous system. Common side effects of Concerta include:
Insomnia
Dizziness
Dry Mouth
Anxiety or irritability
Blurry Vision
Loss of appetite
Psychotic symptoms like hallucinations
Seizures
Signs of Concerta Abuse and Addiction
Individuals will commonly abuse stimulant prescriptions like Concerta for many reasons including weight loss, getting high, staying up late, or improving academic or professional performance. Signs of Concerta abuse and addiction include:
Taking the medication other than initially intended, such as crushing it

Taking more than the prescribed amount

Withdrawal symptoms when not taking it

Tolerance to Concerta (needing to take more of it to get the same effect)

Inability to consistently fulfill their obligations

A decline in school or work performance

No longer participating in activities once enjoyed

Mood swings

Aggression

Hallucinations, paranoia, and delusions
Concerta Withdrawal Symptoms
When Concerta abuse and addiction lead to physical dependence, the person can develop withdrawal symptoms when they attempt to stop taking it. Medical detox may be necessary for some who have long-standing prescription stimulant addiction and abuse to allow them to comfortably and safely go through withdrawal symptoms. When attempting to stop taking Concerta cold turkey, many relapses early on to stop the withdrawals. Some symptoms of Concerta withdrawals include:
Dysphoria

Insomnia and difficulty sleeping

Nightmares and vivid dreams

Psychomotor agitation

Fatigue

Significantly increased appetite
Every person's addiction and recovery look different and there is no sure way to predict how someone's drug detox will go. However, a general withdrawal timeline for Concerta may look like this:
12 hours to several days after you stop taking Concerta withdrawal symptoms start

3 to 7 days after the last dose, the peak of withdrawals

After 7 days, individuals feel back to normal, however, more mild symptoms can linger for several weeks
Long-Term Side Effects of Concerta Abuse
When Concerta is prescribed and used as directed, it is fairly safe to use long-term. However, Concerta abuse over a long period of time can lead to several health effects including:
Cardiovascular problems

High blood pressure

Insomnia

Fatigue

Malnutrition from decreased appetite

Loss of ability to feel pleasure

Anxiety and paranoia
Concerta Addiction Treatment
Drug rehab treatment centers offer the best treatment for Concerta addiction. Through professional treatment, you can address various aspects of substance abuse through addiction treatments like cognitive behavioral therapy and dialectical behavior therapy. Addiction treatment can also include individual therapy, group therapy, 12-step programming, and family therapy.
The first step for drug treatment programs may be medical detox, which will help you go through Concerta withdrawal safely and comfortably. Many drug rehabs offer various levels of care to help any type of addiction and abuse to fit the needs of each individual. Levels of care include inpatient rehab, intensive outpatient program (IOP), partial hospitalization program (PHP), and outpatient rehab. Inpatient treatment can give you the best chance of addiction recovery, however outpatient rehab has many advantages as well such as continuing to go to work or school and taking care of home obligations while getting addiction treatment. Treatment for Concerta may include a dual diagnosis program that can address co-occurring disorders such as anxiety, panic attacks, and depression that may have been brought on by substance abuse.
If you or someone you know is struggling with stimulant or Concerta addiction, substance abuse treatment is available. Please give us a call at Quantum Behavioral Health Services to learn more about addiction treatment options.