Mental Health Intensive Outpatient Program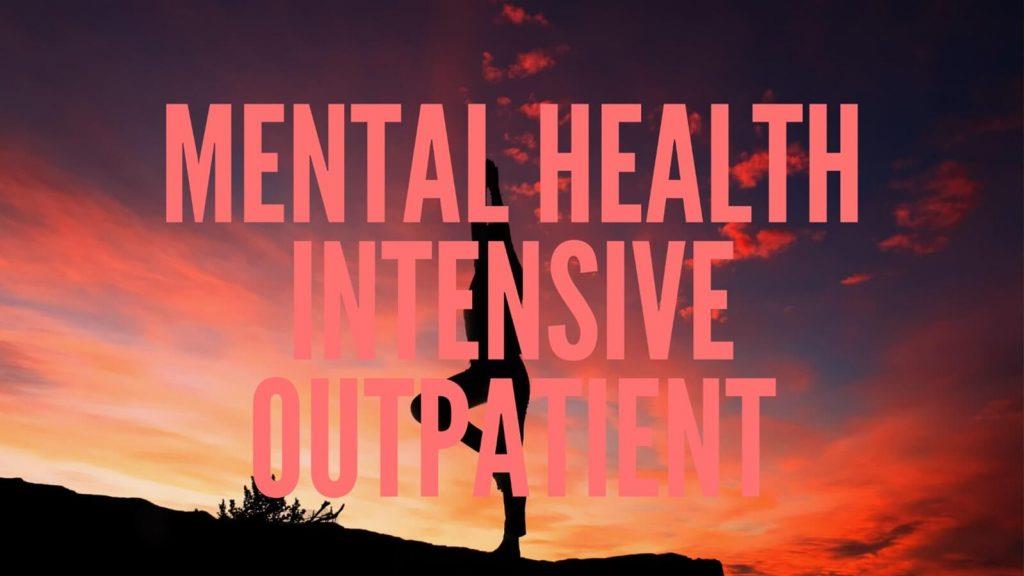 Is a residential or in-patient program for mental health and substance-use recovery too complex for your schedule and location? Do you need help yet, you want something that you can manage?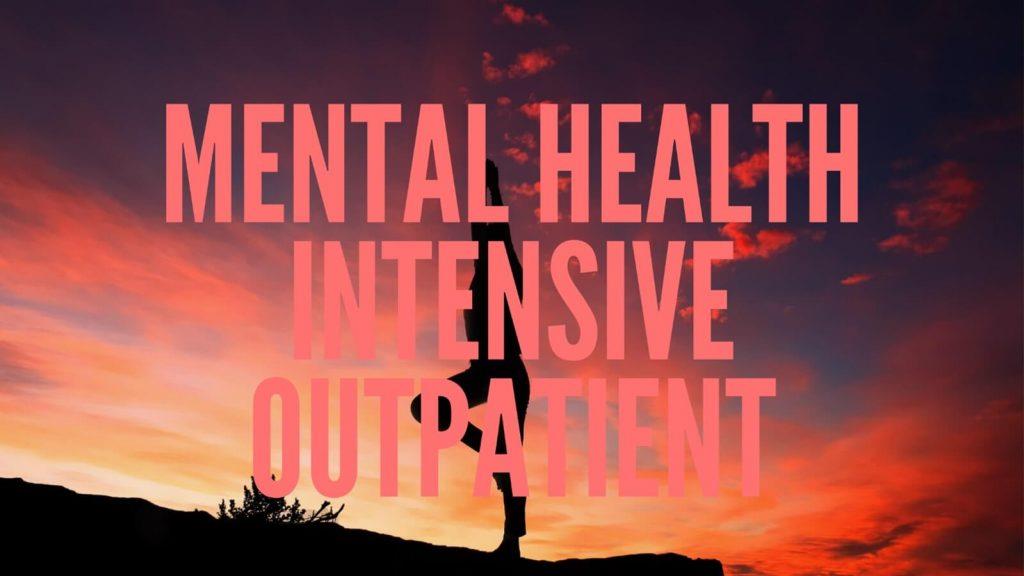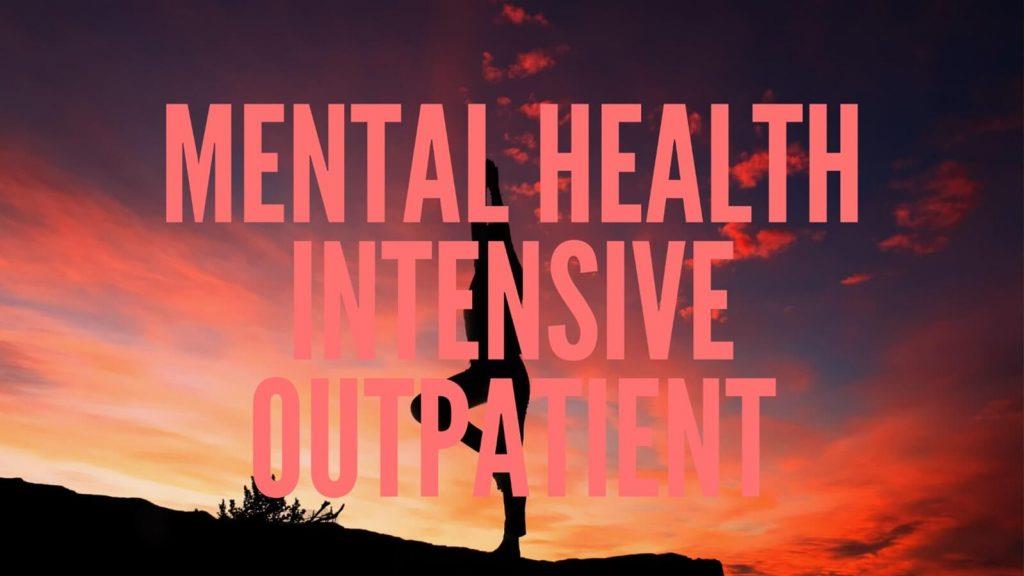 For many people, an intensive outpatient program (IOP) provides a happy medium. An IOP for mental health and substance-use recovery can provide the opportunity to receive treatment during the day as outpatients, while still living at home. As such, they are sometimes called partial-hospitalization programs.
What is an Intensive Outpatient Program for Mental Health and Substance Use Recovery?
Intensive outpatient therapies (IOPs) are intensive treatment programs for addictions, depression, eating problems, or other dependencies that do not require detoxification or 24-hour monitoring.
With this program, individuals may live their normal daily routines in a way that residential treatment centers cannot. Clients in intensive outpatient programs stay at home, whereas clients in residential treatment facilities have to live on-site.
Inpatient treatment may be used with outpatient programs to assist clients more quickly and easily resuming their everyday lives and communities. They're intended to establish support systems, help with relapse management, and provide coping techniques.
Are Intensive Outpatient Treatment Better than Residential Treatment Program?
Inpatient treatment for drug addiction is often complex for individuals who do not have the financial means to secure their housing and pay for their care. The in-depth study of pharmacological therapies necessary to maintain sobriety may be a significant financial burden, mainly if you are uninsured.
Although live-in treatment centers offer the most satisfactory level of care, they are not always feasible. They often allow individuals with addictions to stay near sources of drugs or alcohol while restricting access to such individuals and others who may encourage relapse or actively sabotage recovery efforts. Many people cannot give 100 percent because of family or employment obligations. They can't abandon their regular routines for a lengthy time.
For these patients, IOPs are often the next best option. They still require intensive therapy, but they can live at home.
Intensive outpatient treatment is most effective for individuals with a secure home environment. It implies encouraging family and friends who are ready to assist their loved ones in getting well. If a person lives with other people who use drugs or alcohol, inpatient treatment is usually advised to help the individual avoid relapse triggers.
Those with severe addictions or co-occurring issues are generally not advised to participate in an IOP. In most cases, they are sent to inpatient therapy since more intensive treatment, and 24-hour monitoring is required.
What to Expect in Intensive Outpatient Programs?
The type of care received during an intensive outpatient program varies by facility and practitioner. Still, it generally includes 10-12 hours of group and individual therapy each week, as well as recommended involvement in a 12-step recovery program. Consultation sessions are usually held on-site at a medical or therapeutic center, but individuals may now participate in online programs. It can be particularly beneficial for people who live in rural areas or towns without adequate treatment options.
Clients in IOPs are typically seen three to four times per week, with sessions lasting three to four hours on average. Again, the specifics will vary from program to program, but according to the Substance Abuse and Mental Health Services Administration (SAMHSA), most programs require 9 to 20 hours of participation each week. An IOP is a higher level of care than usual outpatient programs, so you'll need to spend more time in treatment each week.
There are four primary types of therapy provided in an IOP: group therapy, individual therapy, complementary therapies, and support groups.
Group Therapy
Group therapy is probably the most common form of therapy among IOPs. Groups are typically led by therapists or trained facilitators who help members self-identify with their peers regarding shared experiences and obstacles. It helps them establish connections as part of their recovery.
Through group therapy, patients can get adequate support in various ways.
The platform allows people to improve their communication abilities and provides an alternative for socialization. It is particularly crucial in the context of addiction, as people's prior socialization may be with others who have used drugs or alcohol.
The goal of a peer mentoring session is for members to feel less alone and more supported, comforted, and honest.
It may assist people in coping with their illnesses healthily and offering a secure location that is critical to recovery efforts.
Members who are further along in their recovery frequently provide significant assistance and empathy to individuals who are just getting started.
It's an excellent opportunity for counselors and group leaders to share essential information, educate new skills, and assist clients.
Groups might be a good place to notice more positive addiction-related behaviors and practice new ways of dealing with substance abuse.
Individual Therapy
Individual therapy is similar to group therapy, but it offers a deeper level of communication in a more relaxed setting with fewer distractions. It provides clients the opportunity to process individual experiences in greater depth with their therapist or counselor. Sometimes this involves one-on-one communication or family sessions when appropriate.
Individual therapy focuses on the serious issues that result from clients' substance abuse and their attempts to stay clean. Clients frequently delve deeper into the matters addressed in group sessions in individual therapy sessions, allowing them to spend more time addressing personal concerns.
Individual therapy is a type of psychotherapy in which patients meet with a mental health professional one-on-one. Individuals who don't feel at ease speaking in a group setting may benefit from individual therapy since it allows them to talk about more intimate issues.
Regular individual therapy sessions are a requirement of most IOPs, and they will usually be scheduled at least once a week, if not more frequently, especially early in treatment. Each client is assigned to a therapist who will build a solid relationship based on trust and commitment to recovery.
Complementary Therapies
Complementary therapies such as acupuncture and massage therapy help patients reduce stress. These might help relieve depression, cravings, and other symptoms of addiction.
Alternative therapies are available at many IOPs to complement their traditional therapies. Art therapy, music therapy, adventure therapy, and equine-assisted treatment may all be provided as treatments. Traditional counseling can be taxing, but it isn't always necessary. Nonverbal therapies allow patients to access non-verbal ways of healing. These sessions are led by therapists and frequently occur in a group format.
Support Groups
Support groups provide a safe space for members to openly discuss their challenges and progress in recovery with others who share similar backgrounds and struggles.
Different support groups are available in IOPs that you can choose based on your preferences. You may meet with a group of clients that have overcome addictions or just be with others who are new to sobriety.
There are various types of group sessions. Patients may choose a variety of group support therapies to gain skills to help their journey to recovery. Some examples of support groups are:
Family Support – The focus should always be on how the client and their family can help each other. Participants in these groups will also learn about the impact of addiction on relationships and how to address them effectively.
Relapse Prevention Group – Assist clients in identifying triggers and high-risk situations and developing coping strategies for both.
Psychoeducational Groups – Groups like these enable individuals to receive emotional support and learn about addiction, addiction, and the burden of abuse. These organizations frequently aim to teach people to create problem-solving skills and methods for changing incorrect thought processes.
Is an Intensive Outpatient Program for Mental Health a viable option for you?
Many people suffering from mental health issues turn to an intensive outpatient program for help. If you take the steps, you will determine if this kind of treatment is right for you.
Take the time to ensure that the center you pick meets the following criteria if you're seeking an intense outpatient treatment:
Treatment should be readily available. It would help if you didn't have to wait long to join a program. While public treatment options are accessible, they frequently have lengthy waiting lists. Private IOPs are more typically able to ensure a faster entry into therapy.
Personalized care is crucial. Be careful of programs that try to provide a one-size-fits-all treatment plan. Each client should be treated individually and according to their unique circumstances and development.
Treatment should be administered as prescribed. If an individual case necessitates immediate medical attention, it should be accessible.
The treatment should be based on scientific study. Evidence-based therapy is critical. Alternative therapies may complement treatment, but the fundamentals of treatment should be medical detox and therapy.
Support should be given. To avoid relapse, recovery necessitates a strong support system. Peer support in group therapy and support group meetings should be included in treatment and an aftercare plan that provides chances to build and strengthen one's social network.
Treatment should be ongoing. The duration of treatment is crucial to its effectiveness. To maximize the chances of long-term recovery, NIDA suggests that patients participate in therapy for at least 90 days. Individuals frequently start in an IOP and then transition to outpatient therapy after 30 -60 days.
Summary
IOPs have been around for years and are acknowledged by health care professionals as one of the best ways to get help. There are various types of treatments that IOPs offer, like group therapy, individual therapy, and complementary therapies. The patient's life should be saved through this medical treatment.
If you do not have any other means to get help, intensive outpatient programs can bridge the gap between a crisis and a more permanent solution. An IOP is an excellent place to begin when you require treatment. Still, it should not be the only source of help because relapse rates are high among patients who attend one for only a short period before attending outpatient therapy.
The next time you think about seeking treatment for a mental health condition, consider the benefits of an intensive outpatient program. Like many people in recovery, you can find a way to lead a healthy life through sobriety and acceptance.